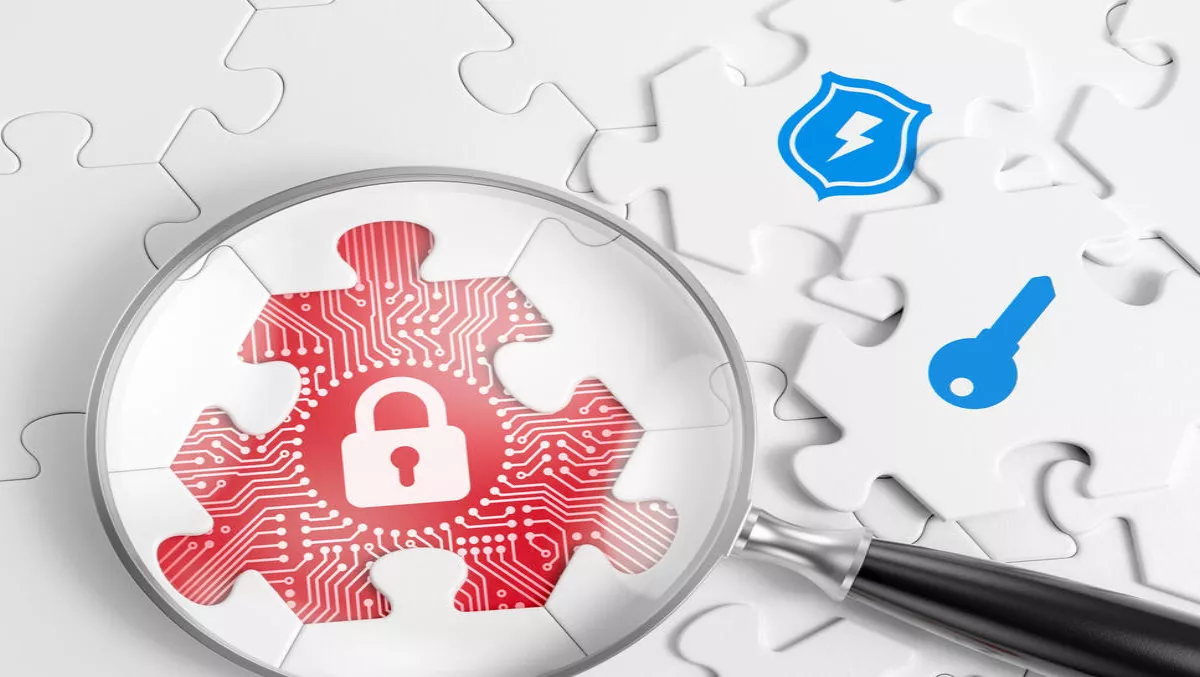 Financial services cybersecurity pain points security providers must consider
FYI, this story is more than a year old
If we were to think about the major technologies driving change in today's businesses, the four trends we have seen skyrocket over recent years include – the cloud, the Internet of Things (IoT), mobility, and big data analytics.
In fact, a report from Gartner has forecasted that the public cloud services market will continue its rapid growth, expected to grow by 18 percent in 2017 alone. With this in mind, organisations in every sector are being tasked to keep up and this is evident in the financial services sector.
While digital business is simplifying life for the users of financial services, companies are being forced to deal with the impact of these trends on the makeup and footprint of their security solutions.
It is now paramount for financial services organisations to implement an architecture and strategy that has the capacity to support these trends. As a result, today's financial services organisations are on the hunt for security solutions that address automation, control, consolidation and flexibility.
Here's why network security providers must consider these four pain points:
Automation
Organisations are always adding, changing and moving devices and users due and although workflows are automatically rerouted between resources in a matter of minutes, this is an area where security struggles with. IT security teams simply can't keep up with the policy changes that dynamically shifting networks require. This machine vs. human dynamic can lead to gaps in security, as changes that can take seconds or minutes for a network infrastructure could take hours or days for security teams.
Control
The growth of IoT devices now means there is an even larger attack surface for hackers. This incredible growth is a cause for concern for many CIOs, as they often struggle with knowing how and where to deploy security solutions.
Does the network need more endpoint protection? Are the attack threats occurring at the software-defined perimeter? Does traffic need to be segmented internally? What about cloud applications or IaaS? Does my security extend seamlessly to there? These are all questions that are being frequently asked across the industry.
Consolidation
As security devices are deployed into the stack, one of the biggest challenges is simply sorting through all the available data. As new devices are added, so too are additional reporting tools and management consoles, leaving the CIO and their team yearning for a unified view of what's happening across the network.
Gathering intelligence and thwarting advanced threats in a complex, multi-vendor security environment is often reduced to hand-correlating data and manual threat analysis, paired with some blind luck. For this reason, it's common for advanced threats to sit inside a compromised network for months before they are detected.
Flexibility
With the cloud comes flexibility and the opportunity for businesses to scale up and down with demand. However, this has pushed the challenge of consistent security beyond the tipping point with organisations now asking 'do we adopt a public, private, hybrid, or mixed deployment?' and issues around security play a role in that answer.
This decision is partly determined by the scale of the existing infrastructure but is also a prioritisation of what infrastructure is less critical and can therefore be in the public cloud vs. critical areas that need to be stored in a private cloud. Since cloud and on-premise security solutions rarely meet, organisations must evaluate how comfortable they are with reduced visibility and control over the data that is stored in the public cloud.
With the amount of sensitive financial data that is now hosted in cloud environments, more so than ever, the cloud is an attractive target for hackers.
Since these trends are not likely to change any time soon, organisations need a security architecture that is fast and flexible, has the ability to tie isolated security devices together to provide complete and adaptive security priced to value, and rich in functionality. If the financial services sector wants to defend against today's advanced threat landscape, they require a scalable and easy-to-manage integrated security approach that a fabric-based framework can provide.