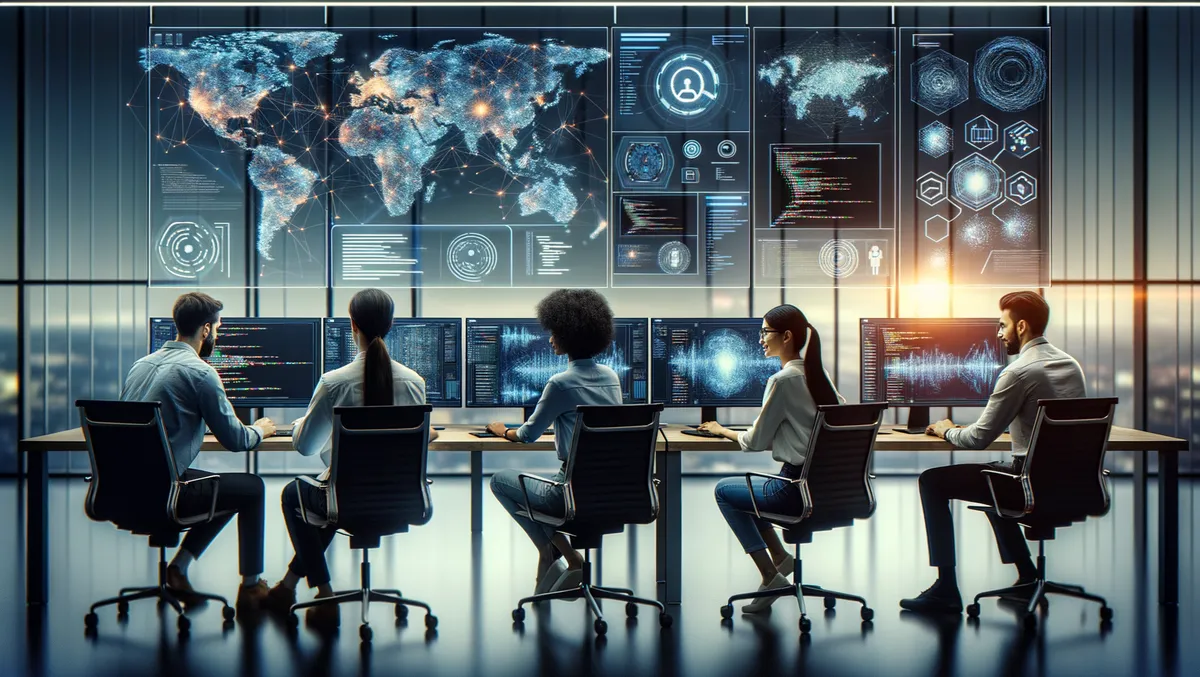 Cybersecurity firm Cequence joins Microsoft's Security Copilot Private Preview
Thu, 16th Nov 2023
By Sean Mitchell, Publisher
Cequence Security recently announced its participation in the Microsoft Security Copilot Partner Private Preview. Cequence's selection was based on its notable experience with Microsoft security technologies, its eagerness to explore and supply feedback on pioneering functionality, and its close association with Microsoft.
In the realm of cybersecurity, AI's influence is expected to be deeply significant, favouring those who defend against cyber threats and enabling companies to safeguard their digital assets at a much faster pace. Vasu Jakkal, CVP of Microsoft Security, expressed that Microsoft feels "privileged to have a leading role in advancing AI innovation,". He emphasized the essential role of their partner ecosystem in helping clients secure their organisations and integrate AI confidently.
As part of its collaboration, Cequence is actively assisting Microsoft's product teams in the shaping of Copilot product development in various ways. These include validation and improvement of new and forthcoming scenarios, providing feedback on product development and operations for incorporation into future product releases, and validation and feedback of APIs to aid with Security Copilot extensibility.
Ameya Talwalkar, Founder and CEO of Cequence, notes that the firm and Microsoft help their customers experience peace of mind by delivering innovative technology that allows security teams to focus on critical tasks. He underscores how APIs, as the "connective tissue of today's digital world and a cornerstone of generative AI," are a likely target for cybercriminals. Cequence saw a 900% surge in shadow API abuse, signifying a dearth of API visibility. AI is set to overhaul API security, supporting businesses in discovering, complying, testing, and shielding their APIs more effectively.
The Security Copilot is the maiden AI-powered security product that authorises security professionals to counter threats promptly, process signals at a machine pace and collate risk exposure swiftly. It combines an advanced large language model (LLM) with a security-specific model, which is informed by Microsoft's unparalleled global threat intelligence and over 65 trillion daily signals.
Cequence Security specialises in Unified API Protection and provides the only solution that unifies discovery, compliance, and protection across all internal and external APIs. This defends businesses from fraud, business logic attacks, vulnerabilities, and accidental data breaches. The onboarding of an API takes under 15 minutes and doesn't require any instrumentation, SDK, or JavaScript deployment. For Cequence, 24% of its clientele consists of large Fortune 500 companies. The firm secures more than 6 billion daily API calls and protects over 2 billion user accounts across these clients. Cequence offers a flexible deployment model that supports passive/inline, 100% on-prem, SaaS, and hybrid deployments.