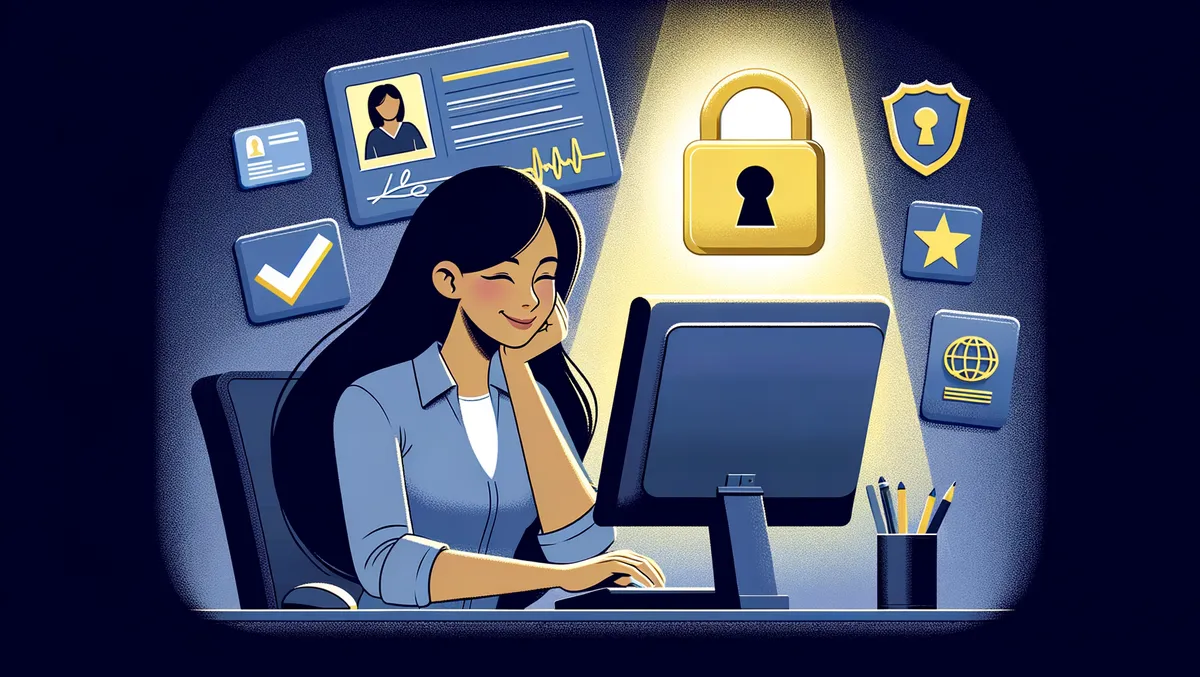 AP+ & Five by Five Global campaign tackles data oversharing issue
Australian Payments Plus (AP+) has partnered with independent agency Five by Five Global to launch a new campaign aimed at increasing awareness of a revolutionary method to securely verify personal data. The initiative, titled ConnectID, concentrates on the growing problem of oversharing data online, and how it affects individuals' everyday lives.
As Australians are estimated to spend approximately 40 hours per week online, the need for robust online safety measures has never been more critical. This trend is what spurred AP+ to introduce their novel solution, ConnectID, for quick, secure personal data verification. The goal is to enable customers to confirm their identities online without having to disclose an excessive amount of personal data.
Charissa Brooks, GM, Brand & Marketing at AP+ commented on the effort behind the campaign: "In today's digital age, we are constantly sharing our personal information online. ConnectID is here to empower customers to verify their identity in a fast, secure way. This campaign is all about no longer needing to overshare your data to prove who you are. Five by Five brought these digital situations to life within the real world, positioning ConnectID as the simple solution to oversharing."
To tap into the human element of such a technical product, Five by Five Global created various relatable scenarios in an attempt to reflect how data oversharing online impacts people's daily lives. The issues currently associated with oversharing have been highlighted via an integrated campaign. The focus is to offer an engaging yet realistic representation of how much of our data we tend to give away unknowingly.
Kye Bandrowski, Copywriter at Five by Five Global, shared his insights on the creative process, saying "We took different approaches with the creative based on the medium. The OOH and social assets feature headlines with a redacted visual, synonymous with privacy and protection, adding a sense of curiosity and a moment of engagement with the audience. For BVOD and longer form social video, we created relatable scenarios, with characters oversharing far more of their information than needed. We wanted to highlight, with a humorous twist, just how much of our data we give away without even thinking about it."
The ConnectID campaign will debut through various mediums including VOD, OOH, digital, and social channels. The aim is to position ConnectID as the new, secure option to verify identities online. ConnectID is presently being introduced across participating organisations.