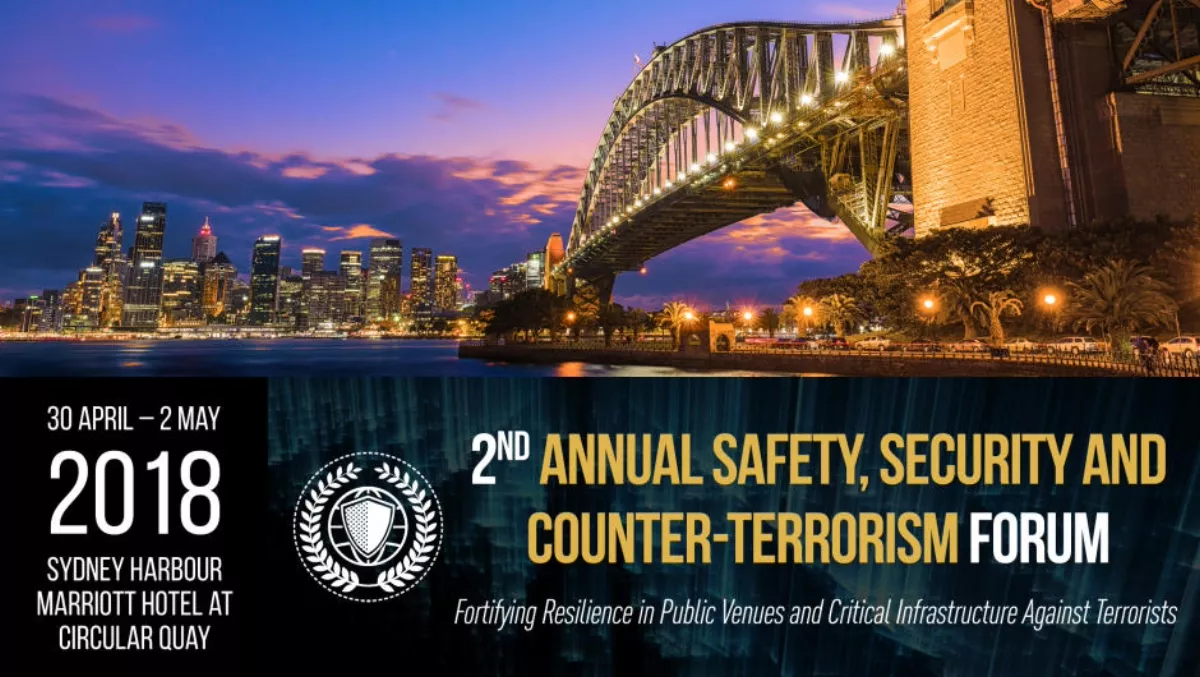 You're invited: Sydney's 2nd Annual Safety, Security and Counter-Terrorism Forum
FYI, this story is more than a year old
The security of Australia's borders, economy and the safety of our people have never been more important. Australia's National Terrorism Threat Level sits at 'probable' right now.
Threats can come from not only the world that surrounds us every day, but also from the cyber world.
This coming April, top executives and experts in the security and counter-terrorism industry will gather at the 2nd Annual Safety, Security and Counter-Terrorism Forum in Sydney.
From April 30 to May 2, experts will share and exchange insights, knowledge, success stories as well as effective solutions in addressing security concerns.
The event will bring together some of the world's biggest companies including 3M, Bosch, Canon, CyberArk, Downer, Samsung, SAP and many more. State governments including the Northern Territory Government and NSW Government will also be there.
You'll hear from distinguished speakers including Andrew Macfarlane, venue security operation coordinator at the Gold Coast 2018 Commonwealth Games Corporation.
You'll also hear from executives and top experts from various disciplines such as Michael Dalton, director (Security Risk Management) at Marriott Hotels, and well as Nick Kaldas, director of Internal Oversight Services at the United Nations (UNRWA) [Jordan].
See a live simulation of hostage negotiation and a panel discussion on Evolving New Technologies Against Terrorists for Public Venues and Critical Infrastructure Security.
If that's not enough to whet your appetite, the conference offers:
The latest intelligence about security breaches on infrastructures, terrorism and counter-terrorism initiatives
Advice about how to protect your critical infrastructures with new security measures
You'll learn how to improve your security resiliency with innovations that can help you respond to threats
You'll understand the cyberterrorism landscape and the cybersecurity measures you must adopt today
You'll get a look at communication technologies in raising national emergency responses and contingency planning
What: The 2nd Annual Safety, Security and Counter-Terrorism Forum When: April 30 – May 2, 2018 Where: Marriott Hotel, Circular Key, Sydney Harbour
Register now to secure your spot!