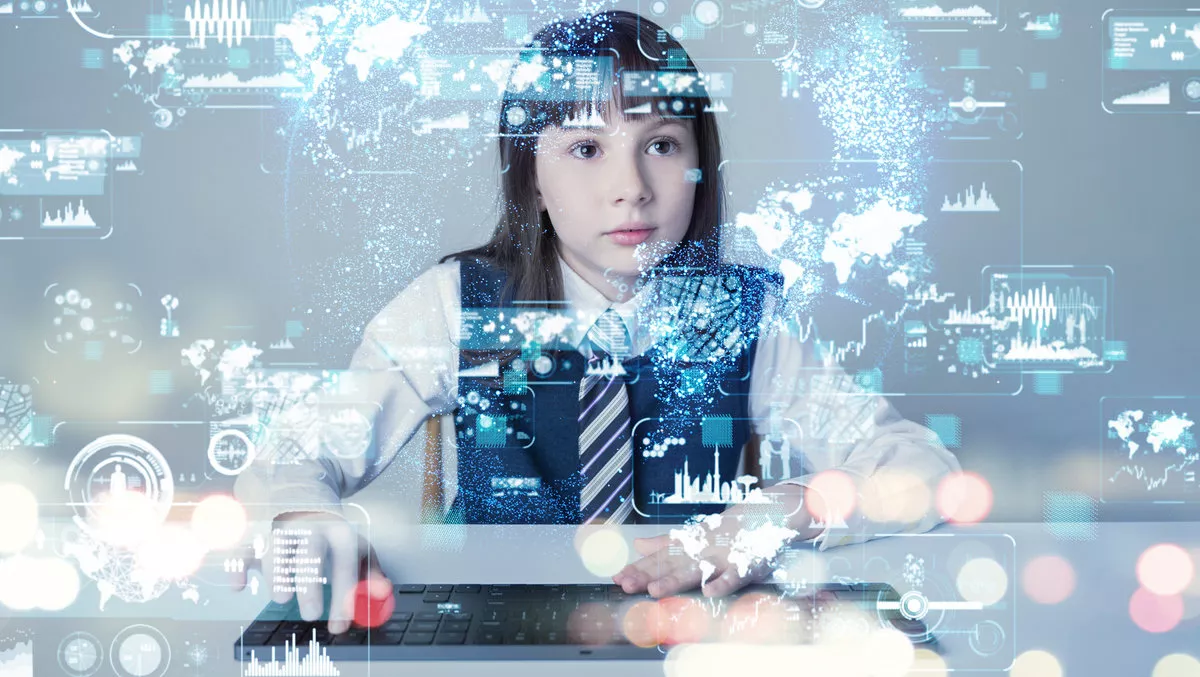 The hidden cyber guardian behind Australian schools
FYI, this story is more than a year old
Schools are often the centre of local communities, especially in regional centres. They're also struggling with the same IT and security issues that many large enterprises are.
In fact, schools are often some of the largest enterprises from an IT perspective in regional centres. According to CEO of CyberHound, John Fison these schools regularly have four or five devices per student, including laptops, tablets, smartphones, whiteboards, printers etc.
CyberHound is an Australian based cybersecurity business that is focused on protecting schools. They're part of the much larger SuperLoop Group, which is amongst the top 300 organisations on the ASX.
Schools, like other enterprises, have become very reliant upon their internet connectivity. They are using cloud collaboration - voice services, cloud storage and cloud student management solutions.
Also, they face similar security worries too, as they hold a lot of sensitive data including records of behaviour, learning difficulty, medical, academic and family relationships.
The difference for schools compared to enterprises with the same quantity of devices is that they have much smaller budgets, less it department employees and generally no cybersecurity specialists. Plus the students are pushing the boundaries of the IT and security infrastructure all the time, unlike enterprise employees.
CyberHound offers a sophisticated firewall and web gateway solution tailored to these school environments.
The solution works hand in hand with its parent companies internet connectivity to the schools.
They have partnered with HPE to use Proliant servers as part of the solution. These run CyberHounds proprietary software and can be deployed on the school's premises or hosted at the internet service providers end.
Their solution helps protect the school, as well as providing sophisticated reporting back to the school. This reporting is not just IT and security related but can extend to behavioural monitoring. They have provided actionable intelligence about students behaviour to school leaders before, that has helped identify suicide risk and saved lives.
Additionally, they can help the school prioritise different types of internet traffic. So that critical services get priority while other services get less bandwidth.
The relationship with HPE has been in place for three years, through the HPE OEM Worldwide Partner programme. The extensive network of service centres across regional Australia is the key reason why CyberHound choose HPE.
"HPE has a well-deserved reputation for excellent service, and we know that from first-hand experience. For us, the service and reliability of our deployed hardware is critical; otherwise, our clients wouldn't stay with us. We don't have to worry with HPE," said Fison.
The relationship has also been extended to HPE's subsidiary Aruba. Using Aruba's ClearPass Policy Manager CyberHound has started offering a new service to its school clients. The service identifies a rogue or harmful device on the Wi-Fi network, quarantines it and then blocks it from accessing the network.
This new service can save a school serious man hours and prevent security issues before they actually happen.
The company currently offers these services on a fixed contract, often with the customer paying up-front, while Fison sees this moving to a more flexible consumption model over time. CyberHound is currently focused on the school market, although trials are underway with some hospitals.