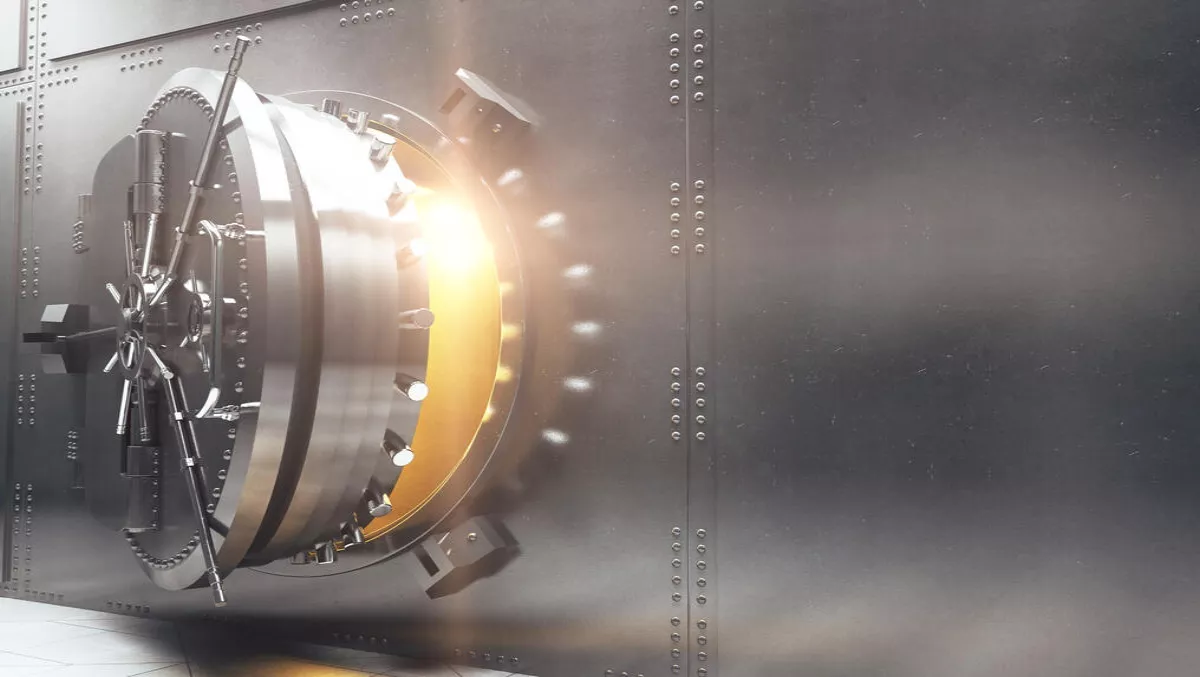 Protecting agile business innovation against devastation
FYI, this story is more than a year old
As the business world continues on an exciting trajectory of technological innovation, new and increasingly sinister cyber threats consistently counter-balance that momentum with the threat of devastation. Spurred on by the pressure to evolve and deliver new and exciting services to customers, businesses are at risk of falling victim to the innovation machine.
Over the past two years, we've seen the DevOps phenomenon gathering speed across industries and geographies as businesses around the world strive for a competitive edge. However, the need to accelerate new applications, processes and services can come at a cost as safeguards fall by the wayside in a bid to stay ahead.
Largely because other departments don't understand what they do, DevOps teams often operate in isolation. This means that critical considerations such as securing privileged account credentials and secrets may be left out of the conversation.
In fact, CyberArk's recent research revealed that 75 percent of security professionals don't have a privileged account security strategy for DevOps within their organisation, creating significant weak points for attackers to target.
The potential risk created by these weak points has been underscored in recent news headlines with a string of high-profile incidents that exposed private data.
The recently revealed Uber breach is just one example of an instance where an attacker gained access to over 57 million accounts, reportedly because the AWS access keys were embedded in code that was stored in an enterprise code repository by a third-party contractor.
As DevOps takes hold, more and more privileged account credentials and secrets are created and shared across interconnected access points. Moreover, DevOps teams are always looking for new ways to innovate and achieve their objectives faster – something of great value to businesses when conducted properly. However, shortcuts like downloading tools from the internet could compromise company data and secrets.
This agile development approach results in a vastly expanded attack surface for security teams to contend with, as hackers will look to exploit all the gaps that are overlooked.
The frequency of changes in DevOps environments can also make it difficult to untangle processes and tools and retrospectively secure them. Furthermore, most developers and security teams don't fully understand all of the places where privileged accounts and secrets might exist across their IT and cloud environments.
So, what can businesses do to tackle this issue and secure the backdoor access that is left open for hackers? There are three key actions to consider:
Unite DevOps and security, yesterday
There is a lack of integration and collaboration for nearly two thirds of DevOps and security teams. Consequently, nearly a quarter of DevOps professionals have taken matters into their own hands and built makeshift security solutions to protect and manage secrets for DevOps projects.
Though this is a step in the right direction, security by design - true collaboration between security and DevOps teams - is required to ensure businesses are consistently protected as new tools are developed and rolled out across an organisation. This is known as DevSecOps. Integrated teams can implement a unified security solution that applies common controls across disparate services and infrastructures.
Use ephemeral Secrets
With a complex web of disparate tools operating simultaneously across any organisation's network, it's essential to ensure secrets (passwords, credentials, AWS root credentials and access keys) are not embedded.
It is cyber security best practice to eliminate credentials and secrets from any public or private source control system where they could be stolen by a bad actor. Source control is not a security tool nor is a code repository a safe location for storing credentials. Secrets should only be provided to tools and applications when needed, and should be rotated regularly.
Automate
Automation can help organisations respond to the demands of ever-changing internal processes and the perilous external threat landscape. By creating consistent, repeatable and reportable processes, which can be implemented to maintain security standards each time a new tool, process or application is spun up, it is possible to vastly improve protection as new innovations are rolled out.
But it's not just down to DevOps and security teams – security practices need to be championed from the top down. Business leaders need to implement clear guidelines that capture anyone who could be opening the door to hackers but failing to put in place adequate security measures. Furthermore, all relevant groups within the business – be they DevOps, security, broader IT and even legal and compliance teams – need to determine a cohesive strategy together.
The rush to innovate is increasingly putting businesses at risk of being undermined. Breaches have the potential to result in loss of consumer trust and market capital, damage to careers and reputation, and opportunities for competitors to gain ground. It's time for businesses to acknowledge the doors they're leaving open and establish practices to safeguard against devastation. Importantly, security need not compromise innovation and agility.