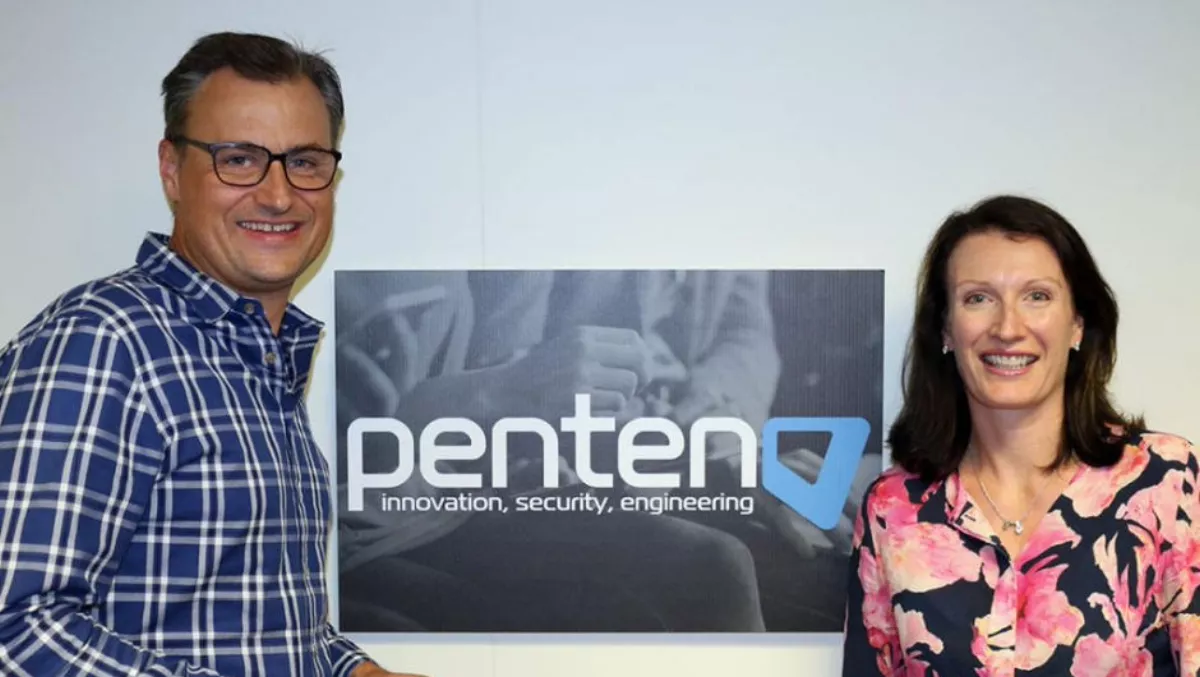 Penten locked and loaded for next stage in secure mobility and cyber deception
Tue, 1st May 2018
FYI, this story is more than a year old
Canberra cybersecurity provider Penten is continuing to take advantage of its 'extraordinary' growth over the last three years, this time with the appointment of Sarah Bailey to the newly-created position of chief financial officer.
The new position comes off the back of company growth that expanded its engineering team from four to 42, and major contracts with the Australian defence sector.
In February the company announced a $1.3 million contract with the Australian Army to boost wireless device security.
"This advanced communication technology can be rapidly deployed to individual computers, which will change the way classified information is shared, used and accessed," commented Australian Minister for Defence Industry, Christopher Pyne, at the time of the announcement.
Penten's AltoCrypt Stik is the flagship next-generation product that enables mobile secure access to classified information.
"Collaboration with thought leading organisations like Defence are key to Penten's innovation success. Our products are better and our opportunities greater when we can work closely to identify and meet the needs of users," commented Penten CEO Matthew Wilson in February.
Penten says the Australian government's focus on cybersecurity has contributed to the company's success.
The company also launched a new business unit called deception.ai, which uses machine learning to create realistic decoys. These decoys detect and track sophisticated cyber threats. The unit's first cyber deception solution, TrapDocs, places realistic decoy files amongst real documents.
Penten has also managed successful exports to the United Kingdom and Canada.
Bailey joins Penten at a time when the company plans to launch its next stage of cyber capability development, market presence, and success.
She will head the company's finance, commercial, and corporate operations into the company's next stage.
'We are excited to have Sarah join us as CFO at Penten as we enter this next phase of growth," comments Wilson.
"Sarah brings a unique blend of Government, large business and entrepreneurial experience. She has a broad range of financial, corporate and operational success at all levels which will be invaluable to Penten as we continue on our cyber security capability and growth agenda."
Bailey has previously worked in senior roles at Ernst - Young, Australia Post, and NAB, where she was responsible for enabling the digital, innovation and technology driven business transformation.
Bailey has also worked with the Australian Government to lead finance and business transformation for Australian and UK organisations.
Read more about Penten's road to success in this exclusive interview here.