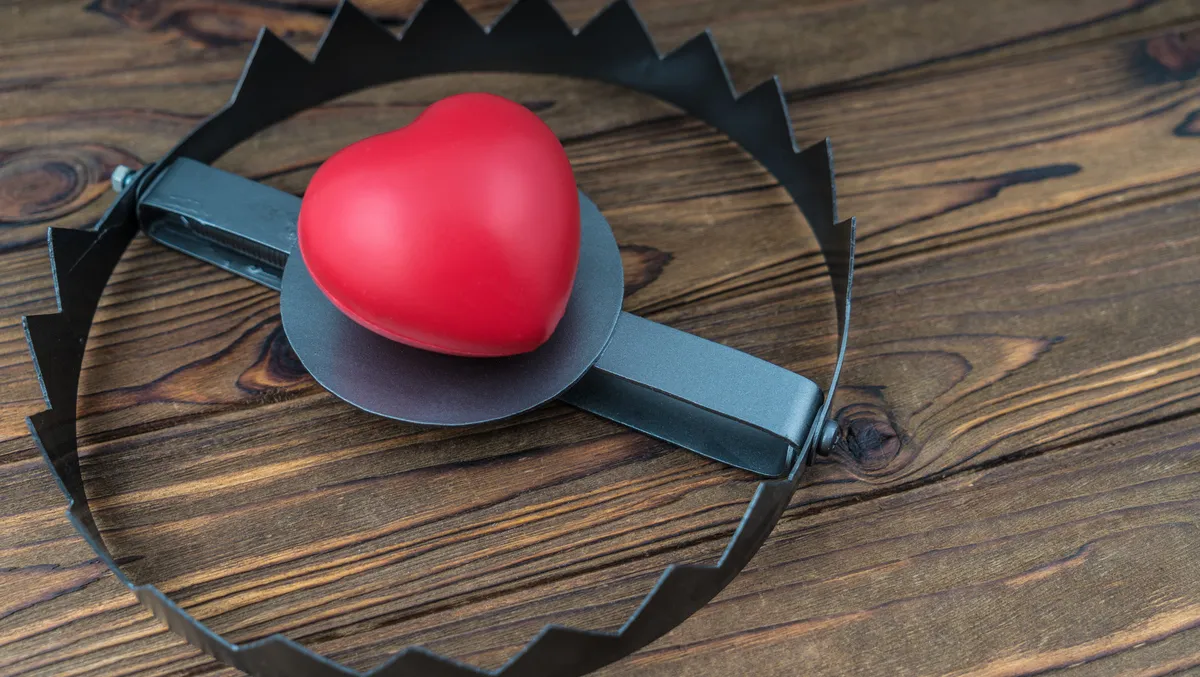 Online dating scams have caught 25% of Kiwi adults
The New Zealand findings of a global study about online dating have been released. The research discovered that 25% of respondents had fallen victim to an online dating or romance scam.
The 2023 Norton Cyber Safety Insights Report (NCSIR), performed by Norton, investigated adults ages 18 and older about online dating, associated scams, and attitudes about online stalking. The survey, conducted online in partnership with The Harris Poll, surveyed 1,003 New Zealand adults.
The most common scams identified by respondents were catfishing, at 9%; malware and spyware scams (i.e., where a scammer sends a legitimate-looking website that includes malware) at 8%; and fake dating sites at 7%.
Other common scams were financial scams (6%), military romance scams (6%), cryptocurrency scams (5%) and intimate activity scams (5%).
Worryingly, 62% of online dating/romance scam victims had suffered financial loss, on average losing NZD $264.
With how prevalent these types of scams are in New Zealand, it makes sense that 61% of Kiwi adults admitted to taking action after matching with a potential romantic partner. This includes searching them up on social media (48%), searching their name online (30%), finding their profile on a professional networking site (26%), and even looking up their friends or family on social media (23%).
At the extreme end of the scale, 10% had even paid to run a background check on them.
After finding out this kind of unsettling information about a prospective partner, 44% of survey respondents had unmatched or declined a date with someone on a dating app.
The most common reasons for unmatching or declining a date were that they discovered the person lied about their personal details (20%), found pictures of matches online that did not align with their online dating profile pictures (20%), or found disturbing social media posts (17%).
Like online daters, New Zealand adults in romantic relationships also engage in "online creeping." For example, 33% of New Zealand adults surveyed in a romantic relationship admitted to checking in on their current or former partners without their knowledge or consent.
This is most commonly done by checking their current or former significant other's phone to view text messages, phone calls, direct messages, emails, or photos (17%).
Other survey respondents said they had used their knowledge of passwords to access their partner's device or online accounts (13%), tracked their location via a location-sharing app (11%), or even created a fake profile on a dating app to see if their significant other has a dating profile (8%).
An interesting revelation from the study concerned online stalking. 67% of Gen Z (ages 18-25) said that they did not care if they were stalked online by a current or former partner, as long as they're not being stalked in person, compared with 29% of Gen X (aged 43-57) and 15% of Older Adults (aged 58+).
"Sure, there is an obvious difference between stalking online and offline, but both ultimately pose a risk to personal safety and wellbeing," says Mark Gorrie, General Managing Director APAC, Norton.
"You wouldn't introduce yourself to every person on the street with your full name, phone number and home address, but you can inadvertently do that online if you're not intentional about what you are revealing and where."
For those who would like a safer and more positive dating experience, Gorrie has shared these additional tips from Norton:
Choose the right site: Stick to credible websites. Paid sites also tend to have members that are more committed to meeting up in real life. Free sites tend to have more members, which equals more choices, but it also means there's a higher chance of interacting with a scammer.
Protect your privacy: Most dating sites store more personal information about you than other websites. Check the privacy settings on your profile; these are sometimes public by default. Check if the website deletes your data after you close your account. Lastly, is your photo only shown to members, or can it also be used for online advertising?
Creating your profile: Balance creating an enticing profile while keeping a tight grip on your personal information. Create a username that you have not used for any other online accounts because your username can be searched, and anything tied to it will come up. Use unique photos for each site. Otherwise, a user can reverse image search your pictures and easily locate other websites where that photo is posted.
Communicate safely: Initially, limit communications to the dating site itself. A lot of these sites have moderators and allow you to report anything that seems offensive or threatening. If you move the conversation to email, use the dedicated email account you created to protect your anonymity. For a phone call, set up a free Google Voice account, which will generate a separate phone number and forward it to your mobile.
Make sure you don't catch a "catfish": Catfishing is when a user assumes the identity of someone else. This tactic is used by online predators to try to trick people into an online romantic relationship. If the user's profile seems too good to be true, it probably is.