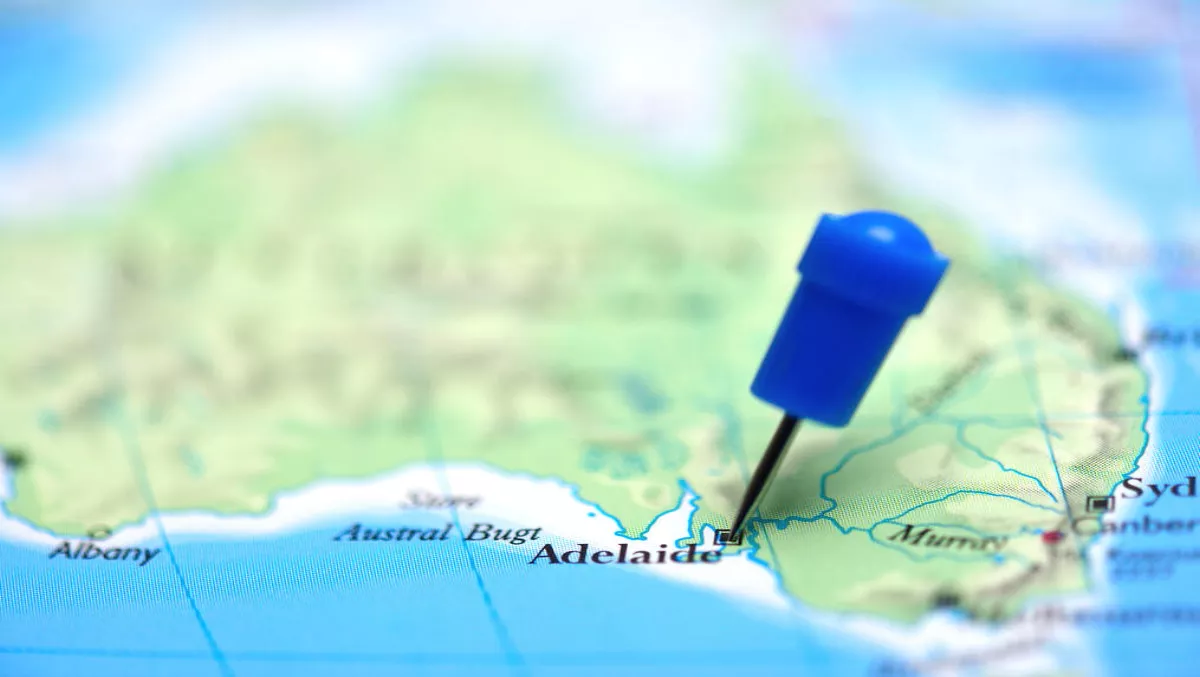 NEC to set up $4.38 million cyber security centre in Adelaide
FYI, this story is more than a year old
Adelaide is set to receive a $4.38 million cyber security centre, with NEC announcing plans to establish a Global Security Intel Centre (GSIC) to address growing global demand for cyber security in Australia.
"Cyber attacks against enterprise and Government IT systems can cost millions of dollars to recover from and these costs have the potential to rise with the massive adoption among enterprise of smart technologies and connected devices that make up the Internet of Things," NEC Australia says in a statement.
Responding to these challenges, NEC Australia is establishing the new GSIC in Adelaide, home to the South Australian Government's Smart City initiative.
The GSIC facility will aim to ensure that cyber security enables the adoption of new, more efficient business models that translate into new opportunities.
The facility builds on NEC Australia's recently announced memorandum of understanding with the University of Adelaide's Smart City initiative, under which the organisations will collaborate closely on research and development.
South Australian's Minister for Investment and Trade, Martin Hamilton-Smith, says the South Australian government has welcomed NEC Australia's investment as a major boost to the state's ICT capabilities, in particular in the cyber security domain.
"NEC's investment will help South Australia achieve global prominence in the cyber security field, and complement the Smart City initiatives already underway in Adelaide," Hamilton-Smith says.
The centre will create 50 new high-value jobs in South Australia over the next five years, making the state a more attractive destination for ICT skills that are in high demand by organisations operating in South Australia, and newer entrants that have established themselves in the state, he says.
"Cyber security is a rapidly growing sector, and is attracting increasing attention and investment," says Hamilton-Smith.
"Governments and businesses alike need innovative products and services to protect them from increasingly sophisticated threats to privacy and security," he explains.
"It also means the creation of highly specialised jobs in an area that will be transformational for the local economy,' Hamilton-Smith adds.
"Adelaide has quickly become a destination of choice for companies in the technology and creative industries space. We offer a vast talent pool through the three local universities and a competitive business environment that ensures tech companies can grow and thrive in South Australia."
Mike Barber, chief operating officer of NEC Australia, says the initiative contributes to NEC's mission to add social value through technological innovation.
He says it reflects NEC's understanding that combatting cyber attacks requires a global perspective. To this end, the facility will complement NEC's investments in cybersecurity-focused facilities located globally, including Japan and Singapore.
"South Australia is providing NEC with a great base to bring new technologies into Australia," says Barber.
"Adelaide is a recognised hub for new technologies and we've worked with a lot of local partners with great intellectual property delivering innovative technical solutions," he explains.
"This isn't just about the creation of 50 new high-value jobs in South Australia over the next five years - this is a major global investment in a growth sector," adds Barber.
"We see the cyber security demand in Australia and the Asia Pacific Region as a huge opportunity aligning with the company's global vision."
Related stories
Top stories