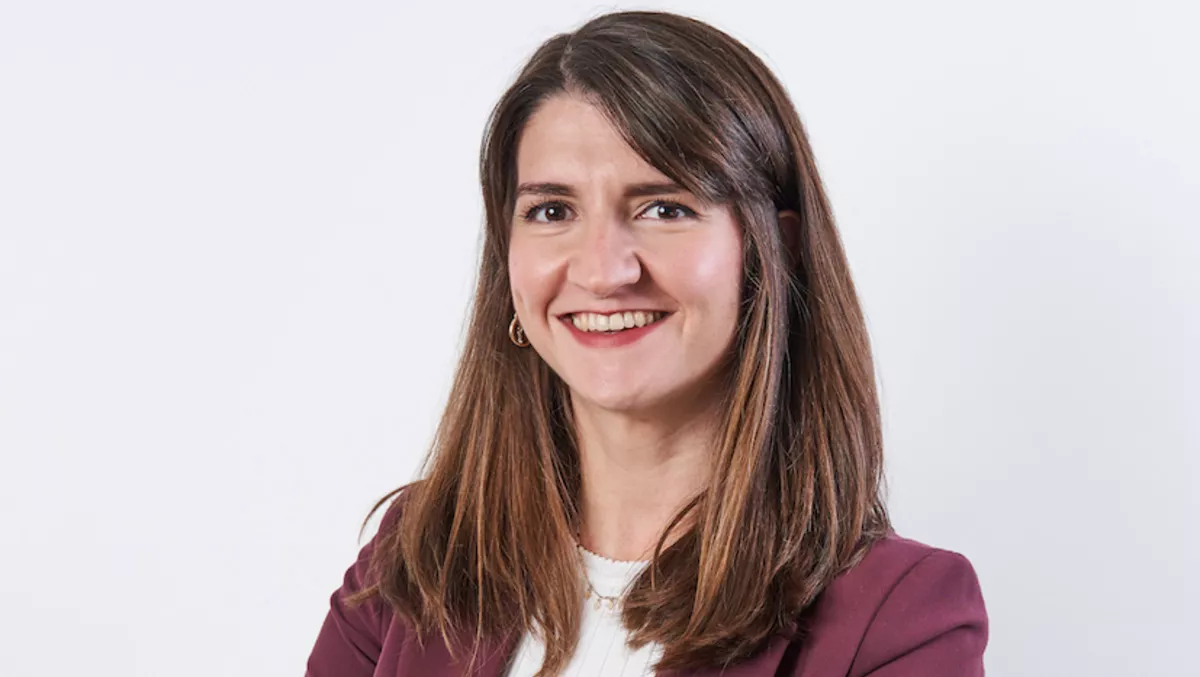 IWD 2022: Eliminating the issues that hold women back in ICT
Tue, 8th Mar 2022
FYI, this story is more than a year old
My high tech journey saw me leave my home county of Venezuela for Spain in 2014, before it landed me in what's arguably the world's most beautiful city, Sydney, four years later. Since late 2020, I've worked as a pre-sales engineer for Zscaler, the cloud security company that's kicking big goals in the zero trust space.
My career highlights to date have been plentiful. I've worked in customer support, pre-sales and technical roles for major vendors and managed services providers. I also took on business and project analyst roles before transitioning into the white-hot cybersecurity sector.
Amassing that breadth of experience has provided me with the opportunity to work for a diverse range of clients and alongside a talented array of partners and colleagues.
Contributing to success
Given that the ICT industry has historically been heavily male-dominated, it's little surprise that most of those colleagues and partners have been men. I've found myself the only woman in the room or part of a tiny minority on many occasions.
Has that held me back or prevented me from doing my best work? On the contrary, throughout my career, I feel that I've been genuinely recognised for my efforts as a team member, not the token woman on the team.
Contributing to improved outcomes for customers and, as a result, my employer's success has been deeply rewarding. And thanks to the transformative power of technology, the ICT industry offers innumerable opportunities for individuals like myself who are prepared to listen, learn and get stuck in.
Leaning in
My advice for other women contemplating a career in the sector who may feel trepidant about their chances of breaking into the 'boys' club' and gaining the professional and personal respect of clients and colleagues?
Understand your product and learn to deliver a consistent message with confidence. Knowing your stuff, actively seeking out opportunities to improve your knowledge and using that knowledge to effect great outcomes; those are the best ways to earn yourself a seat at the table.
That's one of the many messages I took from Lean In, the seminal 2013 book about female leadership written by Facebook Chief Operating Officer Sheryl Sandberg.
Applying her philosophy in my own working life has helped me tackle career challenges positively and focus on the actions I can take individually rather than on circumstances that I'm unable to change. We can all lean in, contribute as individuals and get things done, no matter who we are.
Seeking support
Of course, the journey becomes considerably easier and more enjoyable when it's made in company.
Meet-up groups, for example, can offer fantastic opportunities to meet other women and men who work in your part of the profession, whether that's sales engineering, coding, technical services, or something else.
At Zscaler, I've also put my hand up to help establish a local chapter of Women in Zscaler Engage (WIZE), an internal networking and mentoring initiative to create more opportunities for minority groups within the organisation – women included – to have their voices heard.
I'm looking forward to the chance to pay it forward by supporting other women as they navigate the fast-changing ICT landscape and carve out rewarding careers for themselves.
ICT is an exciting and enjoyable place to work, and the good news is, there's a place for everyone who's happy to work hard and create value.
Article by Zscaler pre-sales engineer, Sofia Merida.