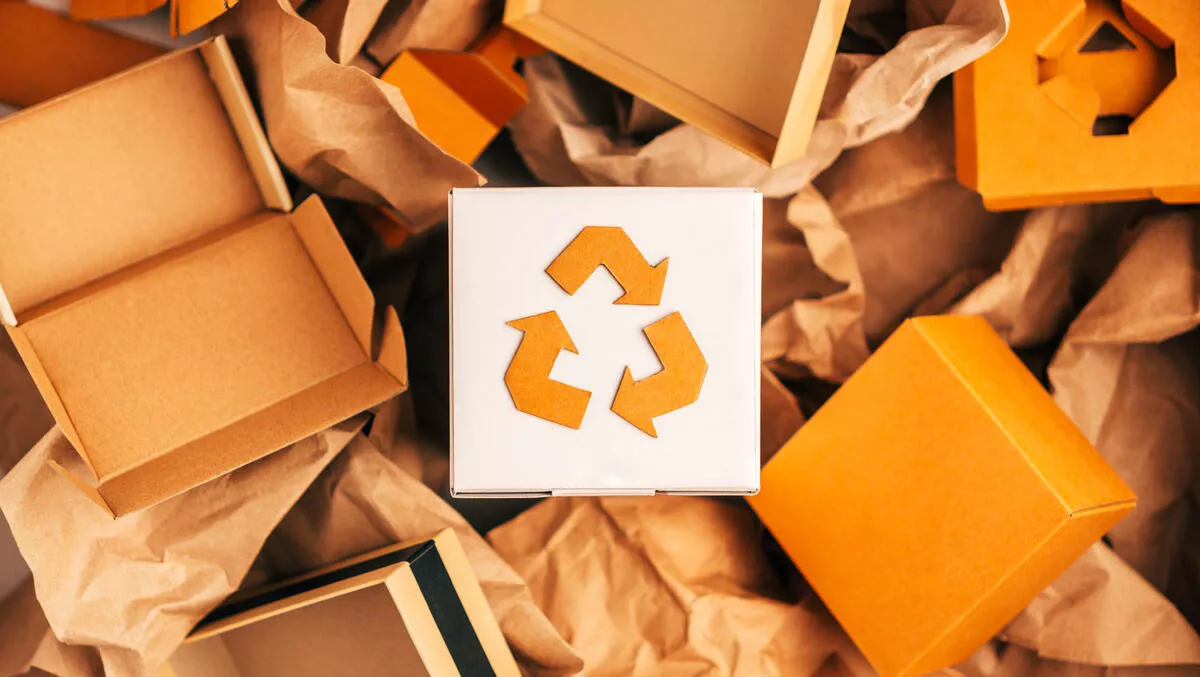 How a packaging company minimised costs and improved security with Interactive
FYI, this story is more than a year old
Like many others in 2021, the packaging industry has begun to recognise its role in the global issue of single-use waste. With such a spotlight aimed at environmental concerns, some companies have made sustainability a crucial part of their approach moving forward.
To achieve this, many have turned to technology — from security information and event management (SIEM) to cybersecurity operations centre (CSOCs) — to secure the connectivity of manufacturing plants and equipment. Australia's largest privately-owned IT company, Interactive, is an expert in this field.
Interactive's expertise led Pact Group, one of the largest manufacturers of rigid plastics packaging in Australia and New Zealand, to seek Interactive's assistance. Pact wished to contribute to the circular economy through packaging, reuse and recycling solutions — and through its collaboration with Interactive, as well as Microsoft and its Sentinel SIEM product, it began its path toward achieving this.
So how did Interactive leverage its technology to help Pact realise its goal?

The challenge
Pact's mission to become a more sustainable company, in both its operations and the packaging it produces, led it to pursue an approach in which technology was interwoven into every piece of its global footprint.
The company promptly began its search for a partner that could provide a security platform capable of scaling with Pact's growth while securing its operations.
This led to a Proof of Concept on the suitability of the Microsoft Sentinel SIEM product to perform as the core of a SIEM-as-a-service, finding the natural integration with Azure to be a deciding factor.
With the technology choice firming up, Pact took a detailed technical tender to market in a quest to find a security partner to help them deliver an ambitious set of outcomes:
Improved agility
Minimised cost
Minimised complexity
Improved reporting and management
Improved security

The solution
Interactive built its successful proposal on two main components:
The cloud-native SIEM platform in the form of Azure Sentinel
The monitoring and management capabilities of Interactive's Australian-based CSOC.
The first stage involved deploying Azure Sentinel into the Pact environment, connecting the many disparate data connectors and ensuring all of Pact's services were supplying accurate security feeds. Interactive was able to draw on specific IP to allow for faster risk assessment and configuration, delivering an improved monitoring result quickly.
"For us, one of the most important criteria is to create a partnership based on similar corporate cultures," says Pact general manager for infrastructure and services Guy Rosvall.
"We were very interested in Interactive's openness and transparency. It allowed us to build the capability together and move with confidence."
Interactive made sure to understand what's important to Pact, not just in terms of technical security requirements, but in terms of how they operate their business, where critical assets are located, how stores of personally identifiable information and operational sensitivity are handled. This allowed the company to tailor threat detections to better suit the risk levels of different aspects of Pact's business.
Interactive's cybersecurity operations capability (CSOC) was integral to the solution's success, through its role as a constant monitor of the alerts coming from the Sentinel platform. Experts from Interactive's team investigate each alert and categorise them based on priority as they relate to Pact's business.
Interactive also utilised AI and machine learning to establish a feedback loop with Pact to enable constant performance improvement.
"A security partner really needs to understand how a business is hung together, from a technical standpoint, but they also need to understand where the risks lie," says Rosvall.
"For a growing B2B business like ours, every acquisition and external engagement needs to be factored in and Interactive are very proactive at assessing and designing for these complex levels of risk."

The value
So what impact did Interactive's solutions have on Pact's business and security infrastructure? Like any business investing in digital transformation, Pact set out to bolster its risk management apparatus and extract the maximum amount of value out of the technology at its disposal.
With Microsoft's almost billion dollars-a-year investment into its security practice on hand, Interactive was able to fine-tune the tools and leverage Microsoft's ongoing improvements to its platforms.
Pact's rapid growth also revealed more value in the partnership with Interactive, when the acquisition of another firm in a foreign market sparked a flurry of alerts once the acquired system was 'plugged in' to the company's network. Interactive was able to respond quickly to potential risks generated by unwanted applications and possible malware, perform cleanup, and gain visibility of the new merged environment from day one.
With these cybersecurity management improvements under its belt, Pact's potential for growth was significantly increased, along with its ability to acquire businesses — all while having the peace of mind that comes with being able to detect and mitigate risks in its future operations.
Get your FREE security assessment and proof of concept for Interactive's Managed Azure Sentinel service here.