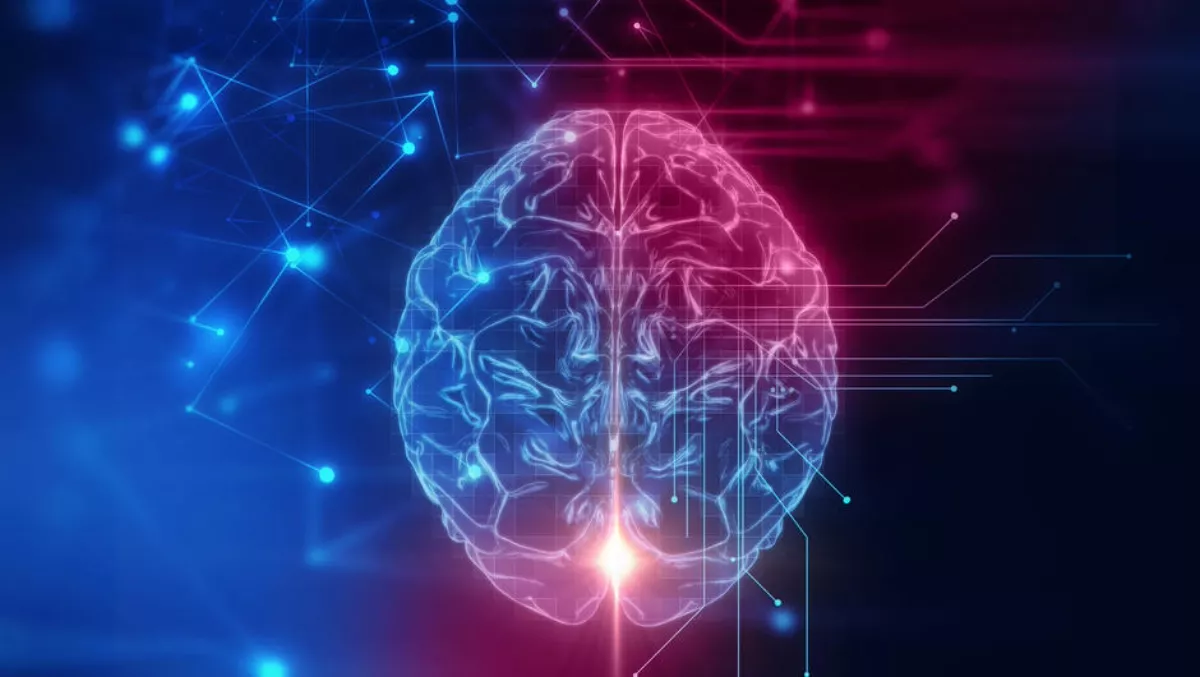 Global attitude & aptitude: Dtex brings behavioural intelligence back to APAC
FYI, this story is more than a year old
Article by Robin Block.
Mohan Koo is the co-founder and CTO of Dtex Systems — an advanced behaviour intelligence vendor that has been at the forefront of providing user visibility since 2000.
"The inspiration for the business came out of watching my dad's accounting firm digitalise their filing system. Like many businesses, they went from locked files and individually assigned keys, to a mutually accessible computer system. At a young age, this struck me as untenable. Distributed organisations with bases in different jurisdictions particularly struggle to gain visibility over activity within their networks, opening themselves up to significant cyber risk. Dtex uses data science to provide that visibility to some of the largest organisations in the world."
Dtex has recently had their product tested by the NSA, leading to a contract with the US Department of Defence. With an established presence in the US and Europe, Mohan has returned to Australia to spearhead the expansion of Dtex into APAC.
Robin Block sat down with Mohan to understand the capabilities on offer at Dtex, and discuss Mohan's impression of the Australian market.
What does Dtex offer, and why is it important?
Mohan: Historically, the focus in cybersecurity has been around stopping hackers from entering a system. We have always looked beyond this, but, in the last few years, the market focus has really aligned with our position. The number of devices being used has skyrocketed within organisations. Mobile and cloud operations have degraded the borders we used to defend.
Today, the largest cyber risks are created by people on the inside — malicious insiders, careless insiders, or someone operating through compromised credentials. Being able to track and trace actions is key to managing a safe system from both internal and external threats.
Simply put, we provide the quickest available source for the detection of cyber threats inside enterprise scale organisations. We uncover the threat, help mitigate the threat, and work to understand intent.
You started Dtex in Australia, but are only now coming back home — can you explain that process and describe what you think of the current Australian market?
Mohan: Australian business and governmental culture are conservative. That conservatism has protected us in times of recession — but it doesn't help promote innovation. It can be very difficult for a start-up to get a foot in the door. We went to the UK and closed several deals with companies like T-Mobile, Vodafone and Aston Martin. This was a move we made mostly because of an inability to gain traction in Australia without an established reputation.
With that said, the Australian perspective on cybersecurity has changed dramatically, even in the last 12 months. The impact people like Alastair MacGibbon and Dan Tehan has been both surprising and tremendous. Increased budgets, focus on the right types of development and the nurturing of talent — people are putting their money where their mouth is and working to catch up to the US and Europe.
The wave of development generally starts on the American West Coast, jumps to London, then bleeds into Western Europe and the US East Coast, before it comes down here. We need to close that gap. I think many of the pieces are in place to do that.
What is the future for Dtex?
Mohan: Last year, I stepped aside as CEO and Christy Wyatt joined the team from Good Technology with experience growing at scale. One thing I gleaned from this infusion of expertise is that we can't be everything to everyone. Focus is essential. We have always been focused from a product perspective — but we have not honed in on vertical and geographic targets. We are doubling down in the US, Europe and Australia, and financial services and government.
We have always been a company about attitude and aptitude — we look for bright sparks who will break the mould and think differently, but also have the work ethic to get things done. CISOs are in high demand.
But, that next level down is full of very talented people. Rahn Wakely — Head of Cybersecurity at AMP — is one of the best operations focused people I know in the industry. We are always looking to bring that kind of talent onboard. We also look to bring people on with little experience, but the right attitude. One of the harsh realities of Silicon Valley is that although talent is needed to get through the door, what really sets you apart is the willingness to work beyond 9-5.
My immediate responsibility over the next 12 months is to build out our presence in APACJ — with a focus on Australia and Japan. APAC has always been seen as the toughest market of the 'big three.' I think we have an opportunity to change that with the acceleration of growth and maturity in cyber.
The vision is to become the global market leader in behavioural analytics. We are already recognised in the circles in which we operate. We simply need to continue to grow and expand our reputation as specialists and the first port of call for a problem in this area. We are looking to change the game. I am over competing against the bigger markets — we need to invest heavily down here.
Related stories
Top stories