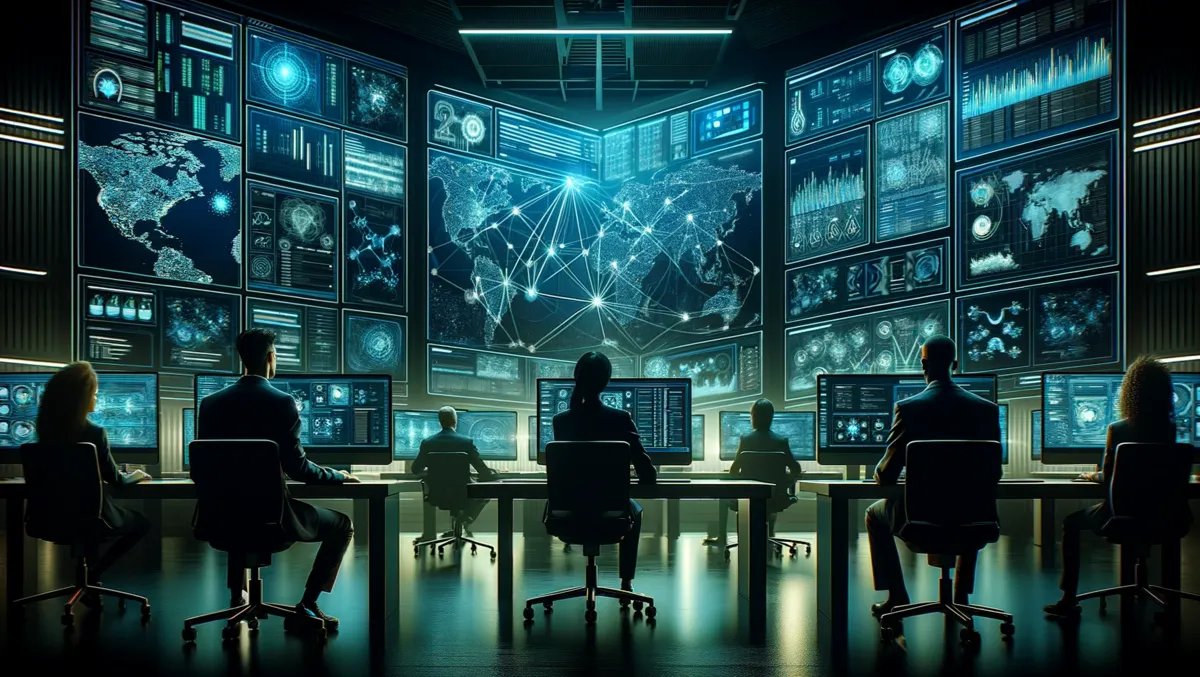 Fortinet shifts operational focus for strategic expansion in key cybersecurity areas
Fortinet, the global cybersecurity authority, has decided to refocus its operational strategy as part of a strategic resize. The company is redirecting its research and development (R&D) and go-to-market (GTM) investments towards three primary areas: secure networking, universal secure access service edge (SASE), and security operations. This shift represents Fortinet's commitment to continually innovate and deliver value-driven products and services to its customers in a highly competitive market.
Ken Xie, Founder, Chairman of the board, and Chief Executive Officer of Fortinet, stated: "Throughout our over 20-year history, Fortinet's commitment to continual evolution has enabled us to remain at the forefront of innovation that supports our customers in safeguarding their infrastructure and data."
"Our founding principles of converging networking and security and consolidating point products into an integrated platform continue to reverberate across today's cybersecurity market."
Fortinet's existing range of integrated products and services are already winning in these three burgeoning markets: secure networking, universal SASE, and security operations, which validates its strategic decision. With AI-driven technology as the cornerstone, Fortinet is optimistic that its refocused investment in operations will drive business growth and innovation.
The secure networking market is predicted to experience an annual growth of nearly 9%, reaching USD $86 billion by 2027. Fortinet's firewall business, which represents one of the company's key areas of expertise, expects growth as AI-powered FortiGuard Security Services revenues increase. Notably, the company is leading the secure networking market, both in revenues earned and units shipped.
The universal SASE market, too, is set to grow nearly 20% annually and might reach USD $36 billion by 2027. Here, Fortinet holds the unique claim of being the only company whose SASE solution can operate wholly in the cloud or on an appliance, and crucially, both are supported by a common operating system, networking and security stack, and management console.
The company expects the security operations market to grow by over 14% annually and reach USD $78 billion by 2027. Fortinet's SecOps platform already boasts industry-leading comprehensiveness, integrating technologies such as endpoint detection and response (EDR), security information and event management (SIEM), and many more to facilitate the understanding and management of distributed operations for enterprises.
Considering the distinct nature of operational technology (OT) systems, Fortinet will also continue to deliver OT-aware security capabilities across all three areas. The company also plans to provide OT-specific InfoSec tools and integration with third-party OT solutions to reduce risk and effectively secure OT environments.
Innovation continues to underpin Fortinet's evolution, driving it towards expansion of its business. As proof of this, Fortinet has received over 949 U.S. industry patents, double the number held by its closest competitor in the cybersecurity industry. Its continued pro-innovation culture and refocused R&D investments have already led to major product launches and enhancements in secure networking, universal SASE, and security operations.