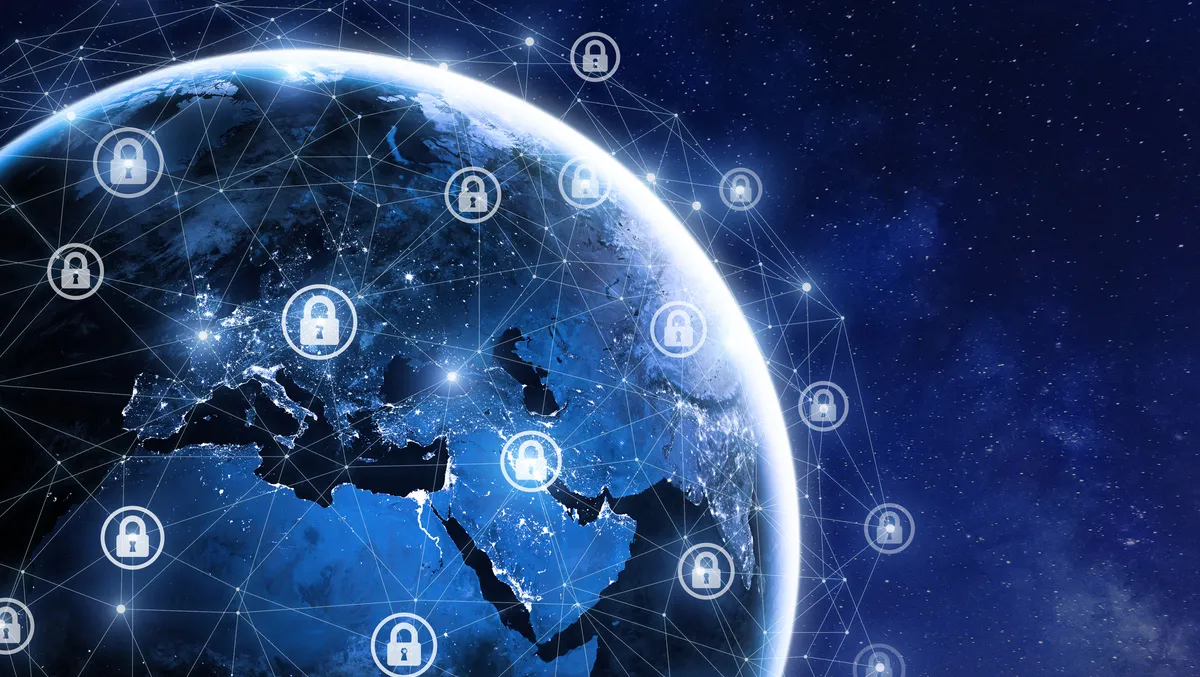 Fortinet helps launch the Cybercrime Atlas initiative
Cybersecurity firm Fortinet has announced the launch of the Cybercrime Atlas, a joint initiative launched this month in Davos at the organisations Annual Meeting by the World Economic Forum (WEF) with the support of Banco Santander, Fortinet, Microsoft, and PayPal.
The Cybercrime Atlas currently hosted by the Forum will aid industry, law enforcement, and government agencies by providing a first-of-its-kind visibility to disrupt cybercriminals across their ecosystem and infrastructure to track and help take down cybercriminals and their infrastructure around the world.
"Disrupting global cybercriminal organisations requires a global effort with strong, trusted relationships and collaboration across public and private organisations and industries," says Derek Manky, Chief Security Strategist and VP of global threat intelligence, FortiGuard Labs.
"It is part of Fortinet's mission to secure people, devices, and data everywhere, and Fortinet is proud to be one of the founding members of theWorld Economic Forum Centre for Cybersecurity, and an active contributor as part of its Partnership against Cybercrime(PAC).
"The Cybercrime Atlas initiative is about driving real impact and is a coordinated effort to create a chain of disruption in the world of cybercrime. We are excited to continue our work with private and public sector leaders to help make our digital world a safer place."
Global leaders collaborating to build a chain of disruption
Cybercrime impacts everyone from individuals to global corporations and critical infrastructures and governments. It causes immense, though not always visible, damage to economies and societies.The Cybercrime Atlas was first conceptualised by the Forums PAC community, which includes over 40 private and public sector members.
The Cybercrime Atlas is a collaborative effort to build an action-orientated, global knowledge-base of the cybercriminal landscape to enable mitigation and disruption of cybercrime. Building on the expertise of the Forums PAC, the Cybercrime Atlas initiative will provide a platform for leading cybercrime investigators, national and international law enforcement agencies, and global businesses to share knowledge, generate policy recommendations and identify opportunities for coordinated action to fight cyberthreats.
The Cybercrime Atlas aims to build a comprehensive picture of the cybercrime landscape that covers criminal operations, shared infrastructure, and networks. The links between the information gathered about threat actors will help the security industry more effectively disrupt the cybercriminal ecosystem, more efficiently allocate resources in the fight against them, and make their unlawful efforts more cost prohibitive.
Since 2H 2021, the Cybercrime Atlas has benefited from a year of analysis into 13 criminal groups by specialised analysts and cybercrime investigators, using only publicly available information. The accumulated knowledge from the Cybercrime Atlas efforts will ultimately help to identify and disrupt the cybercrime ecosystem. The analysis will shed light on cybercriminal artifacts to aid industry, law enforcement, and government agencies to create a chain of disruption. The approach and initial findings of the group have been welcomed by law enforcement agencies. The uncovering of these non-traditional artifacts will help aid in the capture and successful prosecution of cybercrime gang members.
Fortinet's continued commitment to disrupting global cybercrime
Fortinet's FortiGuard Labs leadership in the threat intelligence community over the last decade has helped take the fight to adversaries and improve protections for customers, partners, and governments around the world. By sharing threat intelligence and working with other threat intelligence organisations, it helps improve protections for customers and enhances the effectiveness of the entire cybersecurity industry.
FortiGuard Labs is committed to partnership and cooperation with global law enforcement, government organisations, and industry organisations. In addition to the work with WEF Centre for Cybersecurity and being a contributor to PAC, Fortinet also invests meaningful resources in further global partnerships, including the MITRE Engenuity Center for Threat Informed Defense (CTID). Fortinet is also a long-standing member of the NATO Industry Cyber Partnership (NICP), are active contributors and members of INTERPOL Gateway, is a founding member of the Cyber Threat Alliance (CTA), and more.