Cash Converters partners with Nexion to bolster cybersecurity
Thu, 3rd Nov 2022
FYI, this story is more than a year old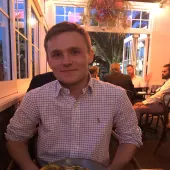 By Mitchell Hageman, Managing Editor
Nexion has entered into an agreement with Cash Converters to refresh its branch office and bolster cybersecurity technology across all its corporate stores.
The new development will involve 80 Cash Converters locations across Australia and will support the deployment of Fortinet devices and a management console. Cash Converters says this is part of the company's larger strategy of a technology refresh and enhanced cyber safety.
Nexion will provide the hardware and software while also managing the servers for seven years. The installation will include Fortinet edge devices, switches, wireless access points, and a 7-year Unified Threat Protection layer.
Cash Converters and Nexion also recently completed a Proof of Technology demonstration to ensure the solution was fit for purpose and to enable the Cash Converters team to remotely deploy and manage the solution.
With the current cybersecurity risk profile currently quite volatile, the company says the investment was a crucial one, and Nexion says it is proud to be delivering a secure fabric solution, including zero-touch provisioning on the devices.
Nexion says the contract further illustrates its ability to support large-scale, complex technology solutions over a long-term contract in numerous locations across Australia.
The company says it is proud to have partnered with Fortinet and ASX-listed Cash Converters to deliver this national solution.
Cash Converters also has locations in Australia, United Kingdom, France, Belgium, the United States, Canada and Spain.
Nexion Networks Chief Executive Officer, Kevin Read, says he is pleased to be able to help Cash Converters create better security outcomes in the long term.
"The team worked with Cash Converters and Fortinet over a period of months to ensure the solution and business case was fit for purpose. It was also critical to ensure the Cash Converters team was confident to take ownership of the solution, which was a credit to the people involved and the simplicity of the Fortinet solution," he says.
Nexion currently offers global network, compute, security and data storage solutions, as-a-service that it integrates with Public Cloud services to form Nexion's hybrid cloud solution called Nexion OneCloud.
The company's enterprise ICT managed services division offers Technology as a Service across the globe.
Nexion has continued to expand its reach in recent years, with acquisitions and openings taking place both within Australia and abroad. This includes areas in the Pacific, as well as Australia's East Coast and eventually Canada.
The company is currently based in Perth, Australia, with offices in Auckland, Singapore and the UK.