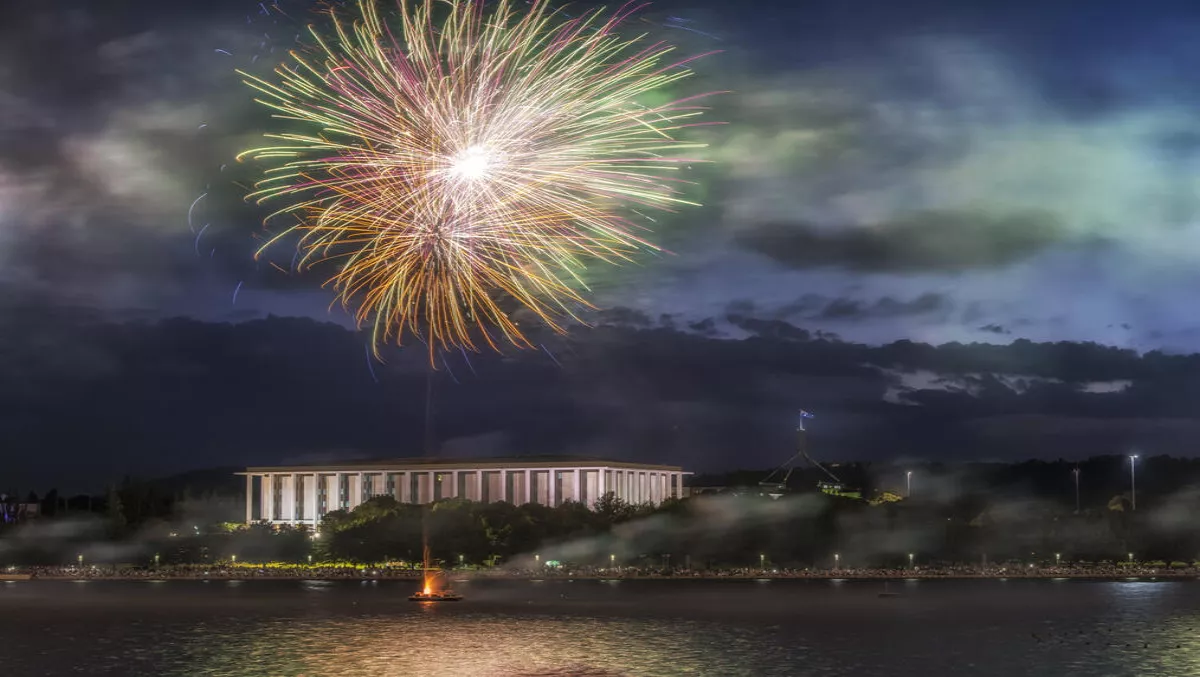 Canberra GovPitch event opens doors for local cybersecurity firms
Thu, 7th Sep 2017
FYI, this story is more than a year old
Australian cybersecurity software provider Airlock Digital has drummed up interest from government departments following GovPitch, an innovation event held last month.
Airlock Digital was one of a select number of Australian cybersecurity companies at the event, which was held at the Department of the Prime Minister and Cabinet (PM-C) in Canberra.
Australian-based distributor emt Distribution says the event is also useful for security resellers and consultants.
At the GovPitch event, Airlock Digital's co-founder David Cottingham demonstrated the need to change the status quo and how the company manages application whitelisting. He presented to senior government officials including CIOs, Heads of Security and Government Secretaries.
"Traditionally, computing systems run any files you give them. We need to fundamentally change this behaviour to prevent sophisticated and targeted intrusions. Airlock empowers organisations to only allow files to run that they have explicitly chosen to trust," he says.
Despite being the Australian Signals Directorate's top four strategies to mitigate targeted intrusions and part of the Australian Government Information Security Manual, application whitelisting is often believed to be too difficult to achieve effectively.
"Airlock essentially solves the cyber security challenges I faced in seven years working within federal government. In our experience, the typical federal government application whitelisting project takes nine months, if it is successful at all. With Airlock, deploying application whitelisting typically takes just three weeks," Cottingham says.
Daniel Schnell, also the company's co-founder, says it's great that Australia's Digital Transformation Agency and PM-C have launched GovPitch and the Digital Marketplace to allow SMEs to participate in government procurement.
"For an Australian start-up to have access to this audience and be able to pitch directly to decision makers at this level of government is simply unheard of," Cottingham says.
"By improving the ways that government buys and uses technology, Australian cyber security start-ups are able to compete with the large incumbent suppliers," Schnell comments.
The GovPitch program is also good news for security resellers and consulting firms, according Adelaide-based distributor emt Distribution.
"Resellers can leverage Australian innovation – which makes it quick and easy for cyber security services companies to implement application whitelisting solutions – and supply the boots on the ground to meet the demand we know is there in government," comments emt Distribution's chief marketing officer, Scott Hagenus.
"We founded Airlock Digital because existing solutions are unable to meet the compliance requirements of the ISM," Cottingham says.
"They require too much investment in ongoing maintenance to be effective. Airlock's workflow-based approach changes that. We make application whitelisting easy, achievable and secure. This saves a significant amount of time and effort, allowing organisations to achieve security and compliance much faster," he concludes.
The GovPitch event was organised by the Australian Cyber Security Growth Network and the Department of the Prime Minister and Cabinet.