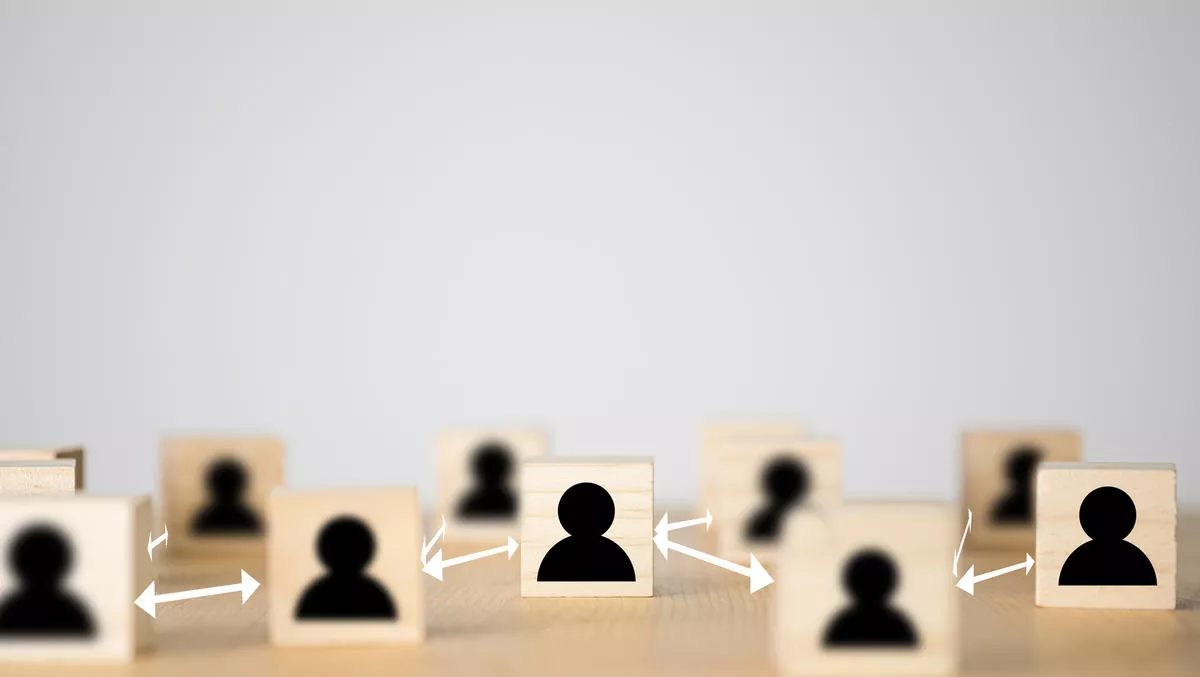 A look at Genetec Security Center 5.9.3
FYI, this story is more than a year old
The events of 2020 have demonstrated just how critical it is for enterprises to effectively manage the safety and well-being of employees and citizens. They've also highlighted the need for a truly unified approach to security.
Genetec Security Center, the company's flagship product, has been helping organisations improve security and operational intelligence for many years, but its most recent release, Security Center 5.9.3 raises the bar even higher for unified security platforms.
Let's take a look at the new features 5.9.3 brings to the table.
Security Center 5.9.3 is an open-architecture platform which unifies IP-based video surveillance, access control, automatic license plate recognition (ALPR), intrusion detection, communications management and analytics within a single intuitive interface that simplifies operations. As the only comprehensive unified security platform built from the ground up with multiple security systems embedded, Security Center offers organisations an array of key business benefits.
Perhaps first among these is the speed with which new features can be added to Security Center 5.9.3. This has been especially critical since the arrival of the pandemic and the need to quickly deploy a number of new COVID-19 related innovations, including:
A free Contagion/Contaminant Proximity Report for Genetec Security Center Synergis access control customers in response to COVID-19. This report helps organisations identify people who are at increased risk of having been in contact with contaminants or contagious individuals.

A new Occupancy Management package which leverages integrated KiwiVision People Counter video analytics and Security Center Live Dashboards to visualise occupancy in real time. This helps organisations get a clear read on the number of individuals in a given location, alert employees when occupancy limits are reached and ensure compliance with local guidelines for occupancy density.

A new virtual in-patient hospital rounds solution that leverages the Sipelia intercom communications system with Security Center to enable two-way conversations allowing medical staff to speak with and see patients without entering a room. This not only effectively limits staff and patient exposure but also reduces and optimises the use of finite Personal Protective Equipment (PPE).

A streamlined self-service system for access and dispensation of healthcare PPE. Genetec customers can now use Security Center Synergis and wireless padlocks to restrict access to PPE and use Genetec Self Service Kiosk to check out PPE equipment in an efficient, transparent way.

Security Center 5.9.3 now includes a Graphics Processing Unit (GPU) acceleration for its People Counter functionality to allow analysis of more streams per server. This results in more efficient use of resources and lower hardware costs.
Another core business advantage with Security Center 5.9.3 is the power of its open, unified architecture and the management efficiencies of having every single piece of hardware on the network talking to the same software. Take for example the challenge of managing device authentication. Security Center 5.9.3's Password Manager gives you the ability to batch push new, strong and randomised passwords out to all edge devices on an automated schedule or manually, in the case of heightened security alerts.
Managing device firmware can be another challenge and running out of date software on cameras and other edge devices poses a serious risk for potential backdoor network attacks. Security Center 5.9.3's Firmware Vault automatically alerts operators to any out of date or vulnerable firmware allowing automatic or manual batch updates at the push of a button. This not only saves time and provides peace of mind in knowing that all devices on the network are secure, but also ensures that you are taking advantage of all of the latest edge features, functionality and analytics.
Security managers and operators today need to manage ever-increasing volumes of data coming into their control rooms, often without the benefit of additional staff to help shoulder the burden. The unified architecture of Security Center is mirrored perfectly in an elegant user experience that provides unparalleled operational efficiency, clarity and control. Offering consolidated monitoring, reporting and a map centre approach to security management all from a single pane of glass, Security Center 5.9.3 helps operators streamline day to day work, make better-informed decisions and respond to incidents more rapidly.
The new 5.9.3 release also includes analyser management in unified video analytics. This new feature automatically balances resource usage across all servers available for video analytics computing – reducing the risk of compromised analytics accuracy due to performance. When a scenario requires more resources, the analyser taps into unused resources typically reserved for other scenarios to maintain performance. This serves to optimise CPU and GPU usage per scenario among available servers in the system - not only maximising performance, but also simplifying system design and speeding up deployment to deliver a lower total cost of ownership.
Genetec Security Center 5.9.3 is also flexible and modular allowing it to grow incrementally with the size and scale of the security operation. Beyond core access control, video surveillance, ALPR system and communications management, Security Center supports a variety of advanced features and plugins that allow users to address the evolving landscape of risks and threats.
Unified and efficient; flexible and scalable; reliable and secure - when you have people and critical assets to protect, Genetec Security Center 5.9.3 is a platform you can rely on to help you see the big picture and deliver intuitive and effective security management.