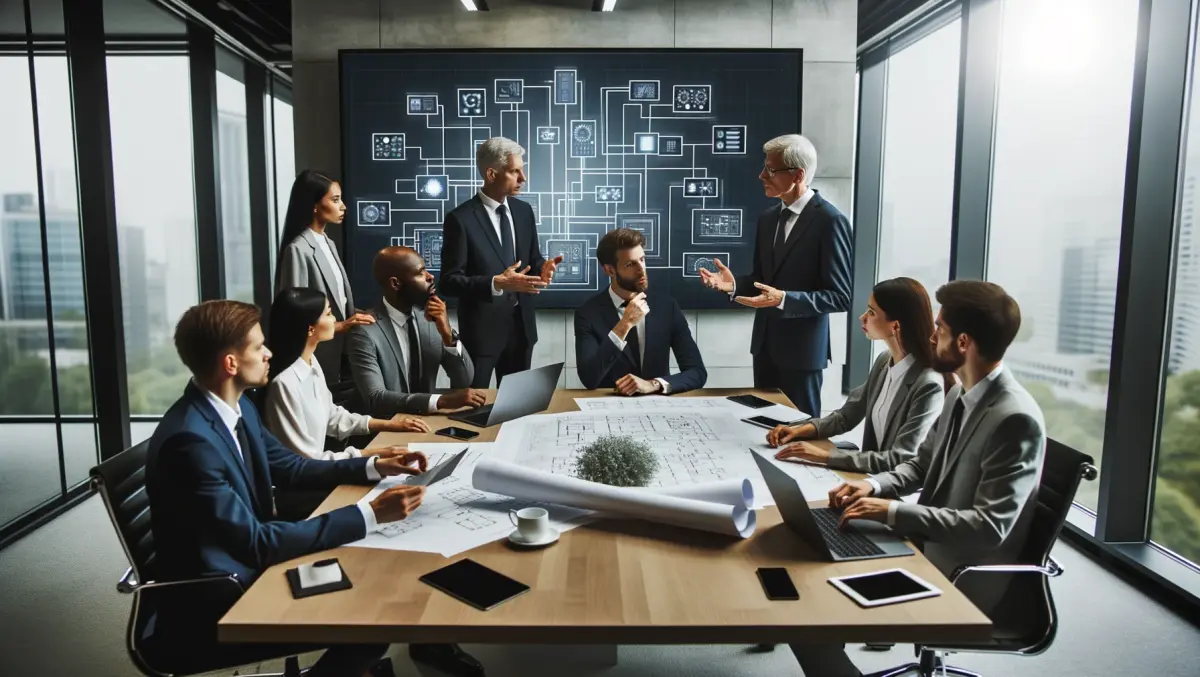 You're invited: NAVIGATE, SailPoint's Identity Governance Conference
FYI, this story is more than a year old
Identity governance forms a crucial part of any organisation's cyber defence strategies, and next month SailPoint will bring together hundreds of professionals to discuss how to use identity for maximum effect at Navigate Sydney 2017.
The one-day event, to be held at Sydney's International Convention Centre on August 23, will bring together renowned experts from SailPoint, the Australian Bureau of Statistics and Harvard University.
If you are not able to attend in person, we are now delighted to bring Navigate to you via LIVE Streaming. Take part in the event right from your computer or mobile device by registering here.
Attendees will get the chance to learn and collaborate; attend best practices sessions; hands-on training and learn the top secrets from the best in the business.
Topic highlights include:
Preparing Your Identity Program for the Cloud or On Prem vs Cloud
A comprehensive approach to governing access to applications and files
Privileged Access Governance: centralised visibility and control over high-risk access
Finding Ownership in a Sea of Data: Determining Data Owners
Extending the Identity Management Capabilities of Microsoft Azure AD with Identity Governance
App Onboarding
Identity management allows organisations to know who has access to enterprise systems, securely empower users from anywhere, and feel secure enough to grow their business worldwide.
What else does identity governance do? It can foster collaboration by securing all data; embracing Shadow IT's creation, downloads and uploads and also gives data owners better access management privileges.
Here are five more great reasons to attend:
Learn what is means to have identity governance at the centre of your security strategy
Dive into the benefits of cloud-based identity governance
Discover more about Microsoft and SailPoint's recent collaboration
Customer case studies from Harvard University (USA) and Australian Bureau of Statistics
Find out how to extend visibility and control of your PAM solution
One of the major event topics will be the collaboration between SailPoint and Microsoft. SailPoint designed its identity governance platform makes Microsoft Azure Active Directory more valuable, more convenient and more secure by ensuring access is granted and maintained throughout each employee's life cycle within the organisation.
Attendees will also be able to find out more about how SailPoint is using artificial intelligence in its forthcoming IdentityAI product offering, which will be launched this year.
Spotlight speakers at Navigate Sydney 2017 include:
Sophie Higgins, director of regulation and strategy at the Office of the Australian Information Commissioner
Lane Masterton, GM of the Australian Bureau of Statistics' statistical business transformation program
Ken Schwartz, owner of HarvardKey at USA's Harvard University
Paul Trulove, SailPoint's VP of product management
Howard Greenfield, Sailpoint's SVP of worldwide sales
What: SailPoint Navigate Sydney 2017 When: August 23, 2017 Where: International Convention Centre, Sydney, Australia
Click here to register, view the day's agenda and find out more about Navigate 2017 Sydney.
Click here to register for the live stream if you can't make it to Sydney.