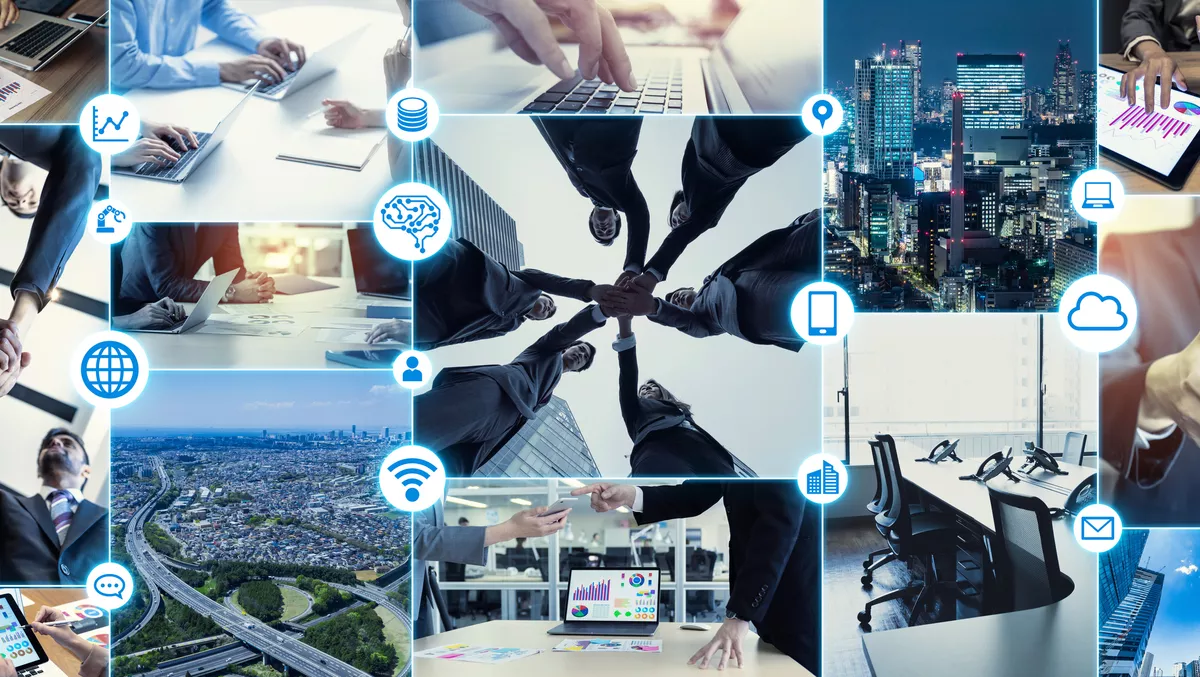 Why secure SD-WAN is the key to leveraging 5G safely and effectively
Thu, 25th Nov 2021
FYI, this story is more than a year old
Many businesses are starting to plan for the potential that 5G networks will create by investigating game-changing technologies and applications beyond the Internet of Things (IoT) and video streaming.
The dramatically increased speed that 5G delivers will make bandwidth-hungry applications like virtual reality, augmented reality and AI well within reach for organisations. However, preparing effectively for these new technologies will require organisations to have the right next-generation networking solutions in place.
Australia is in the midst of rolling out 5G broadly, and the potential opportunities and benefits can't be overstated. Full adoption will depend on the availability of 5G devices and the uptake of applications that require 5G-level performance.
Before organisations take the leap into 5G, they must consider the security ramifications. Faster speeds for legitimate traffic will also mean faster speeds for attackers, so it's essential to implement secure networking solutions that will let businesses use 5G to its full benefit without introducing unnecessary security risks.
As the uptake of 5G is projected to occur relatively slowly, organisations will likely have a range of devices and connections still in play for some time to come. Managing this complexity requires a kind of smart solution that can make decisions at the network or connectivity level, and manage edge and IoT devices based on the performance requirements of applications. Secure software-driven wide area networking (SD-WAN) has emerged as the ideal solution for these requirements.
Secure SD-WAN manages network traffic so that the applications that are most important to the organisation are prioritised to minimise downtime or interruptions. Traditional edge-based routers can't cope with the connectivity complexity inherent in modern IT environments. Secure SD-WAN is designed to support and manage 5G connections and simplify networking complexity.
Because SD-WAN manages and prioritises traffic based on set rules, it can help organisations maximise the value of 5G by ensuring those applications that genuinely require superfast speeds will perform according to expectations. Meanwhile, less bandwidth-hungry or critical applications can be directed to slower connectivity options because this won't negatively affect the user experience.
Secure SD-WAN can also manage continually changing environments in real-time, giving organisations the flexibility they need to make changes in their networks for optimised outcomes.
It's important to note that not all SD-WAN solutions include security built-in from the ground up; those that treat security as an afterthought can expose the organisation to potential risks. However, a secure SD-WAN solution can support 5G speeds without interrupting business-critical communications or opening up security gaps.
Security needs to function fast enough to match 5G. Actively inspecting all traffic can slow down the performance of next-generation firewalls, so it's essential to choose a purpose-built solution that is designed to enable 5G performance and critical security functions together.
It's not enough to rely on the native security features of 5G networking solutions; organisations must apply integrated, end-to-end security to protect themselves from the expanding threat landscape.
Secure SD-WAN is already delivering significant networking benefits to businesses across the board, especially those with branch offices and remote workers. By implementing a secure SD-WAN solution now, organisations can prepare for the new world that 5G will enable.