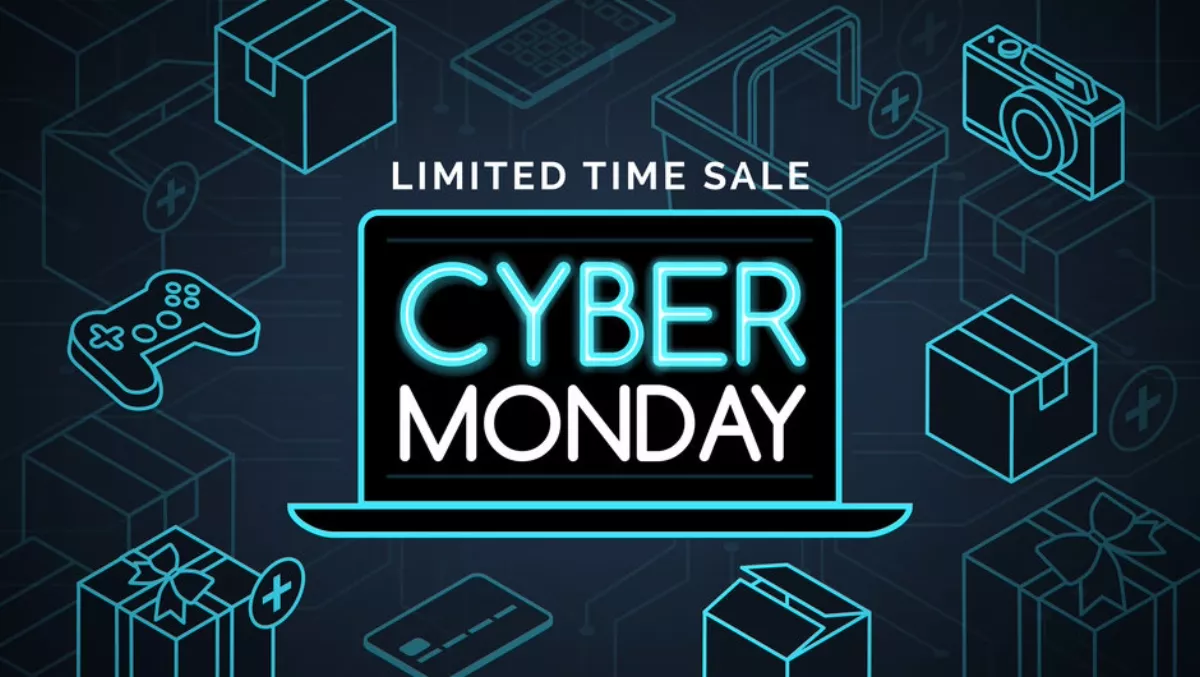 Why eCommerce needs DDoS protection for Cyber Monday
Fri, 23rd Nov 2018
FYI, this story is more than a year old
Protecting yourself and your network has never been more important, especially in the lead up to one of the biggest retail events of the year - Black Friday and Cyber Monday - with online consumers in search for the biggest discounts.
In light of this, retailers should be prepared for potential DDoS attacks as fraudsters aim to find vulnerabilities within a network, locate backdoors for exfiltration and use multi-layered techniques as a distraction for other malicious activities.
Suffering from a DDoS attack during this busy sales time could prove to not only be a financial disaster but also severely impact your brand reputation.
DDoS defence and protection techniques are on the rise, not just due to the large attacks that have been recorded, but also because of the fever pitch pace of attacks in recent years.
DDoS attacks can cripple an organisation, a network or even a country and recent attacks have been larger and more complex than ever.
To stay ahead, businesses can adopt a number of DDoS prevention techniques, these include incorporating defensive strategies such as enhanced DNS protection, adoption of web application firewalls (WAF) and scrubbing centres.
Why you need DDoS protection
According to CupoNation, Australians spent over $200 million during Black Friday last year, meaning that it's essential for those in IT and security roles within eCommerce companies to be familiar with the reasons why an organisation needs DDoS protection, as visibility and preparation are the key tenets for DDoS mitigation.
DDoS attacks are on the increase
According to Kaspersky Labs, the rate of businesses hit by DDoS attacks almost doubled in 2017, from 17% in 2016 to 33%. Furthermore, a 1.35Tbps DDoS attack was recorded earlier this year and was followed by a 1.7Tbps attack. In 2018, the volume and severity of attacks have increased with perpetrators adding botnets, vectors, ports and other malware to amplify the magnitude of their attack.
DDoS attacks are evolving
Innovative criminals are always finding new ways to incorporate new technologies into their attacks, from utilising botnets, Trojan horses and crypto worms to leveraging the innovation of IoT devices. Specifically, during this upcoming busy sales period, criminals will get extra cunning by hitting sites with malicious cyber-connection attacks causing websites to send numerous requests to refresh before crashing altogether.
There's so much you could lose
A loss of revenue can be quickly followed by a loss in brand trust and the subsequent loss of customers and employees. Furthermore, expensive mitigation techniques to clean up the mess made by a DDoS attack can seriously impact any organisation.
Benefits of implementing DDoS mitigation solutions
For those running an eCommerce enabled website, no matter the size, having a secure and comprehensive DDoS mitigation solution ensures your network, data and everything that is important to your organisation is protected when criminals come calling.
Here are the top four reasons why having a directly connected mitigation service can benefit large organisations:
Lower latency
Due to a direct connection, data can move faster and more freely across systems, which is highly valuable for companies that specialise in gaming, real-time voice communication and financial services where speed is of the utmost importance.
Higher throughput for large bandwidth users
Large organisations with demanding and advanced networks require a directly connected DDoS mitigation solution that provides comprehensive and powerful DDoS protection. Investing in products that focus on transmitting sensitive data quickly and securely are an ideal solution and prevent network congestion.
Fewer access points for intrusion
Removing any unnecessary entry points from a network drastically reduces the potential vulnerabilities which attackers can exploit to launch a DDoS attack, safeguarding networks against malicious traffic or strategies that seek to impair a network's ability to define routing policies.
Simple configuration for highly complex systems
Investing in products that are simple and don't require additional software or hardware to transfer data across networks makes it much easier to integrate into an existing network infrastructure. It also gives organisations an alternative to using legacy GRE tunnels. These kinds of system simplifications have traditionally presented technical challenged because they necessitate an overlay network on top of the physical network.