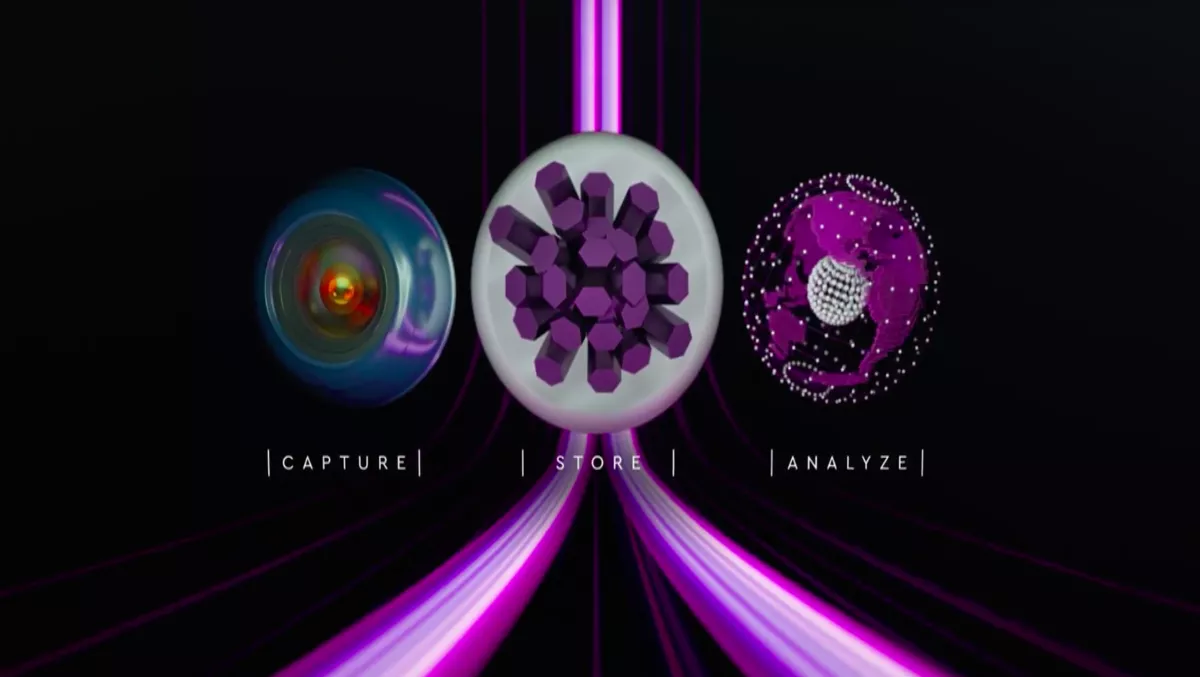 Western Digital announces product line geared for AI-powered video surveillance
FYI, this story is more than a year old
To help enable the surveillance industry's evolution to increasingly higher resolution cameras and new applications requiring real-time edge analytics, Western Digital has expanded its surveillance portfolio with the introduction of the industry's highest capacity, deep-learning-capable, surveillance-class drive, Western Digital Purple 12TB drive with exclusive AllFrame AI technology.
The newest addition to Western Digital's surveillance portfolio creates new possibilities in video surveillance by supporting the capture of multiple high-resolution video streams while simultaneously accessing recorded video to support deep learning and analytics.
This capability is purpose-built for emerging DVR and NVR systems with Artificial Intelligence (AI) capabilities in that it supports real-time detection of AI-triggered events at the point of capture with continuous background learning.
According to IDC, the amount of big data exabytes generated by surveillance solutions is expected to grow by 25% per year through 2021.
This growth is driven by the installation of more complex cameras with vastly improved resolutions, increasingly intelligent applications and overall expanding use of video for analytics globally.
Traditional video surveillance systems detect moving subjects without providing detailed analysis.
New systems enable additional functions such as real-time edge analytics to better detect objects and reduce false triggers.
Objects such as animals, leaves, and even light can cause false alarms.
AI-enabled systems not only detect the moving targets, but can analyse them to help determine if they are a potential threat.
In addition, deep-learning algorithms go beyond simple movement detection to enable advanced capabilities such as facial recognition and behavior prediction to drive advancements in the retail and entertainment industries.
"Network video recording systems are getting smart," says Western Digital devices business unit product marketing vice president Brendan Collins.
"AI-enabled NVRs are being architected for new GPUs and CPUs to improve overall deep-learning capability and to speed algorithms related to object recognition and facial recognition.
He adds, "NVRs with deep learning require greater storage capacity and more sophisticated processing, versus individual cameras, to perform more advanced analytics, such as location of an individual face image from weeks or months of stored video, or creation of traffic heat maps from hours of retail surveillance video.
The Western Digital Purple 12TB surveillance-class drives enable higher capacity storage for all compatible video surveillance systems.
Western Digital Purple 10TB and 12TB capacities feature exclusive AllFrame AI technology designed specifically for AI-enabled systems.
Western Digital Purple surveillance-class drives are available through Western Digital's authorised reseller network worldwide.
The Manufacturers Suggested Retail Price in Australia is AU$539.00 for the 10TB (model #WD101PURZ) and AU$639.00 for the 12TB (model #WD121PURZ).