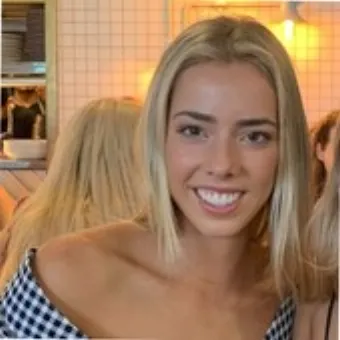 By Kaleah Salmon, Journalist
WatchGuard Technologies has acquired CyGlass Technology Services to power AI-based network detection and response and open XDR capabilities.
CyGlass Technology Services provides cloud and network-centric threat detection and response solutions that help organisations see risks, stop threats, and prove compliance.
CyGlass's 100% cloud-native platform utilises advanced artificial intelligence (AI) and machine learning (ML) capabilities to deliver cyber defence across hybrid networks to mid-sized and small organisations.
The CyGlass technology will add to the WatchGuard Unified Security Platform architecture, delivering AI-based detection of network anomalies with a future Network Detection and Response (NDR) service.
In addition, CyGlass's technology will accelerate Open eXtended detection and response (XDR) capabilities within WatchGuard ThreatSync.
Andrew Young, Chief Product Officer at WatchGuard, says: "The success of CyGlass in the last year demonstrates that mid-sized companies and MSPs are seeking innovative detection and response solutions that are not reliant on costly hardware."
"The WatchGuard solutions built on CyGlass technology will create a competitive advantage for our partners that will drive increased revenue and margin opportunities."
"When integrated into WatchGuard's Unified Security Platform architecture, partners and customers alike will benefit from the latest security advances to keep network attacks at bay, enhanced XDR insights and actions with telemetry from 3rd-party devices including switches, and easier regulatory and cyber-insurance compliance with powerful built-in reports," says Andrew Young.
WatchGuard Technologies is a global expert in unified cybersecurity. Its Unified Security Platform approach is designed for managed service providers to deliver security that increases business scale and velocity while improving operational efficiency.
Trusted by more than 17,000 security resellers and service providers to protect over 250,000 customers, the company's products and services offer five critical elements: comprehensive security, shared knowledge, clarity & control, operational alignment, and automation.
CyGlass mirrors a fundamental tenet of WatchGuard's mission: to make enterprise-grade security more accessible to all customers.
Network detection and response products commonly rely on expensive hardware and experienced security analysts to manage the solutions, meaning only larger enterprise businesses may reasonably deploy them. As a complete cloud-based solution, CyGlass's product enables mid-sized enterprises and MSPs to provide NDR capabilities at an affordable cost.
Ed Jackowiak, Founder and CEO of CyGlass, also comments: "We founded CyGlass with the goal of helping organisations better defend their hybrid networks with new levels of intelligence that protect against the most sophisticated attacks."
"Joining WatchGuard and integrating our capabilities into its impressive Unified Security Platform architecture takes our mission to the next level and makes it available to an established global network of partners and customers," says Ed Jackowiak.
The immediate focus of the combined company is on supporting current CyGlass customers and partners with existing CyGlass solutions and integrating the CyGlass technology into the WatchGuard platform.