Video: 10 Minute IT Jams - Nozomi Networks manager on OT in cybersecurity
Fri, 26th Mar 2021
FYI, this story is more than a year old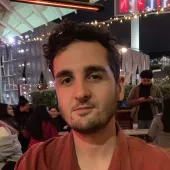 By Nick Forrester, Senior News Editor
TechDay's 10 Minute IT Jams provide sharp, to-the-point insights into emerging and established technology companies that operate in the Asia-Pacific region.
Today we welcome back Nozomi Networks manager for solutions, delivery and projects for APAC, Malcolm Bailie, to his second IT Jam. TechDay sat down with Malcolm not too long ago, where he discussed Nozomi's key products and solutions.
In this IT Jam, we'll talk more about specifics, particularly the company's Vantage solution. Malcolm also discusses the key cybersecurity threats facing the APAC region in 2021, why focus should be switching to OT, and who Nozomi is working with in the region.