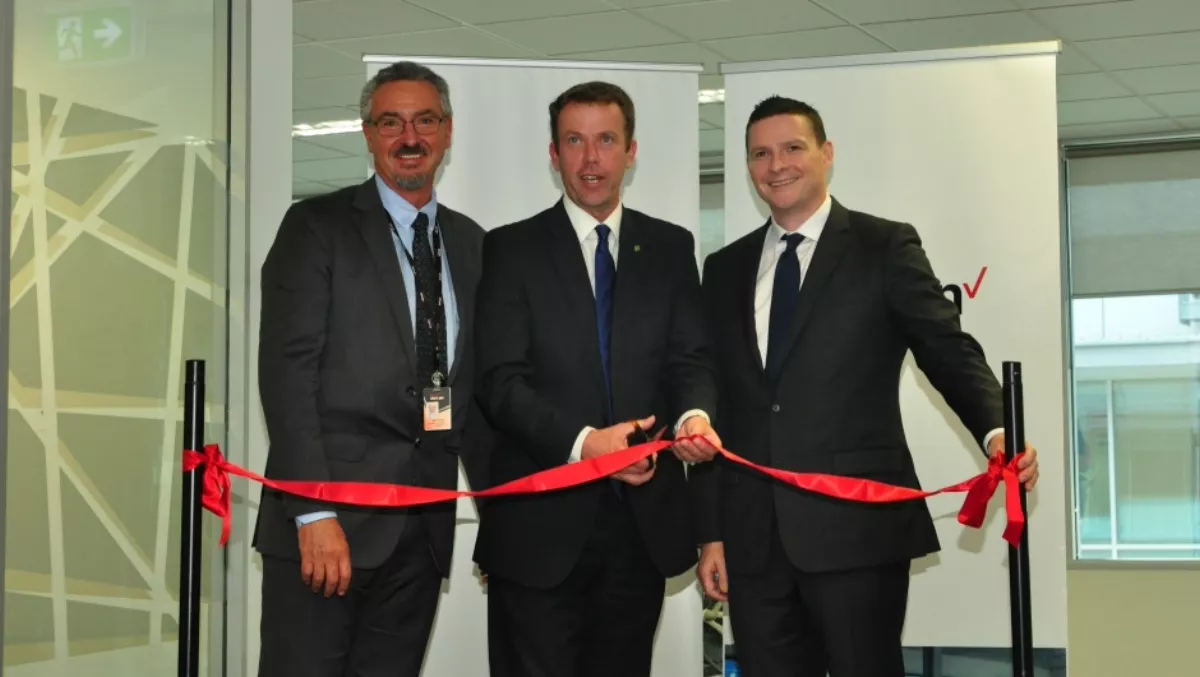 Verizon opens Advanced Security Operations Center in Canberra
Tue, 7th Feb 2017
FYI, this story is more than a year old
Canberra is now home to a new cybersecurity centre designed for both government and enterprise customers.
Verizon Enterprise Solutions officially opened the Asia-Pacific Advanced Security Operations Center officially opened in Canberra yesterday. Dan Tehan, the Minister Assisting the Prime Minister for Cyber Security, also opened the centre yesterday.
The new center will deliver real-time insights into cyberthreats, joining the company's nine existing Security Operations Center (SOC) facilities worldwide.
The centres are responsible for analysing more than 60 billion security events annually, all from big data analytics, forensic experience and added data from more than 200 open source and commercial feeds, the company says.
The new centre also represents the company's 'ongoing investment' into reducing information and security risks for government and enterprise customers – the company works with 75 state and federal government agencies alone.
Last year the company was also appointed to the Australian Federal Government's telecommunication services panel.
Tehan continues to say that the Australian Government is committed to driving action and awareness through a number of initiatives, including upcoming Joint Cyber Security Centres, the Cyber Security Growth Centre and a list of eight security mitigation strategies that all organisations can use as a base for their strategies.
"Taking action to ensure Australia's cyber security is in our economic and national security interests and government, business and individuals all have a role to play," Tehan says.
Last year the Australian Cyber Security Center 2016 Threat Report found that 'between July 2015 and June 2016, CERT Australia responded to more than 14,000 cybersecurity incidents affecting Australian business, 418 of which involved systems of national interest and critical infrastructure.'
Robert Le Busque, Verizon's managing director for Australia, New Zealand and India, says that while the 'good guys' have a better understanding of how breaches affect stakeholders, they must also remain one step ahead.
"Through this enhanced facility, our security experts will be able to collaborate more effectively with our public and private sector stakeholders to deliver more actionable insights. The increased sharing of intelligence is vital to safeguarding Australia's physical and online assets," Le Busque concludes.