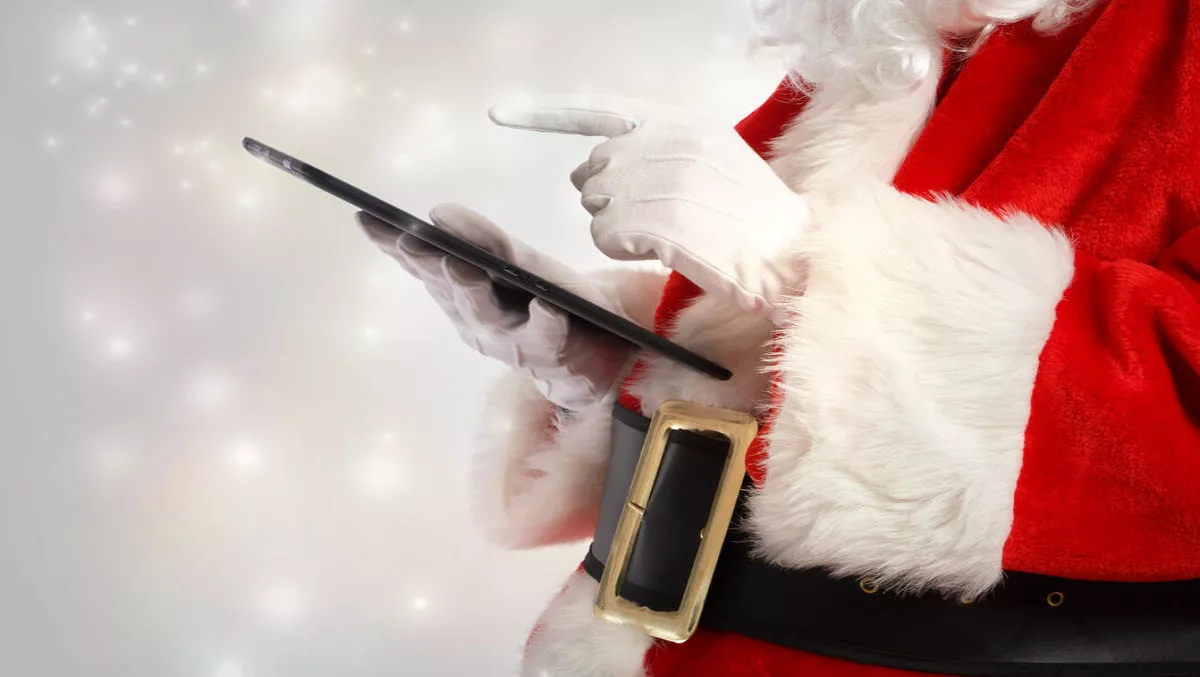 Use your 'common-sense' online this holiday season, researcher says
Tue, 22nd Nov 2016
FYI, this story is more than a year old
By Sam Worthington, News Editor
Christmas is just over a month away and people are probably still booking holidays and shopping online.
Which means 'tis the season for online cybersecurity scams too, with fake retail apps already appearing on app stores.
Nick FitzGerald, senior researcher at ESET, says there are ways to keep safe during this time.
"We've seen travel scams and hacking attacks on travel booking websites increase around holiday times in the last few years," he says.
"Hackers are aware people are looking for the best deals for their trips, so some may take advantage of this. There are a few things to watch to avoid being scammed while booking holidays.
FitzGerald explains that checking confirmations carefully will help to avoid scammers, ensuring the details always match perfectly.
"As always, if an offer seems too good to be true then it probably is. If you see a five-star hotel at a very low price, call the hotel directly to verify the accuracy of the price," he explains.
Fitzgerald says that even if in a hurry to find a cheap Christmas break, don't forget to check for secure payment pages and double-check the offer is genuine.
He also mentions that the pre-Christmas online shopping period (right now) is getting longer and longer with many appealing offers.
"This has caught the attention of cybercriminals who now target holiday shoppers looking for affordable deals in a short amount of time," says FitzGerald.
"However, with a bit of common-sense and knowledge of what is safe to do online, shoppers shouldn't fall for such scams.
He explains that it always helps to stick with original brands.
"There has been a surge in fake and professional-looking apps and websites luring victims into official brands at good prices. However, these are perfect examples of phishing sites looking at extracting personal data and sometimes credit card details," says FitzGerald.
"Well-established brands with official websites and apps should employ reliable security measures.
The researcher adds that it helps to always check the security of a website.
"An https connection and the padlock icon will indicate you are on a website that encrypts data between your browser and the webserver," says FitzGerald.
"Once again, extremely good-looking deals and dodgy offers are usually too good to be true. Many scams put tempting offers online to lure victims into payment or infecting their devices," he explains.
Another tip for pre-Christmas shoppers is to watch out for public Wi-Fi connections when shopping via mobile.
"If you are doing so, avoid connecting to a public Wi-Fi hotspot while at a café or in a public place," advises Fitzgerald.
"Although you may be in a rush to get a nice gift for your loved ones, there are many risks associated with using a public hotspot, including stolen banking details.