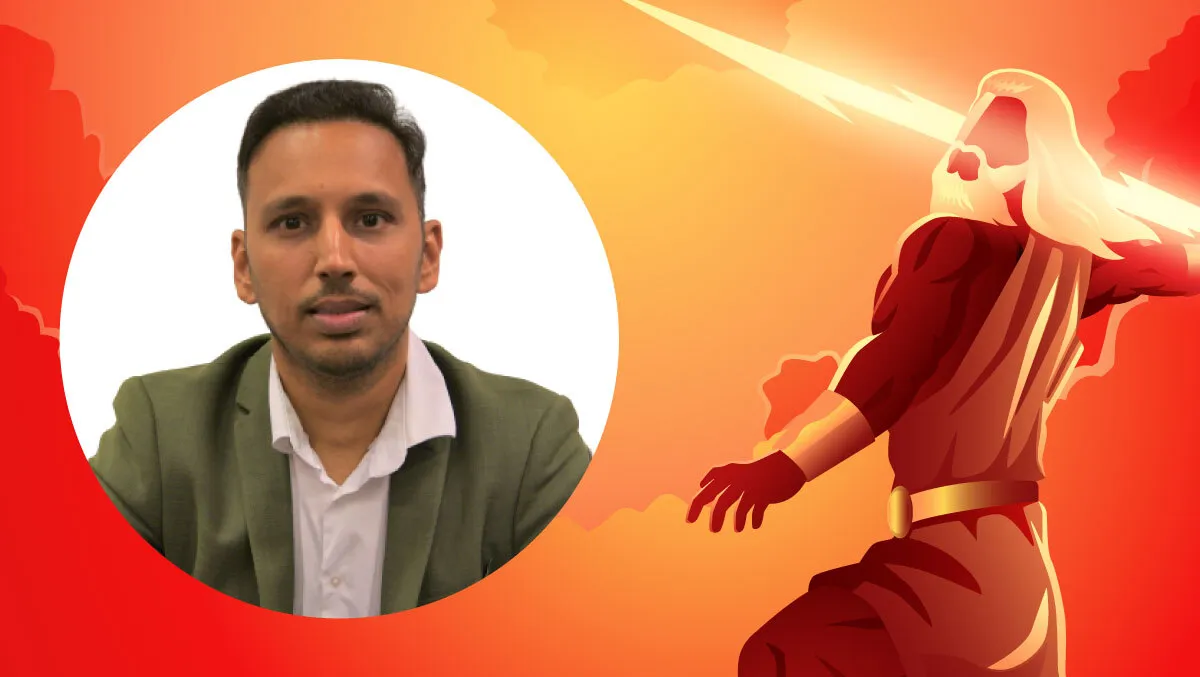 Titans of Tech - Parvinder Walia of ESET Australia
Wed, 27th Sep 2023
By Sean Mitchell, Publisher
In the realm of cybersecurity, few names resonate as strongly as Parvinder Walia, the Managing Director of ESET Australia and the driving force behind ESET's operations in the Asia Pacific and Japan. With over 15 years of experience in the cybersecurity sector, Walia has carved out a reputation for being a visionary leader committed to both technological innovation and social responsibility.
His Journey
Walia's connection to Australia is more than just professional; it's academic and emotional. He completed his postgraduate studies at the University of Technology Sydney in 2007 and same year marked a significant milestone in his career as he started in cybersecurity industry. In 2010 he moved to Singapore with the establishment of ESET's regional headquarters in the Asia Pacific. Under his stewardship, the company has seen consistent growth in revenue and profitability, a testament to his effective go-to-market strategies and operational acumen.
Leadership
Walia's leadership style is characterised by a focus on empowerment. He believes in nurturing high-performance teams and channel partners, optimising operations, and delivering customer-centric solutions. His mission transcends the boundaries of corporate success; he is committed to raising cybersecurity awareness among consumers and businesses. His track record in executing growth initiatives is impeccable, contributing to ESET's standing as a global leader in endpoint protection and threat intelligence.
Diversity, Equity, and Inclusion
Internally, Walia champions diversity and inclusion, particularly in the tech and cybersecurity sectors. Under his guidance, ESET's APAC office has set industry standards in female representation, achieving near gender parity. His leadership ethos is built on trust, empathy, resilience, and excellence, creating a work environment that not only fosters innovation but also inclusivity.
A Legacy of Innovation and Trust
ESET, the company Walia leads in Australia, is a global digital security firm that protects over a billion internet users and 400,000 companies worldwide. The company has remained privately owned since its inception, allowing it to focus on its core mission: safeguarding the digital future. ESET's cybersecurity solutions are comprehensive, protecting against a myriad of online threats, from malware and ransomware to phishing attacks and advanced persistent threats.
Protecting the Vulnerable
As a parent, Walia understands the imperative of protecting children in the digital age. He is actively involved in ESET's Safer Kids Online initiative, which aims to provide families with the tools and knowledge they need to ensure a safe online environment for children. Walia regularly conducts workshops to educate communities about the risks posed by cyber threats targeting children, such as cyberbullying, fraud, and identity theft.
Accolades and Recognition
Walia's contributions to the tech industry have not gone unnoticed. In 2020, he was honoured by the Singapore Business Review as the Executive of the Year in cybersecurity. He is also a member of the prestigious Forbes Technology Council. Under his leadership, ESET was recognised by the Great Place to Work as one of the Best Workplaces in Asia.
Why Parvinder is a Titan of Tech
In a digital landscape that is constantly evolving, Parvinder Walia and ESET stand as beacons of cybersecurity, advocating for safety, diversity, and innovation. Their combined efforts have solidified their status as true titans of tech.