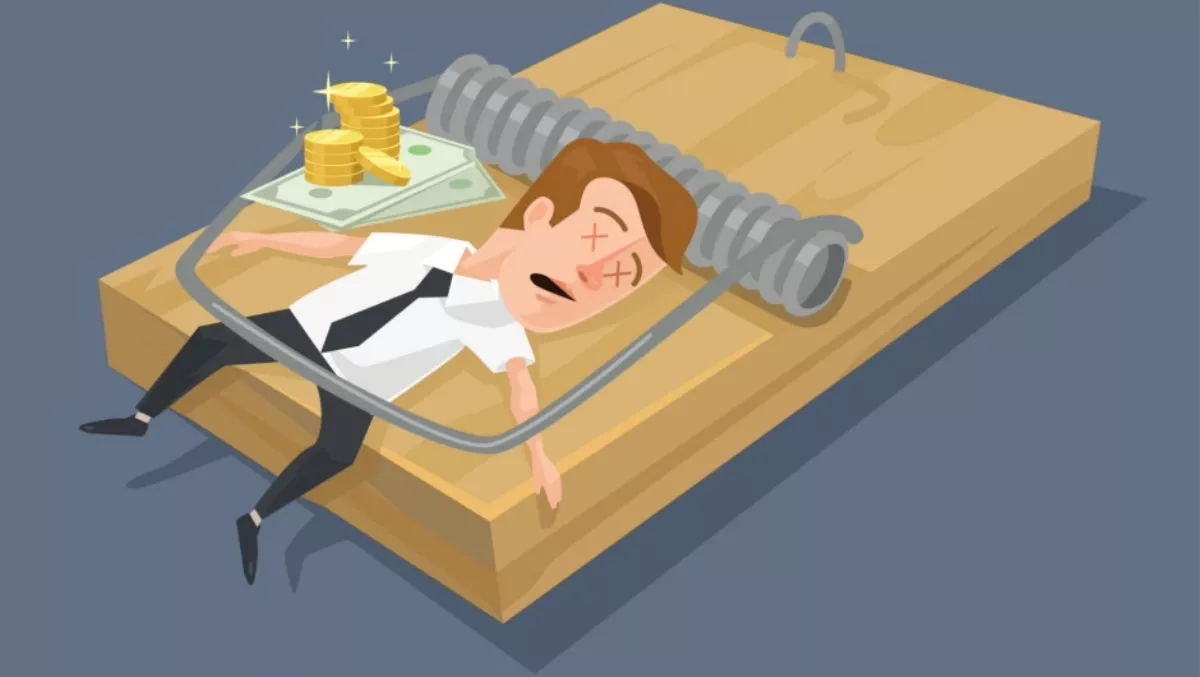 Third-highest number of users clicking on malicious URLs goes to... Australia
Wed, 9th Mar 2016
FYI, this story is more than a year old
By Ashton Young, Editor
As the world becomes more and more digital, it's inevitable that more doors will open for cyber attackers to exploit.
Ransomware in particular is becoming more prevalent around the globe. Data is being held hold hostage, predominantly with crypto-ransomware (it rose to 83 percent of overall ransomware use in 2015), with Cyrptowall being the most frequently-used variant, arriving on your computer via email or malicious downloads.
Of late, ransomware threats have been specifically targeting Australian business and consumers, breaching security systems by appearing to be legitimate material for unwitting victims.
"Crypto-ransomware threats have a significant impact on businesses; often the damage done due to downtime and data recovery costs is well beyond the ransom required to restore the files," says Indi Siriniwasa, enterprise sales and channel director for Trend Micro Australia and New Zealand. "Australian businesses need to consider their response to these threats which demand a holistic approach to IT security.
The annual Trend Micro security roundup report looks into the most significant security incidents from 2015. Some of the findings are sure to be a rude awakening for Australian consumers and businesses:
Australia was ranked third in the world for countries with the highest number of users clicking on malicious URLS
Australia was also ranked the third most affected country in the world for Angler Exploit Kits – the most used exploit in 2015
Online banking infections in Australia continued to grow, with 9298 infected PCs in the fourth quarter of the year, up from 1,197 in the third quarter
Attacks against smart devices accelerated, proving their susceptibility
"The prevalence and sophistication of extortion, cyberespionage and expanding targeted attacks now dictate that organisational security strategies must be prepared to defend against a potentially greater onslaught in 2016," Siriniwasa says. "This realisation can help the security community better anticipate and respond to what attackers are trying to accomplish.
And let's not forget the consumers.
"Cybercriminals are continuing to target consumers in increasingly sophisticated ways, catching Australians unaware of the threats and falling victim to cybercrime," says Tim Falinski, consumer director, Trend Micro Australia and New Zealand. "With Android malware around the world now at 10.6 million and climbing, and crypto-ransomware targeting ordinary people as well as businesses, consumers should make themselves aware of the threats and ensure all their devices – from smartphones to PCs to connected smart devices – are protected."
Regardless of what happens, it's clear that Australia is high up on the target list for cyber attackers, which means we need to make sure that we're prepared for the worst.