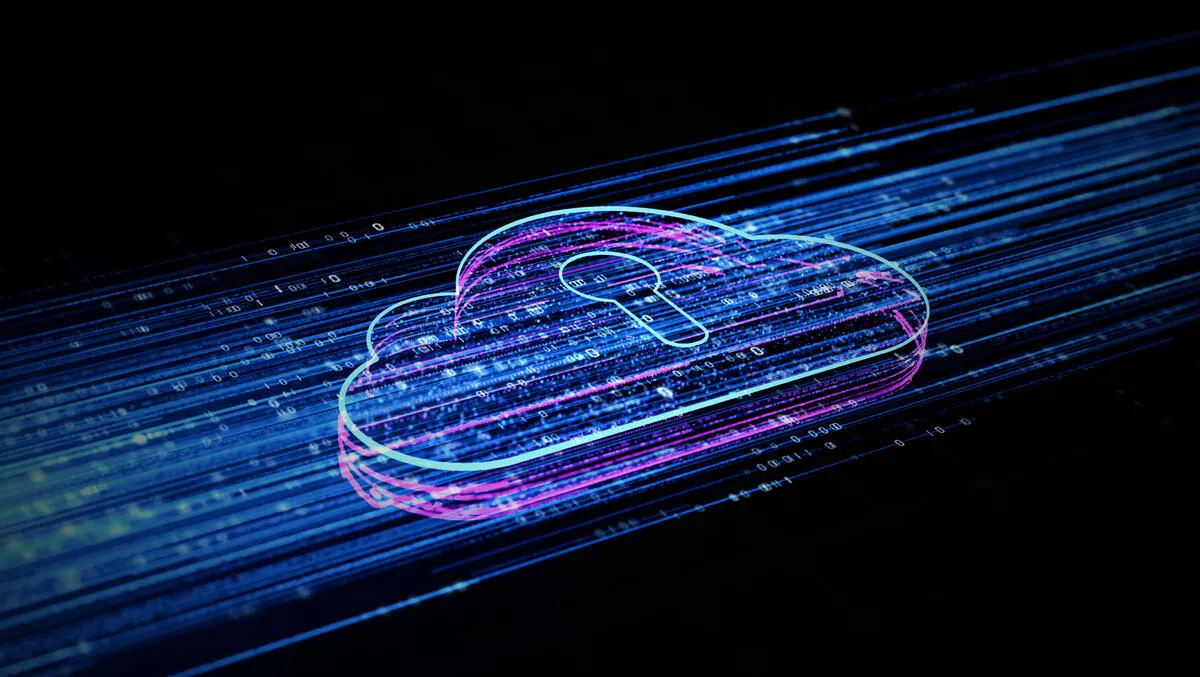 The promise and peril of the cloud: why a people-centric approach is vital
Article by Proofpoint senior director for advanced technology group APJ, Steve Moros.

Migrating a business to the cloud can be a game-changer: it increases business agility, flexibility, and efficiency. But it can also have significant implications on organisational cybersecurity posture.
Users, apps and data no longer sit behind the network perimeter, particularly given the shift to remote working due to the global pandemic. Employees share sensitive data without oversight. And cyber-criminals can compromise user cloud accounts to steal funds and valuable data.
For all their benefits, cloud-based applications and services create new risks and make compliance more challenging. For modern businesses navigating a hybrid workforce, managing these new risks without squandering the many benefits of a cloud migration can be a delicate balancing act.
Cloud security should start with securing IT-approved applications — such as Microsoft Office 365 and Google G Suite — that contain organisations' most valuable assets. But more visibility into and control over how people access, use and share apps and sensitive data in the cloud is needed.
With Proofpoint's recent Voice of the CISO report revealing that more than two-thirds (39%) of Australian CISOs see cloud account compromise as the most significant risk to their organisation in the next year, securing cloud applications has never been more important.
That's where a cloud access security broker (CASB) solution can help.

The cost of cloud compromise
The cloud may still be a nebulous concept for some, but the significant financial loss due to compromised cloud accounts is easy for anyone to understand. According to a recent Ponemon Institute report, companies lose $6.2 million annually from these often-preventable security incidents — or about 3.5% of their total revenues, on average.
Productivity also takes a hit from cloud account compromises, which contributes to the erosion of a company's bottom line. The Ponemon Institute study finds that organisations experience an average of 138 hours of application downtime per year because of this security issue. Consider the impact on IT teams as well. The average six-person IT team spends nearly 1,200 hours monthly and over 14,000 hours annually dealing with, on average, 64 cloud account compromises.
Compromised cloud accounts are costly incidents. As adoption grows, organisations need to address the importance of preventing and quickly detecting cloud compromises because of the growing plethora of such incidents.
In fact, 50% of respondents say the volume or frequency of cloud account compromises has significantly increased or increased over the past 12 months.
In addition, organisations face additional costs associated with cloud account compromises, including:
Application downtime
Business process workarounds
Fines
Legal fees
Consultants/lawyers
MSSPs
Notification of individuals and business partners affected by the exposure of their confidential information
Loss of customers and business relationships due to reputational damage.

End-user negligence is a root cause for data loss and business disruption
More than two-thirds (67%) of organisations have experienced a cloud account compromise that exposed sensitive data. Respondents cited the theft or loss of sensitive data and business disruption as the top two consequences of those compromises.
But many pointed to end-user negligence as being the root cause for those consequences: 78% of respondents said users in their organisation have accidentally exposed sensitive data through carelessness, lack of awareness or account compromise. Meanwhile, 60% of respondents say negligence caused business disruption.
So, what are businesses doing to protect confidential or sensitive information and handle user access and identity management in the cloud environment? Here's a look at some of the most commonly used measures, based on Ponemon Institute's research:
59% of respondents said their organisation uses encryption, tokenisation or other cryptographic tools to protect data in the cloud
56% of businesses use a cloud access security broker (CASB)
45% of organisations separate identity management interfaces for the cloud and on-premises environment
39% of respondents said their companies use a unified identity management interface for both the cloud and on-premises environments.

Shadow IT is a major driver of cloud security risk
The global pandemic has accelerated cloud adoption at unprecedented rates — with organisations across industries adopting cloud models to provide anywhere, anytime access to distributed teams and accelerate digital transformation. Increased efficiency and reduced costs are the top reasons businesses are turning to cloud services.
Unfortunately, as organisations widen their embrace of the cloud, many employees implement new cloud applications and services without getting approval from IT first. Seventy-five per cent of respondents to the Ponemon Institute study acknowledged that this practise creates a serious security risk. And 70% of respondents pointed to the use of cloud-based collaboration or messaging tools for sharing sensitive or confidential files as another significant source of risk.
Another contributing factor to weak cloud security for many organisations is the lack of clearly defined roles and accountability for safeguarding confidential or other sensitive information in the cloud. Less than half (44%) of businesses have done this work, Ponemon Institute's research finds. Also, only 39% of respondents said their organisation is vigilant in conducting pre-deployment assessments of cloud apps.

Time for a new approach
Today's attacks target people, not technology. In a hybrid and digital workplace, this approach puts the advantage towards attackers. That's why an effective CASB solution takes a people-centric approach to securing cloud apps. The right CASB can give an extra measure of confidence in a cloud-first environment.
A people-centric CASB solution accounts for who is most attacked, who is vulnerable to attacks, and who has privileged access to sensitive corporate data. This level of visibility, context and control enables organisations to keep threats at bay, protect information assets, automate response to compromised accounts and stay compliant.
To fully defend an organisation in the cloud, security teams need to address threat protection, data security, and app governance and invest in technologies, in-house expertise, and user training and awareness programs that put employees at their strategy's core.
Related stories
Top stories