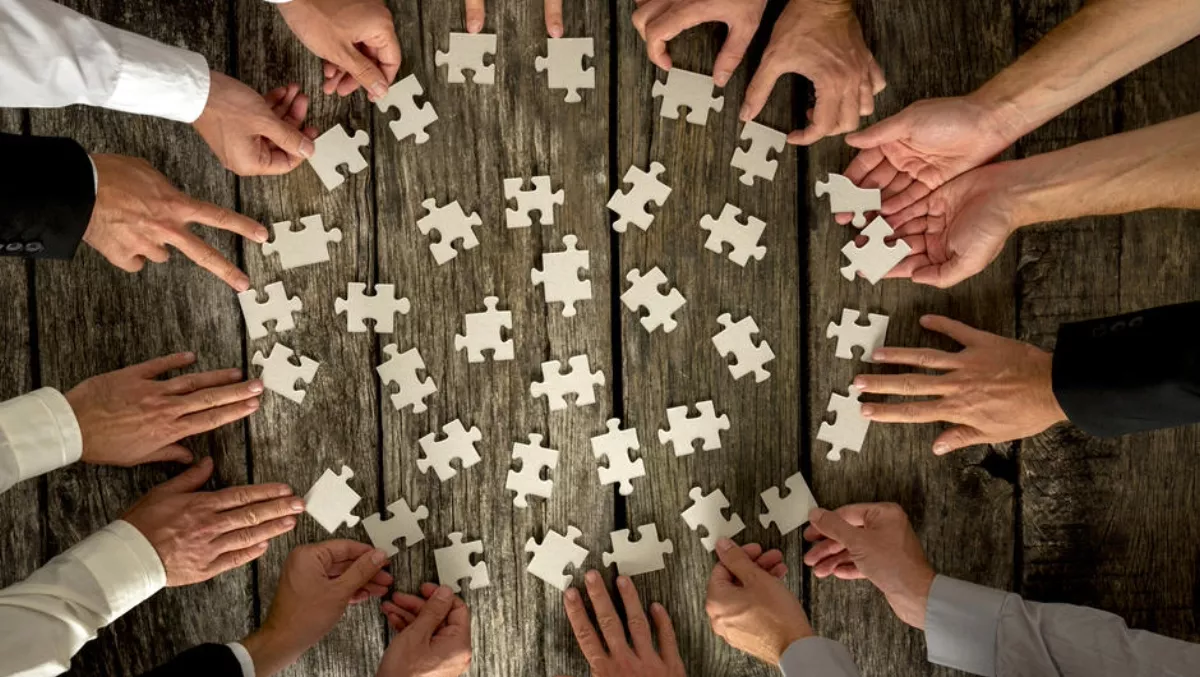 Silver Peak adds Symantec, Forcepoint, McAfee to partner alliance
Wed, 20th Jun 2018
FYI, this story is more than a year old
Silver Peak's security technology alliance has added three major players to its team, with the addition of Forcepoint, McAfee and Symantec this week.
They join the likes of Palo Alto Networks, OPAQ, Zscaler, and Fortinet in a rapidly expanding alliance ecosystem.
According to Silver Peak, the ecosystem expansion is being firmly driven by increasing enterprise adoption of cloud-based security services, particularly in the SD-WAN space.
The company recently announced support for standards-based IPsec WAN connectivity across its EdgeConnect SD-WAN solution, something that will also be interoperable with cloud solutions from its alliance partners.
Silver Peak vice president of technical alliances Fraser Street welcomes the new alliance members.
"With the industry's broadest ecosystem of security alliances and demonstrated interoperability with the leading cloud security services, Silver Peak is enabling customers to confidently embrace cloud initiatives, seamlessly integrate broadband services into their WAN edge and securely connect branch workers directly to the cloud," he says.
Silver Peak says that by using standards-based IPsec as a transport tunnel, it can extend the interoperability to almost any cloud—based service, which eliminates the decades-long requirement to deploy conventional routers at each branch site for tunnel termination.
"Through our technology partnership with Silver Peak, we can enable our joint customers to quickly move to a modern, cloud-first architecture," comments Symantec vice president of business development, Peter Doggart.
"The combination of the EdgeConnect SD-WAN solution and our Web Security Service offers customers direct-to-net protection while helping to ensure company-compliant cloud application use – all delivered from Symantec's resilient, high performance global cloud service.
Silver Peak says that enterprises are re-evaluating WAN requirements and incorporating cost-effective broadband connectivity. As these changes occur, it provides the ideal opportunity to leverage cloud connectivity for network functions, including security.
"Migration to cloud-hosted applications is only going to accelerate over time, and enterprise IT organisations must stay ahead of that by re-evaluating wide area networking requirements, including broadband connectivity options," adds Palo Alto Networks senior director of Product Management, Elie Bitton.
Silver Peak's EdgeConnect SD-WAN solution allows enterprises to centrally define and orchestrate granular security policies and fully automate application traffic steering to cloud security services.
"An increasing number of applications are leaving the data center for the cloud, increasing the amount of enterprise traffic destined for the internet," comments Zscaler senior vice president of business and corporate development, Punit Minocha.
"Zscaler's Cloud Security Platform with the Silver Peak Unity EdgeConnect SD-WAN solution enables enterprises to provide secure direct internet connections from branch and remote offices. The integrated service delivers an enhanced and flexible solution to provide comprehensive security, visibility, control and seamless connectivity for internet breakout.