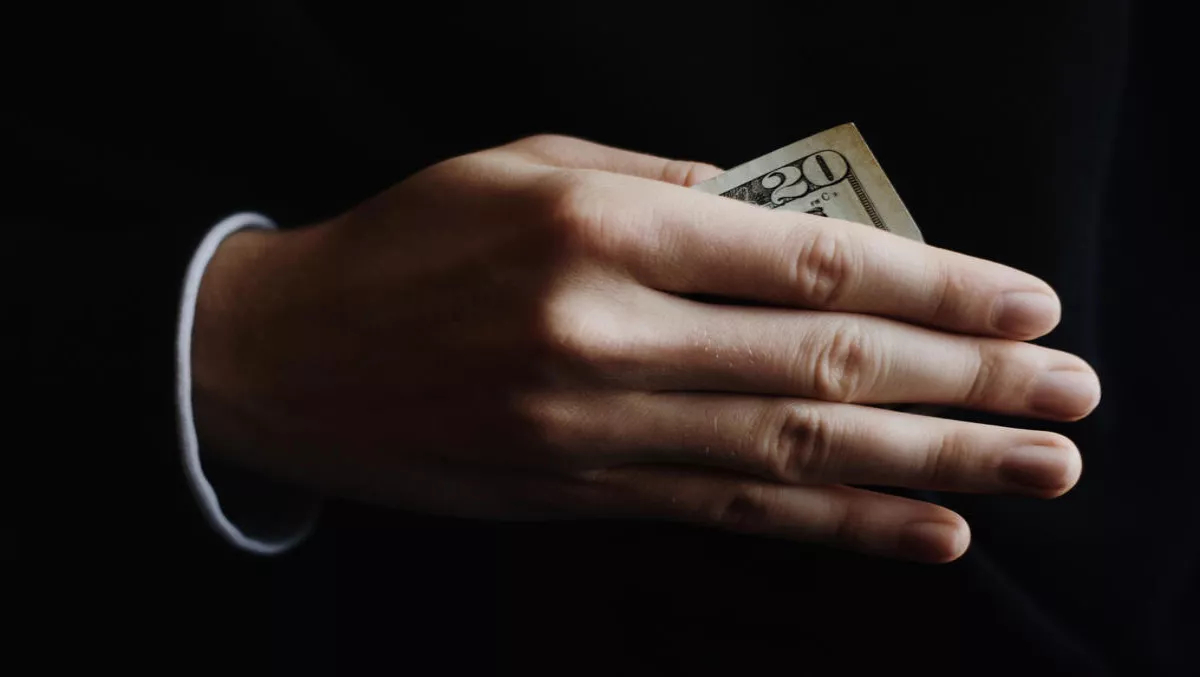 Ransomware was 2016's hottest ticket as attacks spiked to whopping 752%
FYI, this story is more than a year old
2016 was a year of record cyber threats and ransomware spikes never seen before, according to Trend Micro's TrendLabs 2016 Security Roundup report.
Ransomware has seen a 752% increase in use, resulting in $1 billion in losses for enterprises worldwide.
The number of ransomware families have jumped from 29 to 247, and Trend Micro believes it is because ransomware is a highly profitable operation.
Security companies warn businesses not to pay ransom demands, they are still giving in and providing the criminals with a lucrative income.
A 752 percent increase in new ransomware families ultimately resulted in US$1 billion in losses for enterprises worldwide.
"Ransomware is exploding and diversifying due to the ability for cybercriminals to not just threaten data encryption, but threaten inconvenience and potential damage," explains Dr. Jon Oliver, data scientist and senior architect at Trend Micro.
"Ransomware dominated the threat landscape in 2016, causing losses and immense business disruption across multiple industries. Enterprises must adopt multi-layered security solutions to optimally combat these threats that could attempt to penetrate corporate networks at any time," he continues.
Trend Micro says that many of the new ransomware families are targeting file types specific to businesses. Those file types can include tax return files, website files, SQL files, CAD files, virtual desktop files and database files.
The company says that open source ransomware and ransomware-as-a-service (RaaS) are also helping to grow the number of ransomware families.
Hidden Tear and EDA2 were originally designed to be educational, but they have also been corrupted by criminals to target web servers and databases.
The report shows that spam accounts for 79% of ransomware vectors, with the most common entry point being email.
"Organizations should be able to utilize web and email gateway solutions. Possible ransomware threats can be prevented through effective monitoring of email traffic and filtering potentially unsafe URLs, attachments, and other malicious payloads," the report says.
Business Email Compromise (BEC) scams also topped the threat list, averaging US$140,000 in losses for companies around the globe.
Trend Micro and the Zero Day Initiative (ZDI) also discovered 765 vulnerabilities in 2016. 678 were discovered through the Bug Bounty program.
Of those vulnerabilities, Apple saw a 145% increase, while Microsoft bugs dropped by 47%. Angler exploit kits dropped by 71%, which Trend Micro says was partly due to the arrest of the threat actors behind Angler.
"Throughout 2016 we witnessed threat actors extort companies and organisations for the sake of profitability and we don't anticipate this trend slowing down. This research aims to educate enterprises on the threat tactics actively being used to compromise their data, and help companies adopt strategies to stay one step ahead and protect against potential attacks," comments Ed Cabrera, Trend Micro's CSO.
Banking Trojans and ATM malware attacks have diversified, gaining hold of personally identifiable information and credentials that can be used to access enterprise networks.