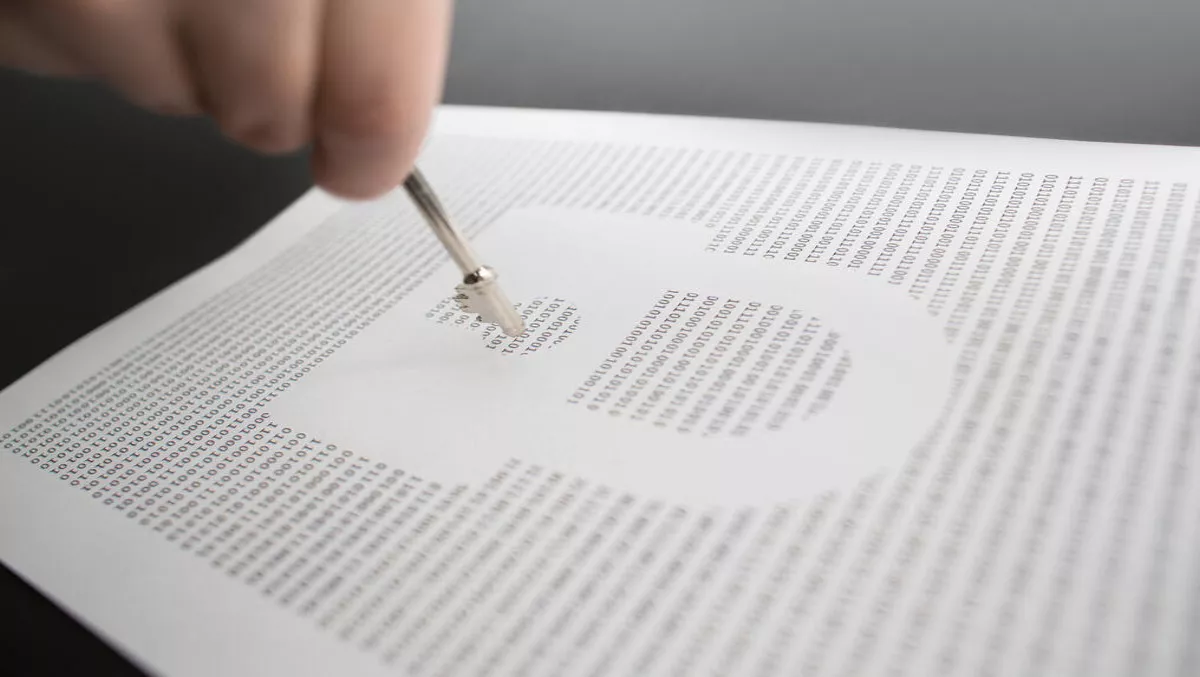 Palo Alto Networks launches new cybersecurity guide for Australian execs
Tue, 27th Sep 2016
FYI, this story is more than a year old
Palo Alto Networks is taking the cybersecurity fight to print as the company recently published its first book for Australian boards, executives and officers at government and other organisations.
The company says the book is a guide that provides practical, expert advice on cyberattack protection. Titled 'Navigating the Digital Age: The Definitive Cybersecurity Guide for Directors and Officers Provides Actionable Advice, Insights and Best Practices (Australia edition)', the book provides localised advice from key thought leaders in Australia and Forbes.
"Thoughtful government and business leaders recognise the importance of this issue, not only for their organisations, but society as well, and are keen to have a better understanding of the issues and solutions. We are proud to have collaborated with the contributors to produce this Guide, which will help Australian leaders understand the landscape, ask the right questions, assist in fulfilling their fiduciary duties, and challenge status quo thinking about today's cyberthreat landscape," says Mark McLaughlin, chairman and CEO of Palo Alto Networks.
The thought leaders who contributed to the book include CEOs, CISOs, lawyers and former government officials. They discuss a range of cybersecurity issues, including compliance, skills gaps, incident management, prevention and response.
"If you believe that safe, secure, and trusted networks are fundamental to the nation's social and economic wellbeing and national security interests, then you need to care about cybersecurity. Cybersecurity is a team sport. To be successful against this threat requires an enterprise-wide approach. If you had only one dollar left to spend on cybersecurity, you should spend it on awareness," says Stephen Day, Major General, former Head of Cyber at the Australian Signals Directorate and the Inaugural Head of the Australian Cyber Security Centre.
The foreword was written by the Honourable Dan Tehan MP assisting the Prime Minister for Cyber Security. Other contributing authors include:
Mike Burgess (Chief Information Security Officer – Telstra)
Rachael Falk (Cyber Security Expert)
Ben Heyes (Chief Information Security - Trust Officer – Commonwealth Bank of Australia)
Tobias Feakin (Founding Director – Australian Strategic Policy Institute)
Adrian Turner (CEO - Data61)
Maj. Gen Stephen Day (Former Head of the Australian Cyber Security Centre)
Jennifer Westacott (CEO – Business Council of Australia)
David Irvine (Chair - Australian Cyber Security Research Institute)
Cheng Lim (Partner - King - Wood Mallesons)
Arno Brok (CEO – Australian Information Security Association)
"Many companies—particularly those in Australia—have a laissez-faire attitude when it comes to cybersecurity. As Australian organisations and its citizens transition more of their personal lives, business operations, and critical infrastructure into the digital arena, we have seen cyberattacks become more aggressive, successful, and damaging," says Sean Duca, vice president and regional chief security officer, Asia Pacific, Palo Alto Networks.
A prevention orientation is the key to combatting cybercriminals. Business leaders must approach the cybersecurity challenge by looking at three important factors – people, process and technology. Armed with the expert insights in this practical guide, organisations can meet this global cybersecurity challenge," Duca concludes.