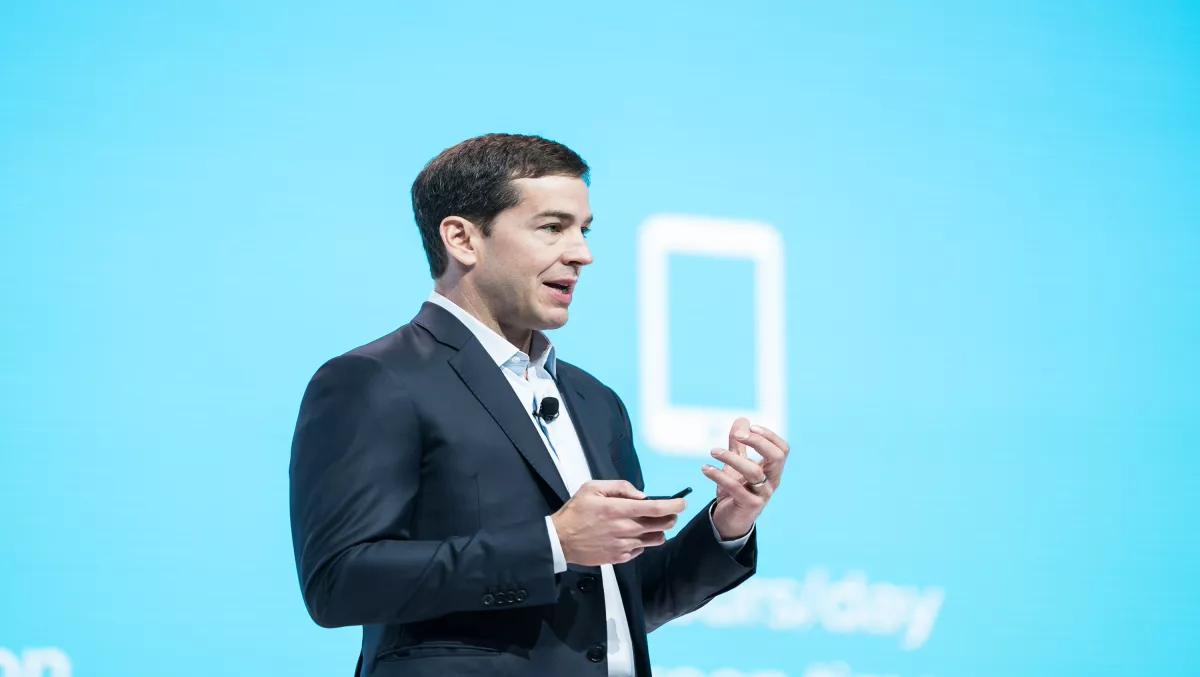 Oktane 2017: Okta shaking up how we look at IAM
FYI, this story is more than a year old
Okta has been making some serious waves in the world of enterprise IT and cyber security with its Identity and Access Management (IAM) solution, which is becoming increasingly central to business operations for many companies around the world.
Okta is currently one of the fastest growing technology companies in the world today, which is a big thought when you consider that only 8 years ago when the company was founded, identity was seen as a niche solution with very few investors.
This week the company had it's annual Oktane conference in Las Vegas, Nevada, which saw a record attendance of over 2500 people and drew together partners, developers, customers and Okta representatives from all over the world.
The conference served as an interesting view into how identity is currently positioned as an evolving tool, and how it is becoming an increasingly bigger concern for organisations of all sizes.
Identity, at least in Okta's view, is fundamentally changing, and having it delivered in the cloud as a Software-as-a-Service model gives it a degree of fluidity and makes it easier for it to be integrated into the workflows of organisations.
CEO and co-founder of Okta Todd McKinnon led the keynote on the first day of Oktane 2017 and he kicked things off by talking about why he thinks Okta is a major disruptor, not just a security solution.
He mentioned that IAM has changed as a result of a couple of significant factors, predominantly, the adoption of cloud services and the necessity for organisations to provide easy ways to access a broad range of systems and services while maintaining a security imperative.
"In the past, identity has been part of other platforms, you put in an identity system as a result of putting in another application or networking suite," he says.
"Now, identity has to rise from being part of other platforms to being an independent and neutral platform on its own. This is the only way that we can ensure that you're connected to all the best technologies and all the innovation you need to capitalise on those terms.
McKinnon says that this, in fact, was the plan all along for Okta, not to deliver a single identity toolkit, but to build a diverse, and easily accessible application ecosystem, and enabling organisations to embrace the cloud.
This has been accomplished through Okta's Identity Cloud, something they say is connected to everything, is always on, and allows any person to securely access the tools they need from anywhere.
At the heart of the identity cloud is the Okta application network, which McKinnon says is where a great deal of innovation has occurred, as it now provides access to over 5000 publicly available integrated applications.
However, McKinnon announced a major development on this front, with Okta application network getting a major revamp and a new name, the Okta Integration Network, which will now support a much broader degree of technology integration.
"We realised that complex technology environments are much more than just application integration because you're typically managing a broad array of technology, so we're expanding the Okta application network to cover it all.
"What that means is that our adaptive multi-factor identification product comes tightly integrated with security solutions, from the likes of Palo Alto Networks or Cisco. It means our Single Sign On product comes pre-integrated with application delivery controllers from Citrix or F5," McKinnon says.
"We're going to build the most integrated network, not just for applications, but for everything in your ecosystem.
So we're seeing a shift from Okta purely existing as a security company or IAM as a security solution to something much broader, and something that Okta says is not a single service but an essential integrated platform.
What this means for companies that are transforming or migrating to the cloud could be quite substantial, and it certainly marks a change in the discussions that surround IM as a solution.
Okta's message in this regard is quite clear, that identity is a central solution and works independently, facilitating more efficient business operations with a cloud-based approach that connects you to everything you need.