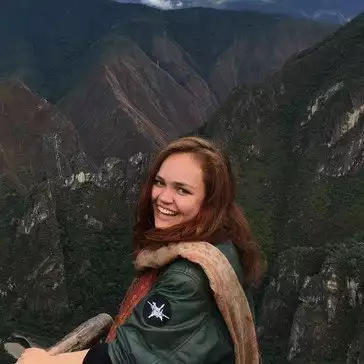 By Catherine Knowles, Journalist
Okta has announced Okta Device Access, a new product that aims to help organisations to extend Okta's Identity and Access Management (IAM) capabilities to secure access to corporate devices for a hybrid workforce.
As part of Okta's Workforce Identity Cloud, the solution will deliver stronger authentication to unlock a device, helping organisations achieve zero trust while simplifying the login experience for employees, the company states.
Okta Device Access is part of Okta's broader effort to move the industry beyond traditional multi-factor authentication (MFA) to enable phishing resistance and passwordless capabilities.
Identity-based attacks remain a persistent threat with more than 60% of security incidents involving stolen credentials and phishing attacks, according to Verizon's 2022 Data Breach Investigation Report.
As remote and hybrid workforces expand, protecting access to all corporate devices is becoming a top priority. According to the same report, missing desktops and laptops led to approximately 60% of security incidents associated with a lost or stolen asset, more than any other type of device - including mobile phones. Against this backdrop, organizations are shifting their focus toward protecting user and device identities.
According to the company, Okta Device Access enables businesses to secure access to both devices and applications, and future-proof their hybrid work strategy by enabling employees to work easily and safely from anywhere.
Arnab Bose, Chief Product Officer, Workforce Identity at Okta, comments, "Identity has become the first line of defense in a hybrid world of cloud applications and devices.
"We believe identity should empower IT and security teams to protect the enterprise across all touchpoints without compromising on productivity or agility.
"That's why we're investing meaningfully to become a first-party player in the device security space, and provide our customers with a unified authentication experience from any device to all applications. This empowers our customers to implement zero trust and use any technology safely."
Unified access management for hybrid work
Okta Device Access will reportedly bring the same login experience that organisations trust for seamless access to their business apps to the point of device login.
Unifying access management translates to productivity gains for admins who can now integrate authentication policies across all user touchpoints, as well as for employees who can safely sign into their work devices and applications with a unified access experience, which means fewer passwords for potential attackers to utilise, Okta states.
Okta Device Access is also designed to work seamlessly across devices, enabling customers to build the best-of-breed technology architecture of their choice. This includes support for Windows and macOS, with support for additional operating systems to come.
Okta Device Access is launching with two critical capabilities: Desktop MFA for Windows and macOS, and Desktop Password Sync for macOS.
Desktop MFA for Windows and macOS: Devices are the first vulnerable touchpoint for cyber attacks and at least one cybersecurity regulation requires MFA for device access - a key factor for organisations that work with government entities. With this feature, customers can extend Okta's Advanced MFA policies to the desktop login to strengthen their zero trust strategy, and protect local data, native apps, and non-internet facing services on desktops.
Desktop Password Sync for macOS: Developed in close partnership with Jamf and built on top of Apple's Platform Single Sign-On Extension, this feature securely provisions local macOS user accounts with Okta credentials and seamlessly enrolls users into Okta Verify and FastPass, Okta's flagship passwordless authenticator, to enable phishing-resistant authentication to any Okta-protected app. Organisations can also incorporate relevant device context into their authentication flows and gain higher security assurance through its Device Assurance capabilities in Okta Verify.
Advancing zero trust with identity-powered security
The vision for Okta Device Access is to unify access to everything employees need to work safely and productively from anywhere. By extending Okta's leading IAM from apps to devices, customers can advance their zero trust strategy with identity-powered security and a reimagined single sign-on experience across all touchpoints, the company states.