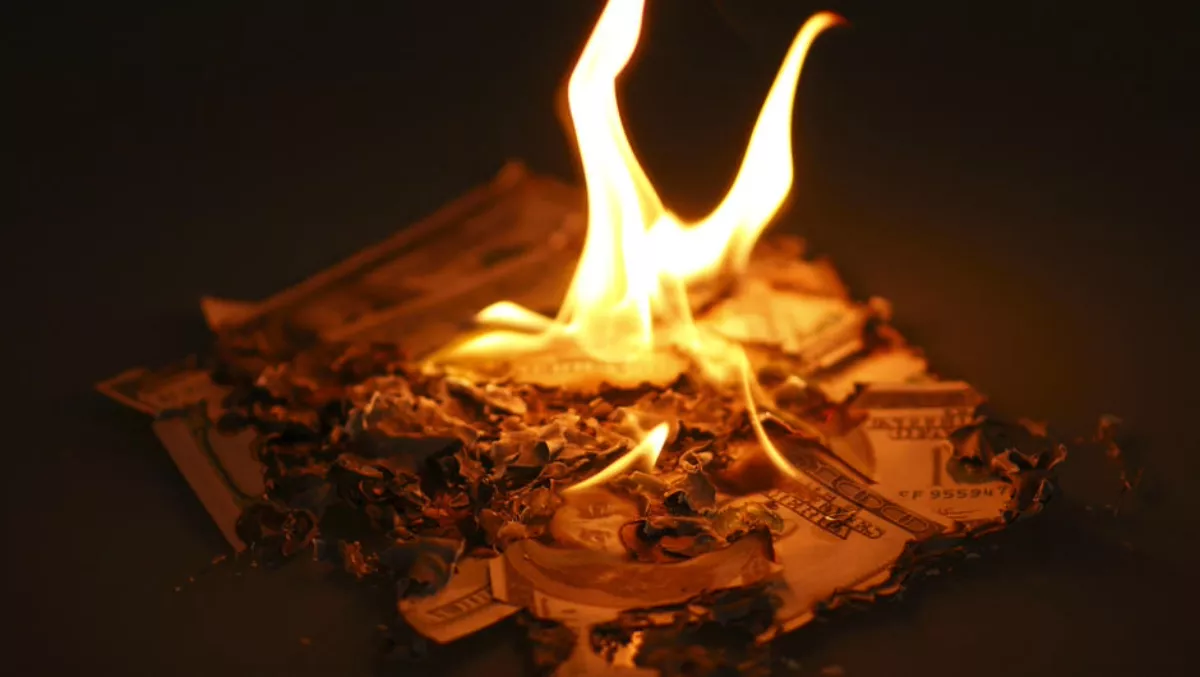 By the numbers: Cybercrime's trillion-dollar cost to Asia Pacific
FYI, this story is more than a year old
Economic losses from cyber attacks in Asia Pacific is costing the region US$1.745 trillion – 7% of its entire GDP, a recent report commissioned by Microsoft reveals.
The report shows that a large organisation in Asia Pacific could possibly experience economic losses of US$30 million.
Breaches are also rampant – 52% have either experienced a cybersecurity incident, while 27% are unsure because they have not performed forensics or data breach assessments.
Cybersecurity incidents are also holding Asia Pacific organisations back from taking advantage of digital opportunities, the report says.
Interestingly, cyber attacks have resulted in job losses in 67% of organisations that experienced a cybersecurity incident in the last 12 months.
Job losses and financial cost aren't the only forms of loss that organisations could experience.
Direct: Financial losses associated with a cybersecurity incident – this includes loss of productivity, fines, remediation cost; Indirect: The opportunity cost to the organisation such as customer churn due to reputation loss; and Induced: The impact of cyber breach to the broader ecosystem and economy, such as the decrease in consumer and enterprise spending.
Although the direct losses from cybersecurity breaches are most visible, they are but just the tip of the iceberg," comments Frost - Sullivan vice president and Asia Pacific head of enterprise, Edison Yu.
"There are many other hidden losses that we have to consider from both the indirect and induced perspectives, and the economic loss for organisations suffering from cybersecurity attacks can be often underestimated.
Despite experiencing breaches, cybersecurity is still an afterthought for many Asia Pacific organisations.
25% say they consider cybersecurity before the start of a digital transformation project, even if they have experienced an attack before. Even those who have never experienced an attack take security before a project more seriously (34%).
The rest of the organisations either think about cybersecurity only after they start on the project or do not consider it at all. This limits their ability to conceptualise and deliver a "secure-by-design" project, potentially leading to insecure products going out into the market, the report says.
More solutions does not equal stronger protection, either. Fewer than one in four (23%) of respondents with more than 50 cybersecurity solutions could recover from cyber attacks within an hour, however those with fewer than 10 solutions (40% of respondents) say they could recover within an hour.
"The ever-changing threat environment is challenging, but there are ways to be more effective using the right blend of modern technology, strategy, and expertise," adds Microsoft Asia Enterprise Cybersecurity Group director Eric Lam.
"Microsoft is empowering businesses in Asia Pacific to take advantage of digital transformation by enabling them to embrace the technology that's available to them, securely through its secure platform of products and services, combined with unique intelligence and broad industry partnerships.
Microsoft and Frost - Sullivan recommend the following best practices:
Position cybersecurity as a digital transformation enabler
Continue to invest in strengthening your security fundamentals such as multi-factor authentication, and keeping anti-malware protection up to date
Maximise skills and tools by leveraging integrated best-of-suite tools
Assessment, review and continuous compliance
Leverage AI and automation to increase capabilities and capacity
The report, titled Understanding the Cybersecurity Threat Landscape in Asia Pacific: Securing the Modern Enterprise in a Digital World, was conducted by Frost - Sullivan and involved a survey of 1300 decision makers from medium and large organisations.
It included respondents from New Zealand, Australia, China, Hong Kong, Indonesia, India, Japan, Korea, Malaysia, Philippines, Singapore, Taiwan, and Thailand.