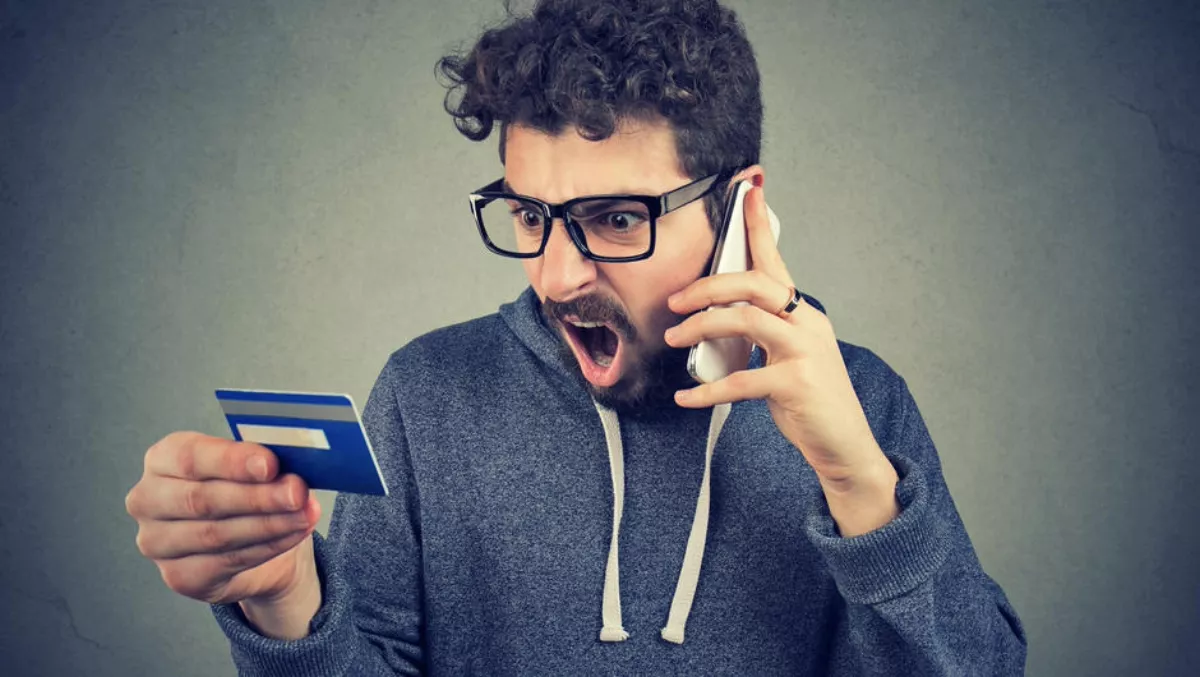 National Scams Awareness Week: Australians lost $340m in 2017
Tue, 22nd May 2018
FYI, this story is more than a year old
Scammers stole $340 million from Australians in 2017 – and according to the Australian Competition - Consumer Commission (ACCC), it is the biggest loss ever recorded on its books.
Coinciding with National Scams Awareness Week 2018, the ninth annual Targeting scams report says that Australians lost $40 million more to scams than in 2016.
This is also the first time reported losses have exceeded $300 million and it shows the devastating impact of scams on Australians.
Across the board, more than 20,000 scams were reported to agencies including the ACCC, Australian Cybercrime Online Reporting Network and other federal and state-based government agencies.
Investment scams stole $64 million – an 8% increase since 2016. In 2017, there were 20 reports where a victim lost more than $400,000. The average loss to an investment scams is now $53,827.
Dating and romance scams caused $42 million in losses.
"It's very worrying that Australians are losing such extraordinary amounts to scammers. Based on just the reports provided to the ACCC, victims are losing an average of $6500. In some cases people have lost more than $1 million," comments ACCC Deputy Chair Delia Rickard.
Rickard says scammers are using aggressive techniques both over the phone and online. They are also using social media to contact and deceive victims.
She says some scams are becoming sophisticated and hard to spot. Scammers also scare people or promise cash because they know it clouds people's judgement.
This year's Scams Awareness Week asks people to consider one message: 'Stop and check: is this for real?' when they're contacted by scammers who are pretending to be from well-known government organisations or businesses.
Scamwatch also says that it received 33,000 reports of impersonation scams in 2017. More than 2800 people gave personal information to the scammers and more than $4.7 million was lost.
Rickard provides the example of scams that impersonate the Australian Tax Office. The scammers threaten people with arrest if they don't pay a supposedly outstanding tax bill. Other scammers may pretend to be from Telstra or from Centrelink.
"People get so worried about being arrested they don't question if the person threatening them is genuine.
"If you're being threatened, take a deep breath, and ask yourself if the call makes sense. The ATO will never threaten you with immediate arrest; Telstra will never need to access your computer to 'fix' a problem; and Centrelink will never require a fee to pay money it owes you. Finally, none of these organisations will ask you to pay using iTunes gift cards," Richard continues.
She says if something doesn't feel right, people should hang up the phone or delete that email.
"If the person said they were, for example, from Telstra or the ATO, find the phone number for that organisation online or in the phone book, call them and let them know about the call you received. They'll let you know if it's genuine or a scam.
The ACCC encourages people to report scams to Scamwatch.
Scamwatch says, "If you are contacted out of the blue from someone you don't know, take precautions." The organisation also offers the following tips:
Never give out personal information
Double-check contact details through an independent source
Don't be tempted to click on links
Hang up and call organisations back on a verified number.