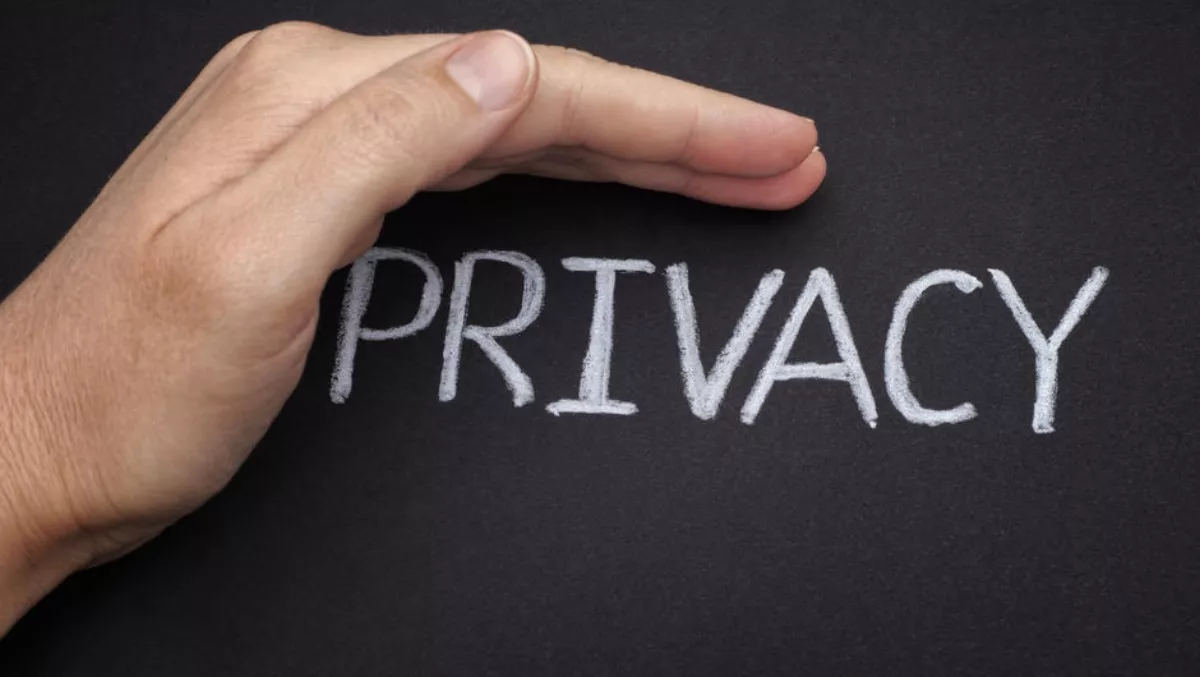 Key takeaways from Privacy Awareness Week: Experts comment
FYI, this story is more than a year old
Privacy Awareness Week is officially underway in another effort to raise awareness about privacy issues facing Australia, as well as the importance of protecting personal information.
Privacy Awareness Week (PAW) is an annual initiative by the Asia Pacific Privacy Authorities forum, and this year with regulations such as Australia's Notifiable Data Breaches and the European Union's GDPR, privacy knowledge has never been more important.
Cybersecurity experts from Sophos, Trend Micro, CyberArk, Bitglass, Mimecast, ME Bank, and McAfee share their thoughts on privacy and what it means for security as a whole. We will be adding more commentary to this story as the week unfolds.
Mimecast country manager Nick Lennon
"Many see privacy and security as being one in the same, when they are completely different. Privacy decisions focus on what data an organisation collects, who can access it, how it is used, with whom it is shared and for how long it is kept. Security refers to the technology tools used to safeguard data and maintain its integrity. Business should beware: privacy should not be a buzzword your organisation throws around with no action to back it up. The right security is essential to underpin privacy obligations."
Trend Micro's country director of Australia and New Zealand, Ashley Watkins
"The introduction of both NDB and GDPR now ensure the privacy of consumers is made a much higher priority by Australian businesses. For organisations these new standards shine light on the fact that data itself has an inherent value and has become a critical business tool that needs to be safeguarded."
"By effectively communicating these policies across the board, organisations will be able to gain customer confidence, minimise complaint issues, and develop more meaningful engagement both internally and externally."
CyberArk A/NZ regional director Matthew Brazier
"Organisations that are known to take proper care of individuals' data will experience benefits to their brands and a greater level of customer trust. In a dynamic business environment, protecting customer data privacy can become a competitive advantage."
Sophos general manager Ashley Wearne
"Businesses should remember that they don't own customer data – they borrow it. Customers give consent to share this data and in turn expect a better experience. In exchange for this, businesses should be clear and transparent about how they will use customer data, where they will keep it, and how they will keep it safe. This is essential for reassuring customers you are being responsible with their data, but is also essential for complying with legislation like GDPR."
"The Australian Government continues to demonstrate its commitment to tackling the increasing threat of cyber-crime and terrorism which put our privacy at risk. For example, in this year's federal budget, the government promised AU$9 million in funding to establish a cybersecurity operations network. It's positive to see this increase in investment dedicated to an issue that is increasing in threat every day."
McAfee APAC chief technology officer, Ian Yip
"As more connected devices, such as smart home assistants infiltrate the market, consumers will need to research the risks these devices and their apps pose to their security and privacy. For example, access to banking details or contact lists can be easily retrieved from connected devices if you don't have the proper safeguards to protect against threats."
ME Bank's group executive - customer banking, Craig Ralston
"Privacy Awareness Week is a great reminder for Australians to take control of their passwords. The easiest way to manage and protect your passwords is to use a password generator that will create new passwords for you of varying length and complexity. Or you can create strong passwords yourself and store them in a secure online vault. A computer program is much better at creating and remembering all of your complex passwords than you could ever be."
Bitglass head of solutions Engineering, Australia, New Zealand and Japan, Wayne Phillips
"For Australian organisations to securely leverage cloud platforms and services, it's important to take action now. IT leaders understand the implications of data breaches and must adopt advanced cloud security solutions to protect data and maintain user privacy."
Related stories
Top stories