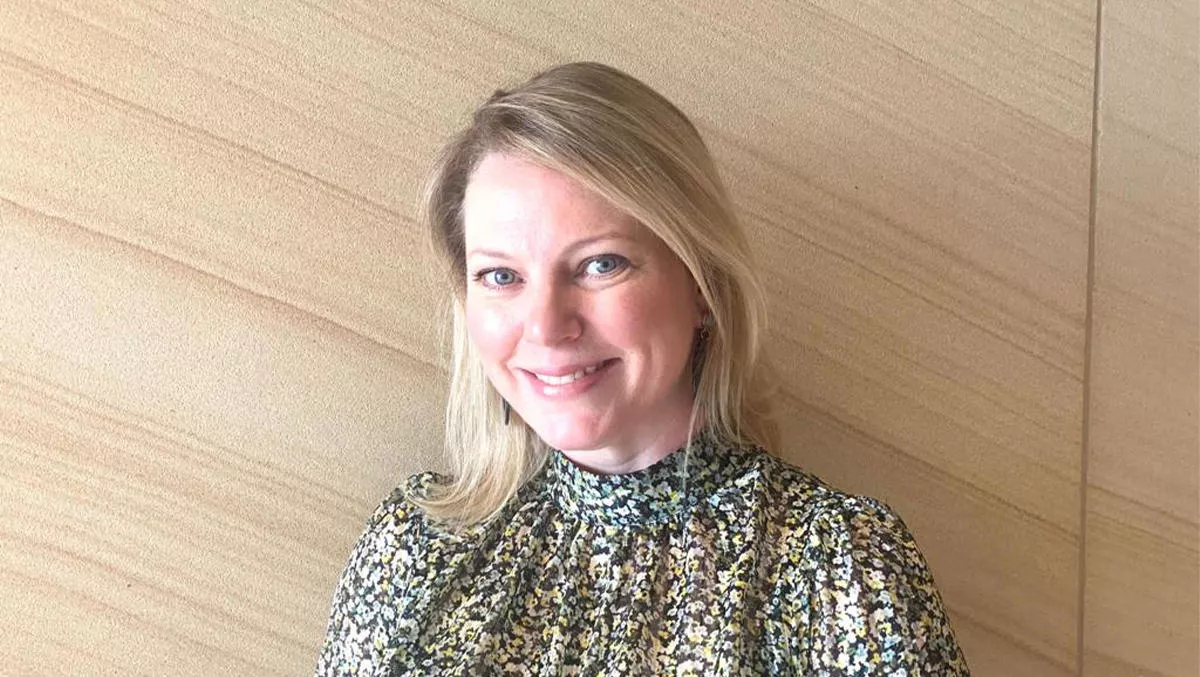 IWD 2021: CrowdStrike director on championing women in the workplace
FYI, this story is more than a year old
Comment from CrowdStrike head of HR for APJ, Pip McKenzie.

What does the IT industry need to do to attract more women in the years ahead?
The IT industry needs to create better visibility and awareness of what it offers to all genders, not just to women. Whether you are researching, discovering, developing or innovating new technologies, this is one of the most challenging, inspiring and rewarding industries today.
IT organisations are solving so many individual and unique problems, and as the IT industry continues to grow and evolve at such a rapid pace, it's no surprise that professionals are in high demand.
Organisations need to demonstrate that their hiring principles and practices are inclusive. They need to offer a flexible work environment, equitable remuneration structures and career development opportunities to retain and support women in the workplace.
Since COVID-19, businesses have begun to embrace new, more efficient ways of working. This transition has enabled employees to balance work with competing home priorities, helping women better picture themselves working in the industry.
What do IT companies need to do to ensure that more women have the opportunity to achieve senior leadership roles within their organisations?
IT organisations need to acknowledge that diversity will bring various new perspectives and experiences to the senior leadership team. Fresh input helps companies to thrive! Women hold unique qualities that can provide additional value, and having well-rounded teams can be highly beneficial to a business's success.
The most impactful change IT companies can make is to foster a culture of 'conscious inclusion' and a focus on providing adequate support for female leaders. Support can be provided, such as equal opportunity for career progression, leadership development and flexibility to manage personal and professional journeys.
What is the role of government in attracting more women into STEM-based qualifications?
The gender gap in technology begins from early childhood. The government could be providing more investment in future-proofing our education system to attract more girls and young women to study STEM subjects and help ignite their passions in technology. This can be achieved through greater education funding, but also through collaborative partnerships with organisations like Code Like A Girl, schools and other tertiary institutes.
There also needs to be greater awareness of the exciting pathways available to women in these fields and the diverse career opportunities that technology presents.
What can women do to support themselves and their peers drive a more diverse and inclusive IT industry in Australia?
Achieving equal rights starts with treating one another as equals. Women need to support women, lift each other up, celebrate their successes and champion younger women in the workplace.
A part of supporting each other is networking with other professionals. Harness the power of technology to open this dialogue up further across different media platforms, create events, share stories, and help other women on their career journey.
A famous quote by Serena Williams resonates with me: "The success of every woman should be the inspiration to another. We should raise each other up. Make sure you're very courageous. Be strong, be extremely kind and above all, be humble.
How do we get more women interested in tech?
Firstly, we can increase the pipeline by removing stereotypes from a young age and helping to foster interest in STEM-related subjects.
Secondly, we need to take a more holistic approach when considering how organisations can attract more women. Offering flexible work arrangements, family-friendly policies that support work-life balance and equal benefits for men and women is key to attraction and retention.
Organisations must consider how they can better support women returning to the workforce and look at programs to support and embrace diversity, as well as investment in mentorship programs and career development opportunities.
Finally, for real change to happen, empathetic leadership is critical. The entire C-suite of organisations need to own diversity and inclusion and be committed to supporting that culture.