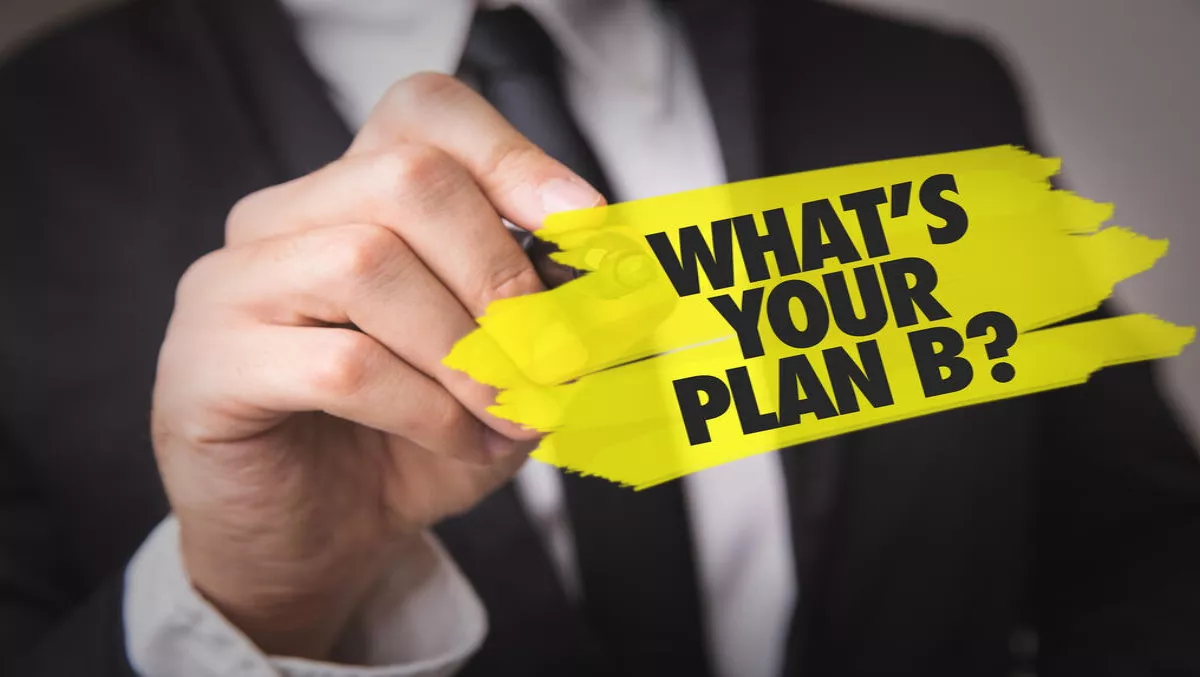 Interview: BlackBerry talks crisis management, security and disruption
Mon, 26th Jun 2017
FYI, this story is more than a year old
BlackBerry has gone from a smartphone vendor to a major player in the enterprise software space, and it's all down to a period of major disruption as the smartphone landscape changed. As 2013 dawned, new CEO John Chen started transforming the company from a hardware to the software company it is today.
It is now focused on developing secure and connected mobile enterprise software solutions. Its aim is to connect people, devices, process, systems and organisations to the Enterprise of Things.
Off the back of BlackBerry's new AtHoc crisis management solution, we talked to Ly Tran, AtHoc's senior vice president, about crisis management and how it extends to cybersecurity.
Tran says that BlackBerry's focus on security has paid off, with recognition from Gartner's Magic Quadrant and major contacts with New Zealand Parliamentary Services, the US Government and Ford Motors. The company recently signed Bank of New Zealand on as one of its latest customers.
Crisis management is an important focus for BlackBerry. Tran says that threats are growing and they continue to challenge the way organisations respond to and manage incidents.
"In times like these, businesses are required to immediately inform people within an organisation or the surrounding area with trusted information on what is happening and instructions on what to do – whether that is to stay, evacuate or other," Tran says.
"Whether it's ransomware, cyclones, earthquakes, terrorist incidents – or just a fire alarm – HR, IT and Line of Business managers are looking for more sophisticated ways to communicate to staff and citizens, and account for their safety, which is what differentiates BlackBerry AtHoc. Among many reasons, this is why we are seeing a growth in demand."
Tran says the top things to consider include interoperability that can make sure IT systems integrate and analyse information across any device.
The second thing to consider is two-way visibility, in which organisations need to know where their staff are and staff need to communicate with their organisations.
"In case of an incident, it is vital to have a two-way communication system. Organisations need to know where their key staff are, and communicate with them in a timely manner. However, it is as important for staff and personnel to be able to communicate, and indicate whether they are safe or if they need support," Tran explains.
The third thing to consider is implementing technologies that secure citizens, staff and data. This includes threats across the physical and virtual world.
Tran cites the recent WannaCry ransomware attack as an example of how events can jeopardise people and data security: a multilayered approach is the way to go.
"It is a requirement today for organisations to be prepared to protect data and their people. Technology becomes deeply integrated into our lives as we become more and more dependent on it. However, this dependence makes us vulnerable if technology was to fail due to a cyberattack. Ensuring the best possible solutions are in place is of paramount importance."
"BlackBerry's role is to provide a standard of security that manages the network of endpoints within the enterprise. It's about embedded intelligence to secure the Enterprise of Things so that the Internet of Things can thrive."
Tran says that in any disruptive event, CIOs and CISOs face three major questions: How are my people impacted? How are my business assets impacted? And how can I get my business back on track?
The company formed part of its AtHoc solution to address those very questions. Tran says business leaders can answer them within minutes.
Crisis situations not only call for efforts from organisations and staff, governments must be highly involved in protecting their citizens.
"Over time crisis communications software has evolved to enable government agencies and large organisations to account for people and employees in real-time, as well as send mass alerts," Tran says.
At least 80% of US federal government personnel are using BlackBerry AtHoc, but the company is looking to further its horizons.
"Government is actually one of the key verticals we are planning to grow in the ANZ region. We are hoping to replicate some of our successes in other regions in Australia and New Zealand. The Melbourne Shield initiative should be a great way to increase our presence in the Government space," Tran concludes.