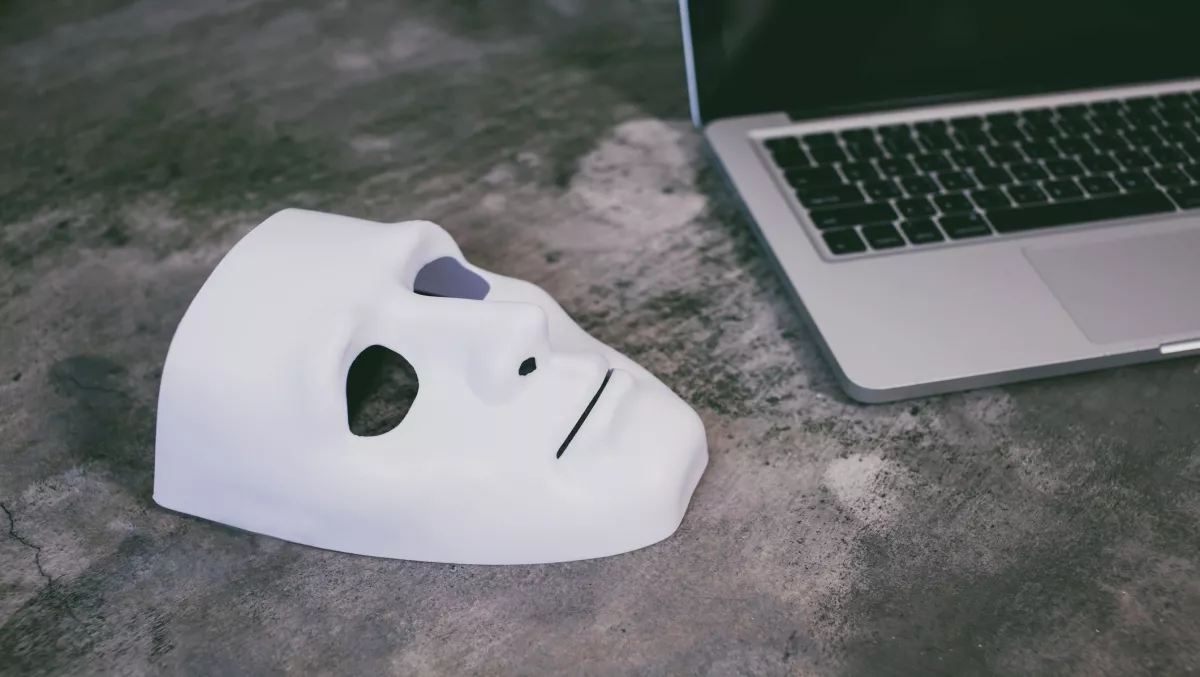 Interview: The Aussie security firm fighting cyber deception from the inside out
Thu, 19th Oct 2017
FYI, this story is more than a year old
Matthew Wilson is a technology entrepreneur — founder of the M5 Network Security, an award-winning cybersecurity firm sold to Northrop Grumman in 2012. In 2016, Matthew co-founded Penten — a cybersecurity project centred around innovation, mobile security and cyber deception technologies.
"The big challenge in cyber defence is that an attacker only needs one successful vector of approach while a defender needs to be worried about all possible outcomes. It is a systemic problem. Over the last 10 years, we have seen the implementation of really good sensor systems that provide visibility to what is going on within a network. The problem has been the ability to wade through the millions of daily alerts to find the things that are actually worth investigating. In all of the major recent breaches, the information to identify it was there, it was just buried in the security operations queue.
Penten's main commercial focus since its founding has been the enablement of Defence and government to adopt mobile technology within their workflow through the creation of AltoCrypt Stik — an encryption solution that shields mobile devices from directly 'touching' the internet. Penten has also been developing cyber deception technology to organisations without the resources traditionally needed to operate such infrastructure.
MitchelLake's Robin Block sat down with Matthew to gain insight into the challenges government and companies face in protecting their data and understand how Penten is changing the Australian cybersecurity landscape.
What is cyber deception and why is it critical to data security — how is Penten contributing to this technology base?
Matthew: Cyber deception is simply the creation of network assets or data aimed to fool and trap an intruder. 'Honeypots' are a form of cyber deception that have been used for a long time. These are enticing network assets or environments that contain no genuine information.
They are incredibly useful because they not only often thwart an attack, they allow an attacker to be observed. This allows teams to track their strategies, techniques and potentially glean what information they are looking for — all of which helps in tracing attribution and improving prevention techniques.
The challenge with honeypots is that they take a lot of expertise and computing resources to be effectively implemented. You generally have to run them from a cloud environment separate from your actual network and place breadcrumbs throughout your real environment. You need people to build the environment, update and manage the environment, along with the capability to invest in the computing resources required to host it. The reality is that many organisations don't have these capabilities.
Our goal has been to create comparably secure systems that can be put to use by organisations and teams with far fewer resources. Rather than looking at how to track someone in a fake environment, we have been looking at how to protect the data itself. This has led to the development of a new capability called deception.ai led by Penten founder Ben Whitham and its first product called TrapDocs.
This system uses machine learning to create and constantly update fake files capable of deceiving intruders and malicious insiders. Because most people manage their data through direct searches — individuals know exactly where their data is and go straight to that point — these files act as beacons to anyone who is inappropriately searching through the system. If one is disturbed it will trigger the highest priority alert to the cyber team — allowing them to respond immediately. If the file is taken, it will send out a signal if it is ever re-connected to the Internet.
This deception and security system importantly focuses on both insider threats and external breaches. A human can create a fake file, but they can't do so at the scale and change cycles needed. Users will get to know what a particular file is under more static circumstances. Our files will often only be there for hours or days before moved or refreshed. Our ability to accomplish this has been dependent on the adoption of machine learning technology. It is a needed piece of security from our perspective. We are just about to start customer trials with a view to launch the product at the beginning of next year.
What are your expansion priorities and do you think there is a shortage of skilled cybersecurity professionals in Australia?
Matthew: Most of the Penten team have worked together before. After 20 years in the industry, you tend to initially hire people you know. That has lead to a very collaborative culture that we aim to keep as we expand. Focusing on creative people was a priority in our initial hires. We also completely orientate ourselves around the support of engineering outcomes. Much of the reason for our success is our ability to solve new problems — it's in our DNA. We have more ideas than we currently have the capability to execute.
There is a real shortage of cybersecurity skills in Australia. However, we have to remember that this is also an area that has grown rapidly in the last few years. This has really been on the back of enterprises coming to understand the nature and extent of the threat they face. The skill shortage is real, however, universities have responded. UNSW has 300 advanced degree level students that are going to graduate over the next three years. Simply the emergence of cybersecurity specific degrees is an exciting change.
The other thing that has to be understood about cyber is that it is not all technical. We recognise the need to pull people from outside technical fields because we need people that excel in communication, understand psychology and can help other companies embrace the cultural changes that are needed in tandem with technology to create truly layered security. If you don't have a good hygiene base from a cyber perspective, then you are spending your entire time trying to capture a bucket of sand in your hands.
Our secure wifi solution for government AltoCrypt Stik is our focus for expansion. Built in collaboration with a UK firm Amiosec, AltoCrypt Stik introduces computing mobility to Defence and government users. The specific focus for its creation was to support the Australian, UK and New Zealand governments to use mobile technology — improving their workflow and efficiency.
This is critical for the government because the use of mobile technology not only allows for higher productivity, the reliance on secure desktops and physical notepads creates a recruitment issue with a younger generation that has grown up in a mobile and multi-tasking world. The office coffee shop and breakroom have become legitimate workspaces in enterprise and AltoCrypt Stik enables government users to enjoy the same flexibility. Our technology allows for the utilisation of laptops and Windows tablet technologies for even the most secretive of files. This of critical importance to the Defence Department, but is also technology we are looking to make available to CEOs from all types of sectors.
What do you see in the future for cybersecurity and the future for Penten — is there an 'end game' for you?
Matthew: One of the biggest challenges facing the entire cyber industry are quantum computers. Most encryption centres around the simple principle that prime numbers are very easy to calculate one way, and very difficult another. The computational capabilities of quantum computers simply breaks down that difficulty barrier.
Vikram Sharma and QuintessenceLabs are going to change the World. They are looking at ways to make existing encryption technology more resilient to quantum computing by the application of vast amounts of random number generation. Perfecting this technology is an absolute necessity because quantum computers are closer than people think — there are commercial quantum computers right now, they are just small, expensive and there are few of them.
One thing I love about the Australian tech space is that it is very collaborative. It hasn't always been that way, but all of the young Australian companies work with each other. Part of the reason for that is that within this space, small companies generally only focus on a specific issue and don't try to provide solutions to every problem a client may have they — specialise.
This opens the door to very effective partnerships. The space is so eager to grow that you tend not to compete against other Australian companies — you tend to be able to complement each other. Pooling solutions allows small companies to solve more problems, creating a more compelling offer.
Our focus with Penten is to create new things. We want to develop a kind of perpetual creation engine. I expect some of the elements that come out of Penten to grow their own wings — so to speak. However, our focus is to stay focused on the new. Our plan is to enable others to support the broader use implementation of our technologies. At the moment, we are doing all of our integration ourselves. However, we want to build a channel that is able to support the delivery of our products and allows us to continue to focus on the creation and support of new technologies.