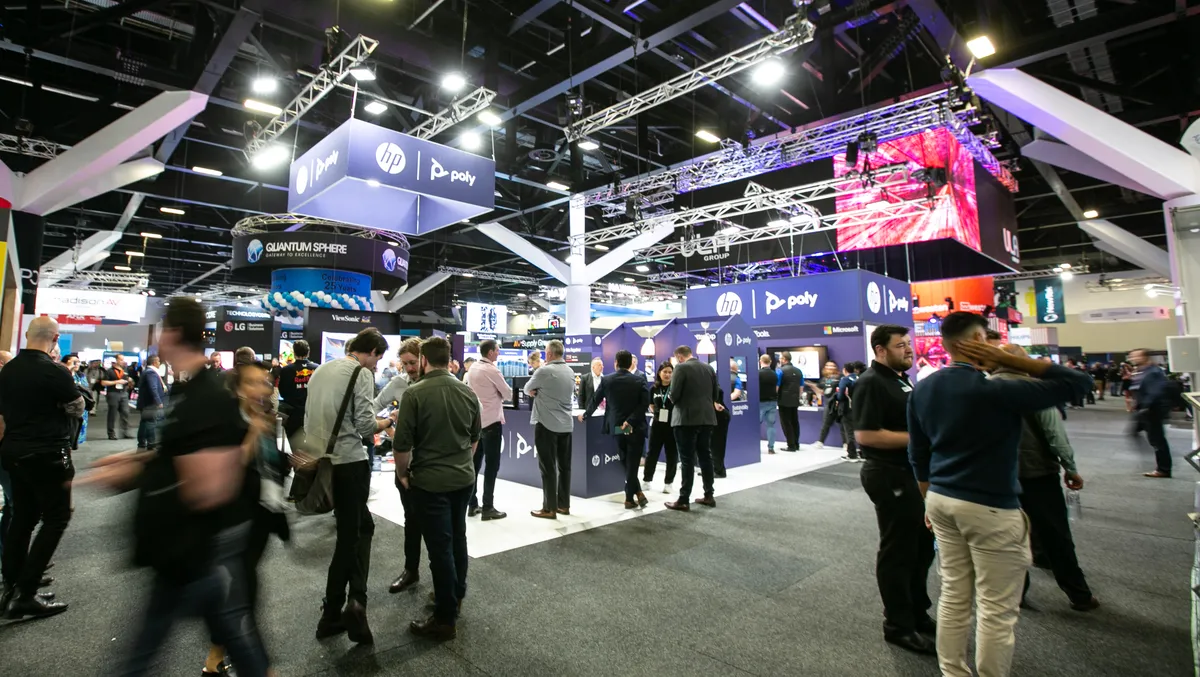 Integrate & Security exhibitions 2023 have record engagement and focus on AI
The second co-located Integrate and Security Exhibitions, held at Sydney's International Convention Centre (ICC), have concluded with "the highest recorded attendee engagement in visiting the exhibitions and participation in education programs," according to Event Manager Soren Norgaard.
Norgaard stated that "it was clear the co-located shows are a huge success with ever-increasing crossover opportunities between the two industries." He added, "A major focus of both shows was the impact of AI and the opportunities and technologies on offer. The education programs were especially well attended with professionals keen to keep up to date with the rapid advancements we're seeing in both industries."
Industry Leaders Share Insights
Highlights of the Security and ASIAL Conference included presentations by international guest Dean Drako and local industry leaders such as Microsoft's ANZ National Security Officer, Mark Anderson; Omnicient's CEO Stephen Scheeler; and Head Safety Security & Access (Australia) for the FIFA Women's World Cup 2023, Andrew Cooke.
Sustainability and Innovation
The Integrate and AVIXA Tech Talks emphasized sustainability, featuring "14 panel discussions, courses, and case studies [that] provided invaluable key learnings." The free Thinkers Theatre program covered a wide range of topics, including "residential opportunities, next-generation security and IoT, immersive projection, the 3G shutdown, robotics, and touch screen technology."
Networking and Awards
A key aspect of every Diversified Communications program, the networking opportunities at the Integrate and Security Shows were abundant. The MSS Security Gala Dinner, held at the Parkside Ballroom, recognized industry achievements with the Best New Product Award going to "Motorola Solutions for the Motorola Solutions Orchestrate." The runner-up was "Integrated Control Technology (ICT) for the Protege X."
The first day's Networking Drinks event allowed industry professionals to "come together to get re-energized for the next two big days." Awards were also announced at the AVIAs, with winners including Citadel Technology, ProVision, Mott MacDonald, Diversified, Ci Group, ProAV, and The Electric Canvas.
Focus on Inclusivity
The AVIXA Women's Council Forum centered on "leadership styles and building spaces for women to thrive in the AV industry," with Director of Global Marketing for GPA, Ellesse Fehlberg, and Prismatic Group CEO, Stacy Kempton, sharing their experiences on promoting inclusivity.
Looking Ahead
As the exhibitions came to a close, "exhibitors, attendees, and speakers left with a new sense of connection, increased confidence from knowledge gained, and looking forward to 2024," the event organizers said.