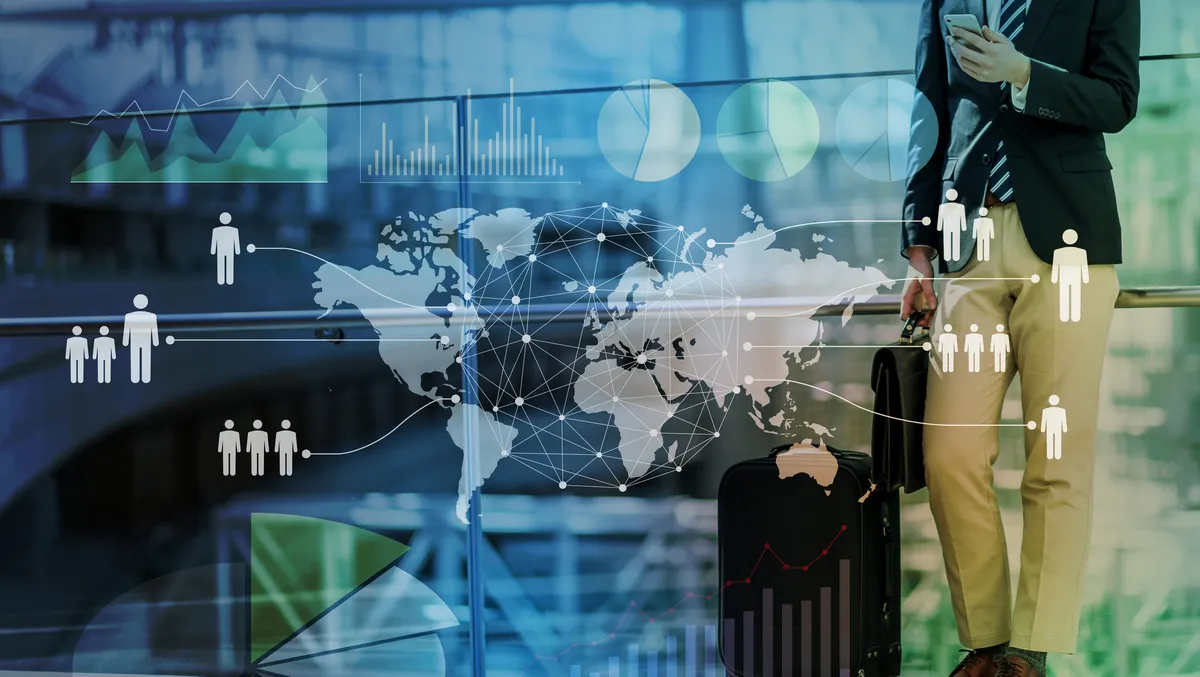 Insurance for extra baggage has never been more vital
Thu, 17th Nov 2022
FYI, this story is more than a year old
If there is one thing we have learned over the past few years, it is how important digital capabilities are to keep businesses and their anywhere-employees to stay connected. As a result, IT professionals and leaders now have a critical role to play when it comes to ensuring both the ongoing operations of their companies and the security of the digital baggage they work with.
Digital baggage is every type of data - block, file and object – that is critical to our business. This includes our databases, personal and professional contacts, audio and visual files, documents and much more: the actual material elements that we run our enterprises with. Every component needs to be portable, instantly accessible. So that travel insurance analogy is far more crucial than most individuals and companies often consider given how our lives, our work and our businesses largely exist in data centres, on the cloud and, more prevalently, on the edge.
Being alert to the risk of baggage theft
It's not just concerns about material loss; there is an increasing vulnerability in the data world to cyber violations, with the latest OAIC Notifiable Data Breach Report revealing 900 data breaches reported in Australia in 2021, more than half related to malicious or criminal attacks. A recent example is the massive Optus data breach, the ramifications of which affected millions down the user chain. Sometimes breaches occur from human error, whether information is accidentally shared or published, or a system fault occurs due to inattention, absence, or a maintenance gap. Despite best efforts a business cannot effectively monitor security if its storage system does not include built-in protections against every feasible breach.
While financial institutions have long focused on cyber security, many independently-operated businesses, even large corporations, are only just seeing the need for storage solutions with top-level security as a priority, understanding that protecting data is as important as creating space to store that data. Businesses need computing resources almost everywhere these days and are increasingly bringing their computing capabilities to their data with edge, driving the need for strong storage and security solutions.
Choosing the right partner to protect your baggage
Whether on-premises, in the cloud or on portable storage devices with edge computing, the best approach will be strategically partnering with a data storage and security supplier that can offer a full range of solutions, expert guidance and flexible, even tailor-made, products that support a business producing and relying on exponentially expanding intelligence. That covers traditional as well as artificial intelligence in an ever-changing digital universe.
On a practical, everyday basis, the high-level data protection that every business should build into their system needs to function in real time. Data is created and simultaneously data is stored and protected. If the last few years of unexpected, life-changing incidents have shown us anything, it is that not only can the unexpected happen, it will happen. A global pandemic shuts down businesses and keeps workers away from their physical workspaces, a series of devastating bushfire and flood events wreak havoc on business and life. The resulting vulnerability that humans live with has created a heightened state of awareness that life and property are fragile. It is an opportunity to evaluate risk and secure your most valuable business asset – your information – and so alleviate the impact of future breaches.
Whether the asset to protect is an individual's personal information or a company's core intel, it is the fundamental basis on which our lives operate. An integrated, cost effective, virtualised and purpose-built edge computing solution such as Lenovo's ThinkSystem server, an innovation that is 30 years old and still growing in line with enterprise technology needs, has been created to withstand conditions and threats of all kinds. Lenovo ThinkShield, in particular, has a comprehensive approach to amplifying security end-to-end. That kind of insurance from edge to cloud is as basic as the passport we need to travel with.
In today's business environment, the agility to pivot in the new hybrid work environment, moving with ease between office, home and any remote location, is one of the many key technology functions that companies need to consider and include in their physical and virtual infrastructure. Partnering with an all-solution data storage and protection company such as Lenovo ISG must be at the top of any working business plan. Look for a provider with a full range of space and security solutions across the supply chain. It should offer products with enterprise-class security features, current and advancing standards-compliant technology and hardware, and security processor testing that has been validated by leading third-party security firms, with customer reviews that evidence unmatched transparency and assurance as well as personalised expert guidance for your company's unique needs.
Travel with ease
Whether your trade is retail, manufacturing, healthcare, finance, city management, or a combination of those and more, a data management supplier like Lenovo ISG can be a vital partner in your data-centred business to offer storage and security in a seamless delivery, an end-to-end solution system that will give you and your customers the confidence that enables best service and best business results. Then you can really travel – literally on that much-needed vacation, or through your business operations – with peace of mind.