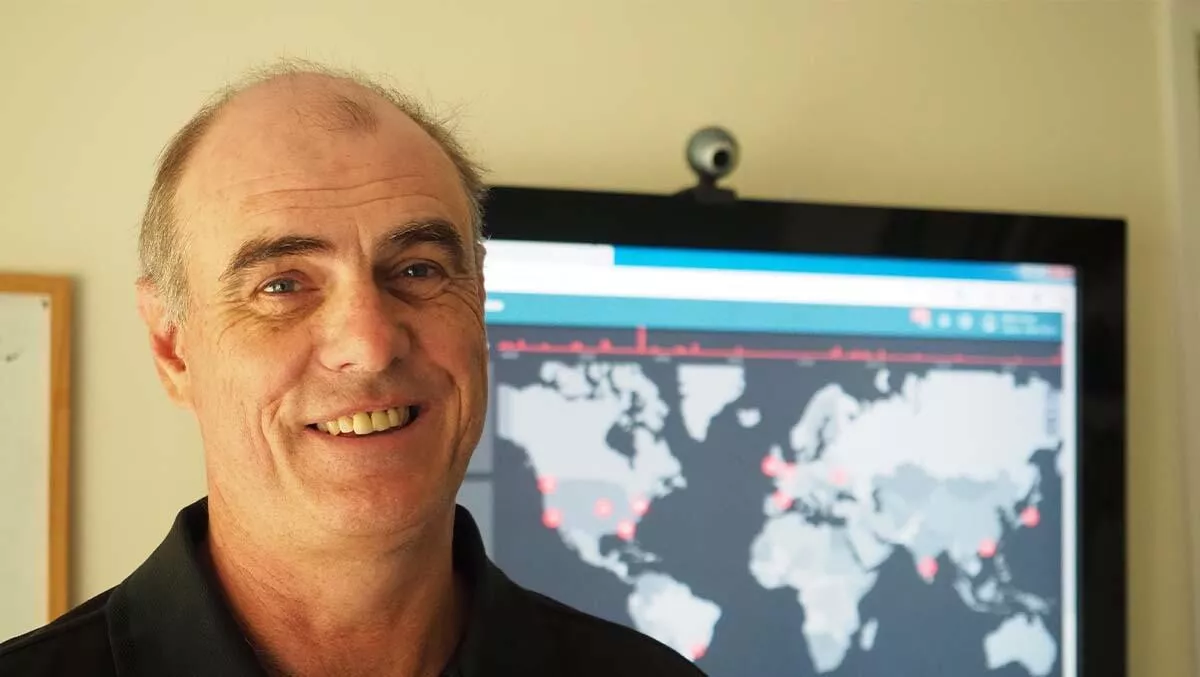 How SASE is helping organisations forge new digital work experiences
FYI, this story is more than a year old
There's a truism for anyone working remotely: so much of the success of each day depends on the digital experience we wake up to.
On good days, access to systems is frictionless and straightforward; work gets done, and nothing more needs to be said. But factor in an outage or slow internet connection, and the experience can quickly go south — and productivity with it.
Research from McKinsey shows technology transformations over the past two years uplifted employee experience some or significantly for 79% of organisations.
Some organisations may have persisted with revamped but ultimately under-performing digital experiences because they still felt the business environment was in an interim or fluctuating state, and stalled on taking more substantive corrective action.
But it's mid-2021, and particularly in Australia and New Zealand, that flux state is long gone. The business environment is regaining structural permanence. Longer-term calls are being made by the likes of Atlassian to make office attendance the exception instead of the rule. In addition, more companies are open to employing people that live outside a commutable distance from a central office, reflected in the rise in remote work job advertisements in Australia.
The permanence of remote work arrangements creates a need for permanence in the remote work experience being served up to employees.
The time to act on that is now.
'Branch of one'
Most organisations are used to operating in a 'hub-and-spoke' model when it comes to serving up IT systems. Applications are hosted at head office (the 'hub') and made available to staff working out of various smaller offices or branches (the 'spokes').
Branches in this context were aggregation points for staff. However, in the 'new normal', staff no longer congregate in branches, and instead all sit at home and log in from there. Analyst firm IDC has renamed these teleworking staff 'branches of one' — as a way to illustrate to organisations what reimagined digital experience should look like.
"Even as organisations implement post-pandemic safe-return-to-office programs, many employees will continue to work remotely — some permanently and many others in a hybrid fashion. Enterprises will need to leverage 'branch of one' technologies to extend secure and reliable enterprise-class networks to remote and mobile employees," IDC notes in one description.
Digital experience is being reimagined in this way through the use of secure access service edge (SASE) — an all-encompassing term for the network and security architecture, technologies, methodologies and policies needed to establish consistent, reliable and performant remote work setups.
The emergence of SASE is formal recognition that there are aspects of remote work setups that aren't presently optimal. For example, remote workers may be routing through geographically distant proxies or cloud regions that are far from where they sit, making their application availability intermittent and digital experience slow.
SASE is a tacit acknowledgement that applying more app-dependent and app-specific access rules and routes is a way to optimise that digital experience. The attraction of SASE is that it offers a simplified front-facing experience to remote workers while masking the backend complexity of doing this. That is primarily driving adoption and uptake of SASE, and this is expected to continue.
Some further observations
It's a given that organisations will go down the SASE path to optimise the security and experience of remote workers.
Many organisations may unknowingly be on the path to SASE already, without necessarily having a specific strategy in place. This is because secure, cloud-first solutions can span several tools and methodologies, from SD-WAN to VPN and identity management. As SASE gains momentum, more organisations will wrap what they are already doing into it, creating a more formal remote work optimisation strategy.
Security at the edge is likely to take many different forms, and different combinations of tooling and methodologies will result in different levels of maturity.
Visibility of how an organisation is doing on its SASE journey, and whether the components it has put in place are functional and enhancing performance, may help to improve maturity and fast-track progress.
In a future where remote work is the norm, the thing that drives productivity and staff satisfaction more than anything is the digital experience. Very little business will be done if systems are slow or unusable.