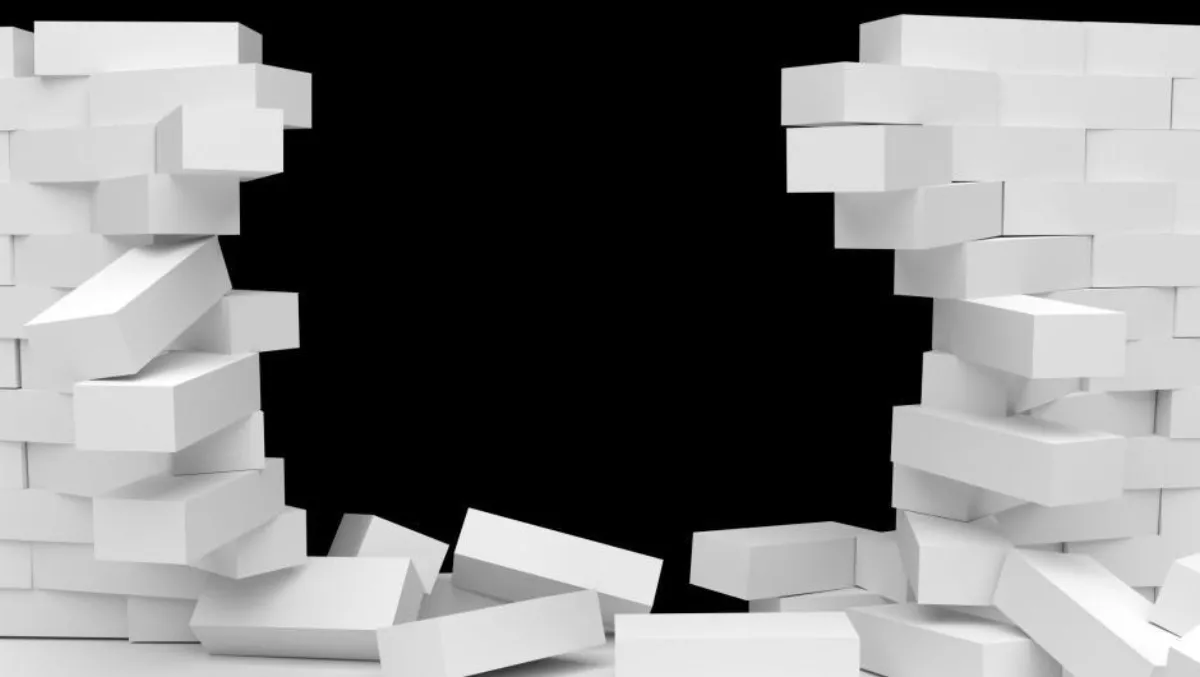 Has SIEM met its match with today's cyberthreats or is there life in it yet?
FYI, this story is more than a year old
Security information and event management (SIEM) in its early stages was a trailblazing technology within cybersecurity circles.
It provided an effective solution for detecting and responding to known threats within fixed perimeters.
But that was then and this is now, and there are some that believe its time could be up. Digitisation has been revolutionary for organisations and end-users around the world, but it's also created opportunities for cybercriminals that are exploiting an increasingly treacherous threat landscape with an attack surface that is expanding at an alarming rate.
This means first-generation SIEMs can no longer adequately perform the job for which they were developed as they lack centralised visibility providing a holistic view into an environment, possess antiquated analytics techniques, and cause risk to be ill-assessed, with the result being the exposure of organisations to preventable threats.
However, despite these calls for extinction, LogRhythm says the technology is far from dead – in fact, it's well and truly alive and rapidly evolving.
SIEM's saviour is NextGen
SIEM was developed to effectively operate as the central nervous system of an organisation's security hub, alerting and enacting countermeasure when malicious threats are looming, proactively protecting a company from cyberattacks.
According to LogRhythm, for a NextGen SIEM solution to be truly effective it must deliver more than just log management alarming abilities – instead it needs to equip security teams with actionable insights from advanced analytics, data forensics, and incident response capabilities, all achieved through a number of core competencies which include:
Real-time monitoring
Threat intelligence
Behavior profiling
User monitoring
Application monitoring
Advanced analytics
Log management and reporting
Simple deployment and effective support
Despite this, LogRhythm asserts NextGen SIEM is not currently a destination but an ongoing journey of improvement.
Unfortunately there isn't a single bullet that can assist in immediately realising NextGen SIEM and solving all security cases with ease.
Instead of waiting for a single silver bullet (that will likely never arrive) to immediately realise NextGen SIEM and solve all security use cases with ease, LogRhythm recommends organisation to view NextGen SIEM as a dynamic platform and select a vendor that can pragmatically realise full NextGen SIEM capabilities over time.
Furthermore, NextGen SIEM platforms must be agile and constantly evolving in order to contend with shifts in the IT and threat landscapes, which makes it imperative for organisations to choose a NextGen SIEM partner they're confident will keep rapidly innovating.
While determining a definition for NextGen SIEM isn't easy, LogRhythm says its function should be to allow CISOs to realise greater return on investment (ROI) from their existing technology and staff investments.
Enter the LogRhythm NextGen SIEM platform, an enterprise solution that has been built from the ground up as the only SIEM to deliver the Threat Lifecyle Management (TLF) framework that supports the end-to-end threat detection and response workflow with accelerated ROI and the lowest total cost of ownership (TCO) over the life of the platform.
Employing automation and integrated workflows, the platform also enables organisations to optimise false negative risk (the likelihood an organisation experiences a cyber incident due to the underlying threat not being recognised in time) versus false positive load (the aggregate organisation cost associated with investigating indicators of threat that subsequently determined as benign).
It's security, made smarter.