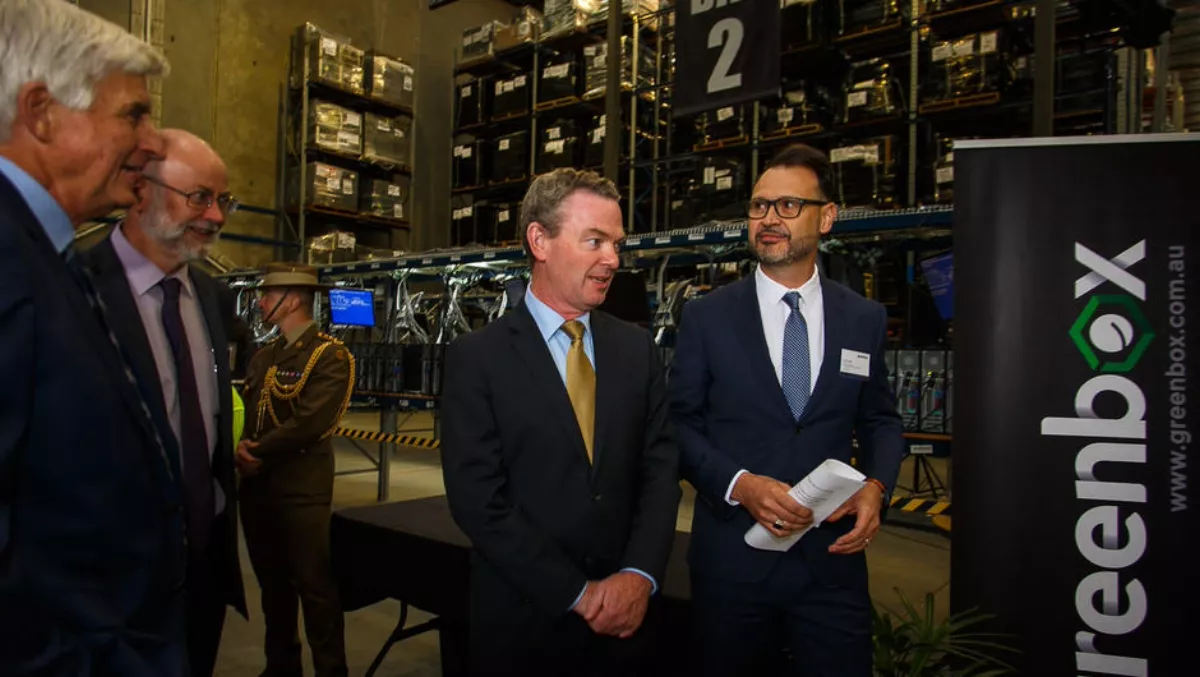 Federal Govt & Defence sectors launch secure IT lifecycle services facility in Canberra
Wed, 14th Mar 2018
FYI, this story is more than a year old
IT asset lifecycle management firm Greenbox Systems is the driving force behind a new Canberra-based IT Commissioning Centre for the Federal Government and Defence sectors this week.
Australian Minister for the Defence Industry Christopher Pyne formally opened the Canberra IT Commissioning Centre (ITCC), a highly-secure IT lifecycle services facility.
According to Pyne, the new site will provide highly-secure and large-scale IT services backed by Defence standards, ISO and R2 accreditations.
Projects flowing through the 1500 square-metre facility will be managed by a team of 25 specialists with security clearance, "which will ensure sensitive IT assets and data are managed and disposed of safely," Pyne explains.
Greenbox CEO Shane Mulholland adds that the commissioning centre was designed to fulfil needs for specialist resources across the Canberra region in a way that meets demand for security-focused and scalable lifecycle services from its target markets.
"Our emphasis on the secure management of sensitive IT assets from imaging to disposal of extremely-sensitive data has generated significant interest for our services in Canberra," Mulholland notes.
Greenbox previously delivered the services from their Sydney location. The new addition in Canberra is able to store more than 1500 pallets of equipment and allows Greenbox to conduct more than 20,000 Standard Operating Environment loads every day with more than 800 machines operating simultaneously.
"We previously delivered these services via our Sydney facility, however the proliferation in both devices and data, as well as an increase in market demand made it clear we needed a dedicated site to service the nation's capital," Mulholland adds.
"The new facility is the largest IT lifecycle service centre in Australia, allowing us to deliver to the needs of large and security-sensitive organisations," he adds.
"For Canberra clients, Greenbox reduces the costs and risks around the IT chain of custody. Having a local facility means that we are highly responsive and can manage all logistics and transportation in-house to the highest security standards.
Greenbox offers a number of secure services from pre-deployment, configuration, deployment and recovery.
The company primarily concentrates on sectors including government; banking, leasing and finance; education and defence.