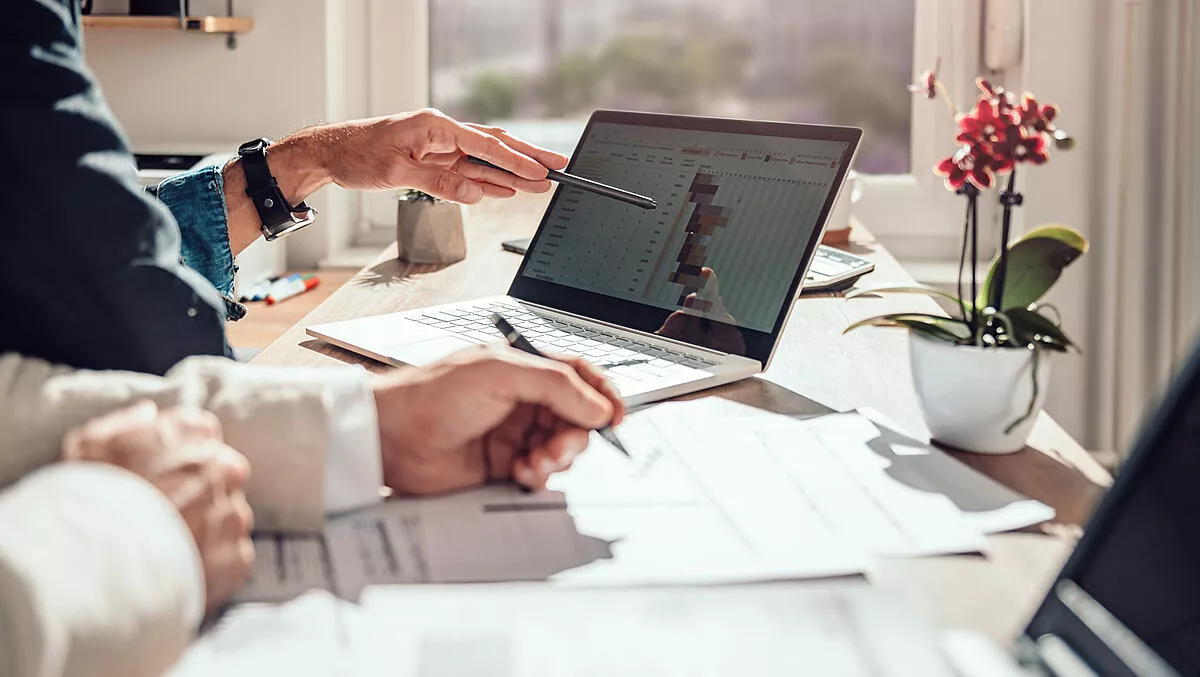 Enabling cybersecurity professionals with project management skills
FYI, this story is more than a year old
Article by CompTIA A/NZ Channel Community executive council member and The Missing Link general manager Karen Drewitt.
IT projects have many moving parts and require the kind of strategic approach provided by a project manager to limit problems and delays. Project management skills are valuable for ensuring that any undertaking is accomplished to maximise budget and resources, while keeping collective efforts within defined time and performance constraints.
Cybersecurity professionals are increasingly expected to master project management skills to meet the objectives of their positions. But technical skills are only the tip of the iceberg. It's essential to approach cybersecurity not simply from a security knowledge standpoint, but also with business goals in mind.
Data is currency and companies are eager to capitalise on it. But this issue is far larger than simply accessing data and putting it to work. The sheer influence of data and data processing means that, if businesses want to use them, they also need to protect them. To do that, organisations look to cybersecurity professionals.
The pervasive nature of digitised business has organisations extremely dependent on IT systems. Because infrastructure, software, cloud deployments and other IT-related initiatives are often tremendously complex, projects must be managed with care.
Because of this there is an increasing need for IT professionals be able to envision how a project makes the journey from inception to completion taking into consideration stakeholder concerns, business processes, and budgetary and timeline limitations. To do this many are turning to project management skills.
Many project management competencies are essential for cybersecurity projects including:
Engaging stakeholders and garnering executive buy-in. Before a cybersecurity project can even begin development, it's essential to engage stakeholders and executives. IT projects can easily fail without the necessary support from decision makers. To align goals and frameworks, cybersecurity experts need to promote executive engagement.

Setting clear project expectations in the initial planning process. Cybersecurity initiatives often involve several contributors and multiple stakeholders. When expectations are not clarified during the initial planning stages, projects don't have a defined focus and tasks and roles cannot be successfully determined. As an important step that drives a project from idea to deliverable, it's imperative to outline exactly what is expected from the final product before individual tasks are assigned.

Keeping projects within budget and time constraints. Even when there are clear expectations, projects also frequently face problems with timelines and costs. Project managers are well-versed in evaluating and defining timelines and budgetary constraints. These constraints are often set by stakeholders, but it falls on contributors to meet them.

Articulating project scope and matching tasks to goals. A large project often seems overwhelming to those in the trenches and therefore project scope becomes a point of concern. It can be difficult for project contributors to tie the role of each member to the overall project outcomes. Without understanding the business objectives and the entire project scope, cybersecurity projects easily go astray. Project scope and task development is critical. A work breakdown structure (WBS), which is a project management approach to tasks, is useful for cybersecurity professionals to see the deliverables associated with each task and understand how each task impacts the final outcome.

Identifying risks for cybersecurity projects and business goals. Project management and cybersecurity truly intersect when it comes to risk management. Identifying and mitigating risks is at the core of both disciplines. While cybersecurity addresses risks to infrastructure, software and other IT deployments, project management assesses business impact and organisational risk. With both sides making decisions regarding risk effective communication, a foundational element in project management, can ensure that potential risks are addressed from both technical and organisational perspectives.

Documenting project successes and failures for future improvements. Formal project management training leans heavily on documentation throughout the course of a project. After the completion of a project, it's essential to evaluate successes and failures to eliminate project delays in future endeavours.
Ultimately, project management competencies are needed to ensure a successful project from start to finish. Organisations need to ensure that their cybersecurity strategy accounts for the business goals. Certifying cybersecurity pros with project management credentials is the meshing of technology into an organisation, the place where technical truly meets the needs of the business.
Related stories
Top stories