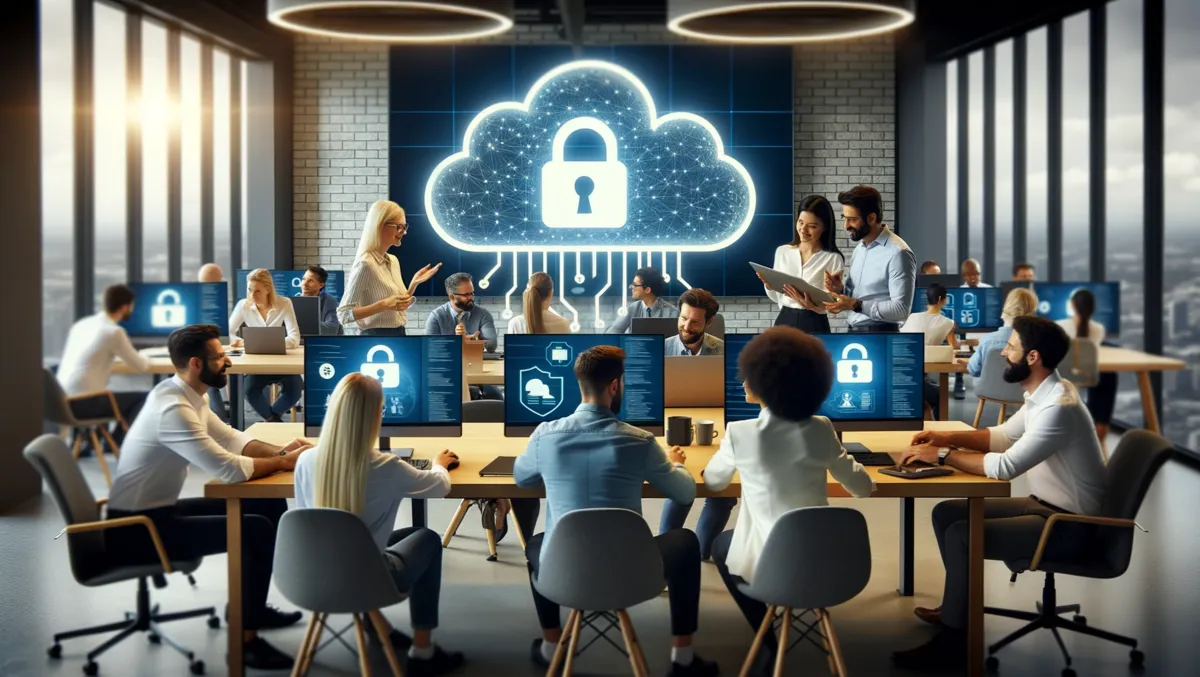 ECI Software Solutions crowned Cybersecurity Awareness Month Champion
Tue, 17th Oct 2023
By Sean Mitchell, Publisher
Global provider of cloud-based software, ECI Software Solutions has been recognised by the National Cybersecurity Alliance as a Cybersecurity Awareness Month Champion. This acclaim reaffirms ECI's ongoing commitment to supporting small and mid-sized business (SMB) growth through innovative technology.
To date, ECI has successfully transitioned over 12,000 of its clients worldwide to the cloud, accounting for more than half of its customers. This shift to cloud technology has resulted in up to a 40% cost reduction through streamlined operational costs and reduction of manual overhead.
As a member of the Cybersecurity Awareness Month Champion organisations, a collective which includes a variety of companies, schools, universities, nonprofits, and government bodies, ECI Software Solutions underscored its commitment to promoting a safer and more trusted internet.
The migration to the cloud has proved particularly crucial in recent years due to the continuation of labour shortages and disruptions in the supply chain. This assertion is reflected in several testimonials from ECI's satisfied customers.
One customer, Jayme Rahz, from Midway Swiss Turn, Inc., stated, "We moved to the cloud a few months before COVID hit - turned out to be one of the best moves we ever made. It allowed us to continue working uninterrupted!".
Alice Moring of IMMI Turbines, Inc. added, "Since changing to JobBOSS and having the ease of using it from anywhere, as long as you have an internet connection, has proven to be our most viable asset. With our old ERP, we did not have a lot of options but to remote VPN which sometimes was difficult because of our employees travelling all over the world".
"Today, our people now work in real-time with no lags, and the speed on our website has increased greatly. Moving to the cloud has given me at least 23 extra hours a day that I can use for my real work instead of having to focus on keeping the computer running", stated Mike Winkler of Worksmart Office Supply.
ECI's cloud ERP solutions facilitating transparency and mobility are instrumental in empowering SMBs for growth, accurate forecasting, and cultivating the next generation of leadership.
Commenting on the benefits of cloud ERPs for SMBs, Brian Winters, Chief Technology Officer, ECI Software Solutions, stated, "For over a decade, ECI has been delivering innovative cloud-based products to SMBs to help level the playing field against their large enterprise competitors. Our priority and continuous multi-million-dollar investments in our cloud solutions eliminate the need for SMBs to focus on scalability, security and reliability, letting them keep their attention on running their businesses".
"With over 40 mission-critical ERPs delivered to more than 24,000 customers all over the globe, ECI is proud to be a global leader in helping small businesses compete in this David vs Goliath world", he added. ECI continues their mission of providing enterprise-level solutions to SMBs, positioning them to achieve their growth and profitability goals.