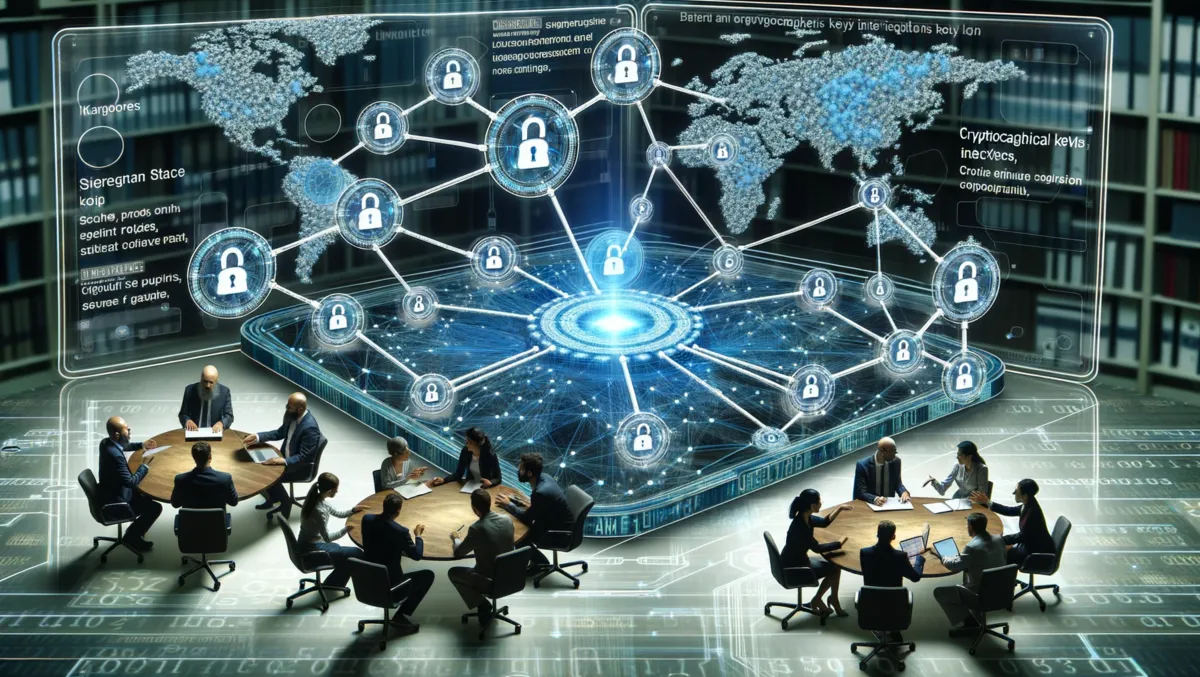 DigiCert launches Discovery for streamlined cryptographic key management
Tue, 17th Oct 2023
By Tom Raynel, Managing Editor
Leading provider of digital trust, DigiCert, has announced its next generation Discovery, a set of crucial capabilities in DigiCert Trust Lifecycle Manager that allows customers to compile a central book of record for their cryptographic keys and certificates. Confirming the announcement, DigiCert's Chief Product Officer, Deepika Chauhan, noted that this measure offers an effective method to streamline the time and resources essential for updating algorithms and certificates, as well as threat remediation.
DigiCert's Discovery offers a comprehensive survey of cryptographic assets, proving beneficial to organizations needing to supervise cryptographic algorithms and certificate updates, key rotations, and address threats. As explained by Chauhan, "The majority of organisations have not yet implemented a centralised crypto-management solution. This is becoming critical now, as IT leaders consider how to transition their cryptographic algorithms and certificates to quantum-safe standards in order to protect their organisations against harvest now, decrypt later strategies."
In an increasingly digital space, it is crucial for businesses to maintain cybersecurity and Trust Lifecycle Manager Discovery presents a viable solution. The process utilises a variety of methods to find certificates within an organisation, including integration with private CAs like AWS Private CA and Microsoft CA. Integrating with vulnerability management solutions, such as Qualys and Tenable, as well as web servers and load balancers, and facilitating port-based scanning are added benefits of the system.
Pinkesh Shah, Chief Product Officer at Qualys, added insight into the Discovery's integrations saying, "The integration of Qualys Vulnerability Management, Discovery and Response (VMDR) and DigiCert products enables our customers to manage and automate the cryptographic assets that they discover in their vulnerability scans. This seamless integration enables companies to tightly couple their vulnerability management and cryptoagility strategies, improving their security posture and agility while reducing their cyber risk."
As per an evolving world of digital trust, DigiCert's new offering is seen as a step towards enhancing digital security. According to a recent Gartner report penned by Senior Director Analyst Brian Lowans, "All cryptographic technologies will need to evolve to cope with the future threat of quantum computing, which is increasing the need for innovative technologies such as crypto-agility, postquantum cryptography and quantum key distribution."
DigiCert caters to a global marketplace, offering digital trust and providing centralised visibility and control over a range of public and private trust requirements. Trust Lifecycle Manager Discovery is its recent venture aimed at securing websites, enterprise access and communication, software, identity, content and devices. The new offering is set to complement DigiCert's existing range of award-winning software and secure the company's position as a digital trust provider of choice for leading companies worldwide.