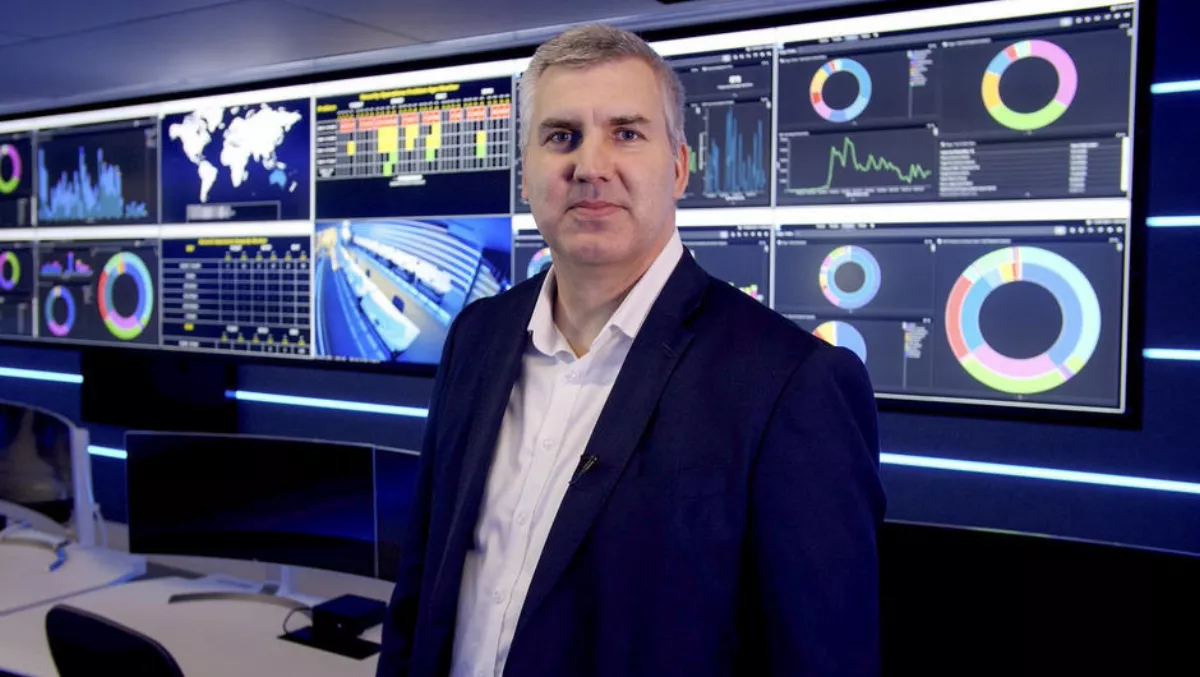 Despite a 60% breach rate, Australians have firm grasp on cybersecurity
Tue, 10th Apr 2018
FYI, this story is more than a year old
Telstra's director of global security solutions Neil Campbell says the last year has witnessed some of the most notable security events like WannaCry, the Equifax breach and groups such as the Shadow Brokers taking matters into their own hands by leaking hacking skills.
But closer to home, 60% of Australian respondents polled in this year's Telstra Security Report 2018 say their business has been interrupted due to a security breach in the last year.
Ransomware is one of the biggest troublemakers – respondents reported more ransomware attacks in this year's survey compared to previous years, with 31% of Australian respondents experiencing attacks on a weekly or monthly basis.
While 47% of Australian respondents paid the ransom, 86% were able to retrieve data after payment and 80% say they would pay the ransom again if they had no available backup files.
Despite organisations giving in to ransomware demands, the good news is that some of the findings are 'very encouraging' as the industry shifts its mindset to an 'expectation of breach' mentality, Campbell says.
"[They are] implementing a wide range of programs too, including security audits, risk assessments and compliance tools through to continuous end-user training. In many countries, there is also a strong focus on governance, risk management and compliance in the face of several new laws regarding privacy and breach reporting," he explains.
Recent FireEye statistics showed that Asia Pacific organisations take 500 days to detect a breach, however in this Telstra survey 61% of Australian respondents said they took minutes or hours to detect breaches. "10% of the security breaches in Australia were not detected for years," the report says.
A quarter (24%) of Australian organisations said they plan to increase their overall security budget by between 11%-15%, while 16% said their budget would stay the same and 2% said it would decrease.
58% of Australian respondents said a portion of their budget investments will go towards biometrics and other physical sensors.
Across Australia, Asia, Europe and the UK, respondents are also extending security to include electronic security, indicating that cyber and electronic security are converging.
"Security professionals are overwhelmingly extending their remit from cyber security to electronic security, with over 99% of respondents responsible for cyber security indicating they are also responsible for electronic security. This suggests the market is at an early stage of addressing cyber and electronic together as one logical security domain," Campbell notes.
Next-generation endpoint security, and application testing are also emerging technologies that Australian businesses are trying out.
As cyber and electronic converge and the industry prepares for a greater range and variety of attacks, organisations should start with the basics," Campbell says.
"This includes ascertaining the location and value of data; who has access to the data; and the overall level of protection. There should also be clear ownership of this data.
"From here, data classification can help an organisation understand the value, while data loss prevention can help ensure the data is not lost. Likewise, tools are available that can govern which employees have access to what, and from where. The location of data, for example, will be particularly important for compliance purposes," Campbell concludes.