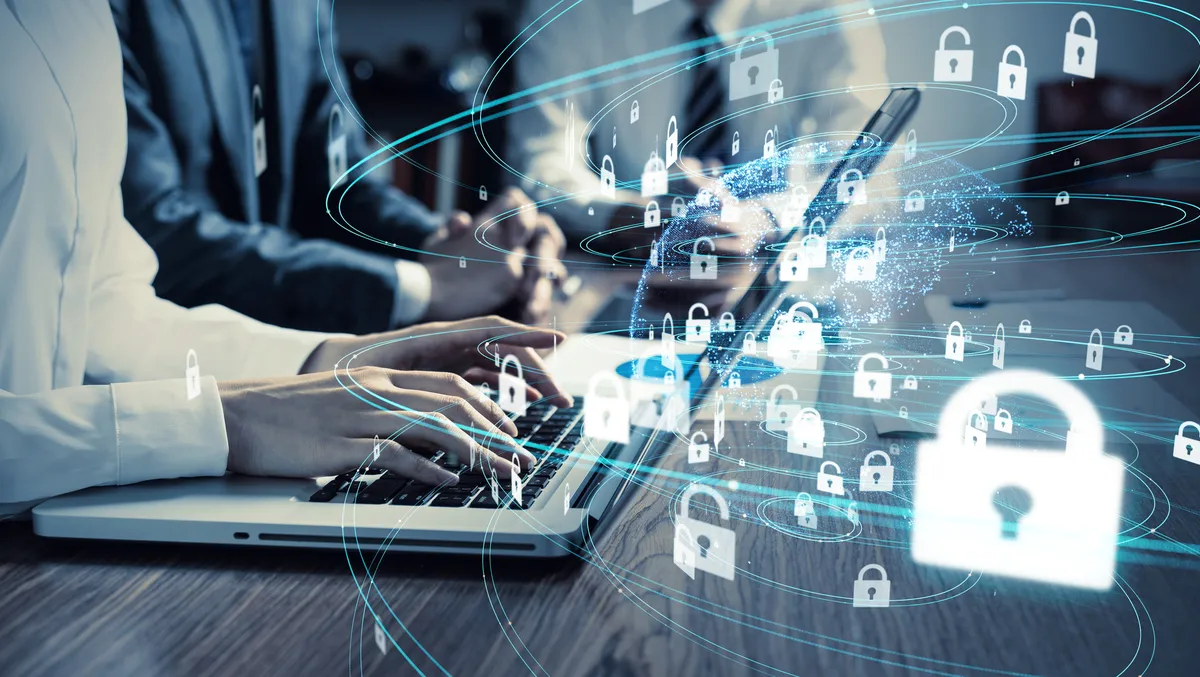 Dell releases enhancements to PowerProtect solutions
Dell has announced the latest software enhancements in PowerProtect Data Manager and PowerProtect Data Manager Appliance, PowerProtect Cyber Recovery and PowerProtect DD Operating System.
The latest release of PowerProtect Data Manager introduces a range of powerful capabilities designed to enhance storage integrations, recovery control and virtualisation features.
With the recently announced native integration between PowerStore and PowerProtect appliances, customers can directly back up PowerStore data to PowerProtect DD. This integration is now further enhanced by PowerProtect Data Manager, which provides volume and volume group snapshot backups now to PowerProtect appliances from PowerStore arrays using the Data Manager UI.
Using Data Manager, application owners gain the advantage of centralised management and orchestration for backups and recoveries of multiple PowerStore clusters. Storage snapshots on PowerStore remain encrypted as they are copied and stored on PowerProtect appliances. That data then remains immutable based on retention lock capabilities.
To instil additional confidence and control over data recovery processes, PowerProtect Data Manager adds Recovery Orchestration for VMware VMs. Organisations can now create secure, flexible, reusable restore plans tailored to their needs. This feature allows the recovery of data with precision, ensuring business continuity and reducing recovery time objectives.
In today's rapidly evolving digital landscape, businesses face numerous challenges securing their data across multicloud environments. According to the 2022 Global Data Protection Index snapshot, 55% of organisations are not confident they are meeting their backup and recovery level objectives. And with 68% of the same organisations concerned with the ballooning costs of storing and managing backup copies because of rapid data growth, it's understandable why there is a consistent interest in increasing data security and doing so economically.
"We understand the criticality of these concerns, and remains committed to delivering innovations within its data protection portfolio. These enhancements empower organisations to proactively address the challenges associated with multicloud data sprawl, operational complexity and cyber resiliency," says the company.
To ensure the availability of all VMs, at scale, without business disruption, Dell previously introduced the unique Transparent Snapshots capability in PowerProtect Data Manager, simplifying VM image backups for near-zero impact to VMs or VM resources.
Dell continues to enhance and expand Transparent Snapshots capabilities, most recently by addressing the specific needs of SQL environments by introducing application-aware protection. This innovative feature enables organisations to safeguard their SQL databases efficiently by ensuring data integrity and minimising data loss risks, so businesses can maintain critical operations without interruption.
A much-anticipated feature for the Data Manager Appliance is the availability of cyber recovery support. Customers can now vault-critical business data from the Data Manager Appliance to a PowerProtect DD-based cyber vault on-premises or in the cloud, facilitating orchestrated recovery checks and restoring backup and appliance configuration data. This additional layer of protection ensures data availability and integrity, safeguarding against cyber threats.
Dell has also added retention lock compliance on the Data Manager Appliance to help organisations meet compliance requirements. Customers can configure storage units and protection policies to enable compliance-mode retention locking, ensuring data immutability and aligning with regulatory standards. It has extended the security of the Data Manager Appliance, as well, by introducing Microsoft multifactor authentication, which adds an extra layer of challenge beyond usernames and passwords to mitigate the risk of stolen credentials.
Customers can now replicate data to and from the cloud using PowerProtect DD Virtual Edition on-premises or APEX Protection Storage for Public Cloud for AWS, Azure, Google Cloud and Alibaba Cloud. This ensures data availability and protection across diverse multicloud environments.
Reflecting on organisations' concerns about meeting backup and recovery-level objectives while keeping costs in check, PowerProtect Cyber Recovery enhancements focus on improved customer experience, total cost of ownership and performance to protect critical data against cyberattacks.
Cyber Recovery now offers enhanced visibility of PowerProtect DD storage capacity and provides a greater granularity of vault operations, enhancing monitoring, alerting and reporting capabilities.
Dell also introduced a new Configure Dashboard to simplify license management for CyberSense, which streamlines the setup and configuration of licenses for ease of access and status monitoring. In the post-attack workflow, malware file detection in backup copies enables the detection and removal of latent malware files from backups before restoring data to production environments.
Additionally, customers can now read and analyse Hyper-V VM snapshots created by NetWorker and Commvault SAP HANA backup images to detect corruption.
Moreover, Dell has continued its quarterly release cadence of the PowerProtect DD Operating System for PowerProtect appliances. PowerProtect DDOS updates include enhanced Smart Scale workload management, enabling automatic identification and inclusion of affinity groups when migrating between appliances.
PowerProtect DDOS updates also expand the supported virtual ecosystem with support for KVM VirtIO disks with PowerProtect DD Virtual Edition and enhanced cloud security of APEX Protection Storage for Public Cloud with the backing for retention lock compliance on AWS.