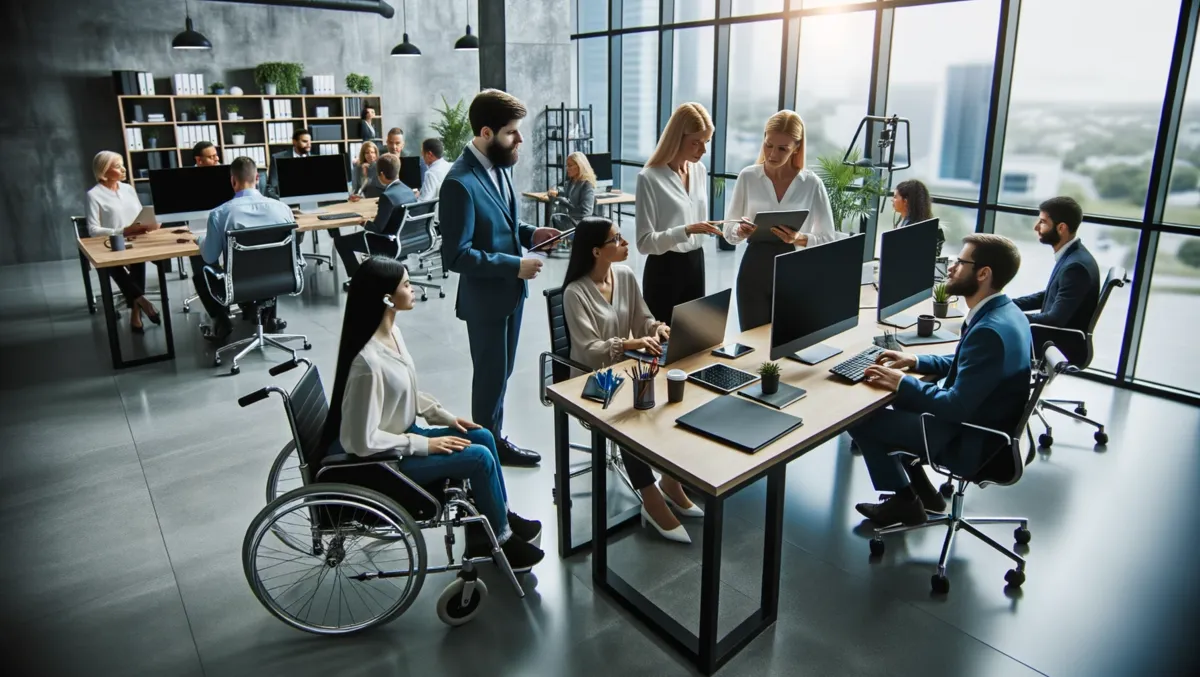 CybeReady extends accessibility features within training solution
CybeReady has announced new accessibility features, provided to extend its training solution to all employees. These enhancements play into the company's commitment to inclusivity, ensuring every employee, regardless of physical or cognitive abilities, is equipped for today's cybersecurity challenges, the company states.
As cyber threats continue to evolve, so do comprehensive training protocols. While many organisations understand the seriousness of these threats, few prioritise making their training solutions inclusive and accessible to each and every employee, including those with disabilities or impairments.
CybeReady is changing this narrative by integrating accessibility features into the latest version of its advanced security awareness training solution.
Expressing enthusiasm for the company's new release, Michal Gil, Head of Product at CybeReady says, "In today's diverse work environment, accessibility is no longer an option; it's a necessity. Our latest enhancements reflect our team's dedication to inclusivity as we believe that every individual deserves top-tier security training, irrespective of any disabilities or impairments. In the end, this exemplifies our mission to ensure all employees receive proper training in the cybersecurity realm."
Key accessibility enhancements include:
Customisable Accessibility Interface: CybeReady's revamped interface accommodates users with vision, motor, or cognitive impairments.
Robust Compliance Monitoring to Meet Global Standards: Recognising the dynamic nature of global accessibility regulations, CybeReady's Security Awareness Training solution monitors for compliance, exceeding international standards such as the WCAG 2.1 AA. This unique feature ensures organisations stay ahead of complex regional accessibility laws.
Interactive, Adaptive Content: Building on the company's modular training suite, newly enhanced and adaptive content further ensures a more inclusive experience, tailored to diverse geo-locations, roles, industries, and various learning preferences and needs.
Current legal mandates underscore the rising emphasis on digital accessibility across industries. CybeReady's proactive approach ensures organisations not only meet these requirements but also foster a culture of inclusivity and equal opportunity. The company remains steadfast in its mission to enable a safer, inclusive digital landscape, ensuring every employee to confidently navigate and combat cybersecurity challenges.
CybeReady offers an effective security training solution that evolves organisations from security awareness to cyber readiness with no IT effort. CybeReady's solution engages more employees, more effectively, frequently, and easily. Infused with training expertise and powered by machine learning, CybeReady's adaptive security training content program guarantees to reduce your high-risk employee group by 80%. CybeReady is fully managed, reducing total cost of ownership (TCO).
Frost & Sullivan recently recognised CybeReady as a global leader in the Frost Radar Global Security Awareness Training 2022 analysis - excelling across the innovation and growth indices.